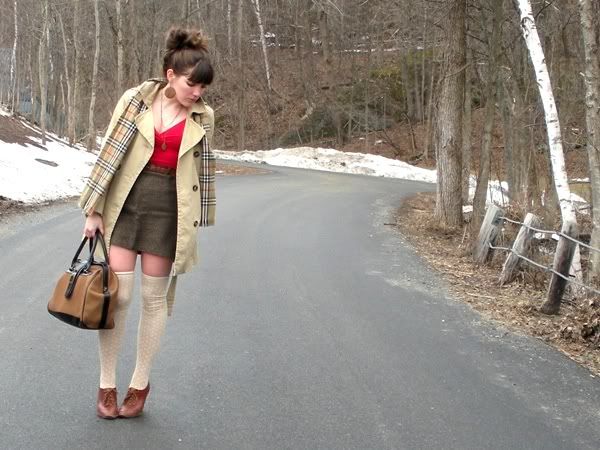 I was going to try to April Fool you guys, but I've got nothing. My first thought was just to flip all my photos and have you puzzle at the mirror images, but they looked way too creepy and alternate-universe-y. And it really wasn't a good enough trick to justify the trip down Insane Lane. Mother Nature, however, has decided to fool us all, once again. It's snowing. Rather hard. What a jokester.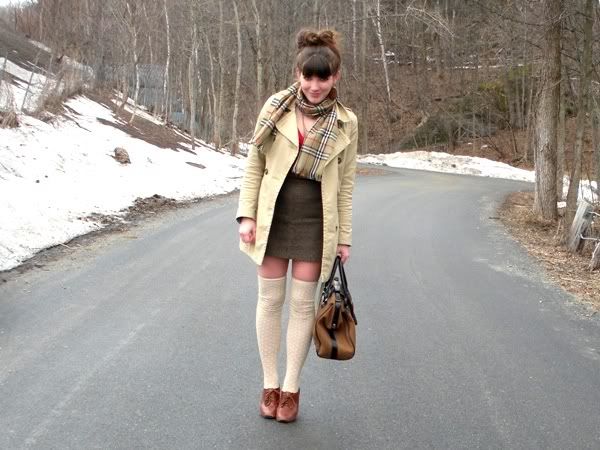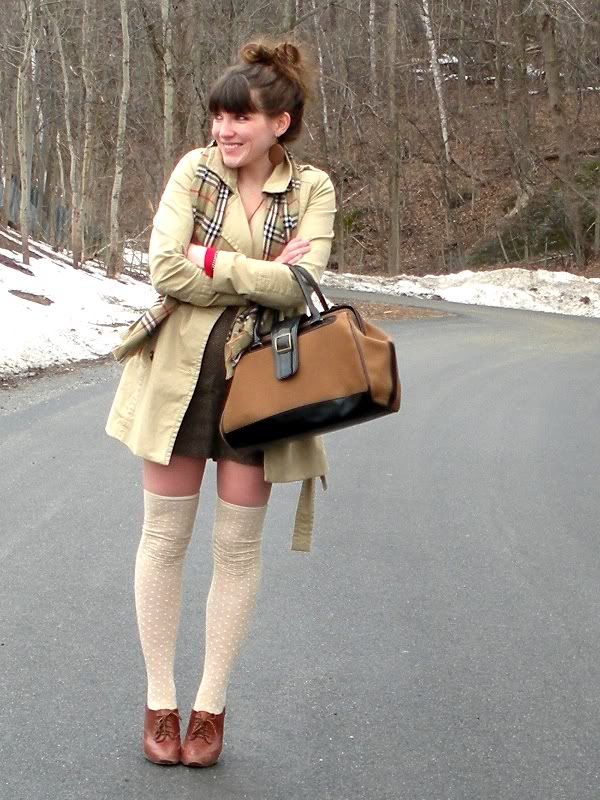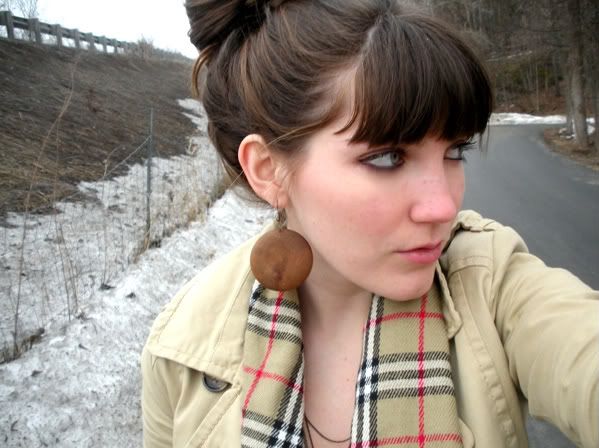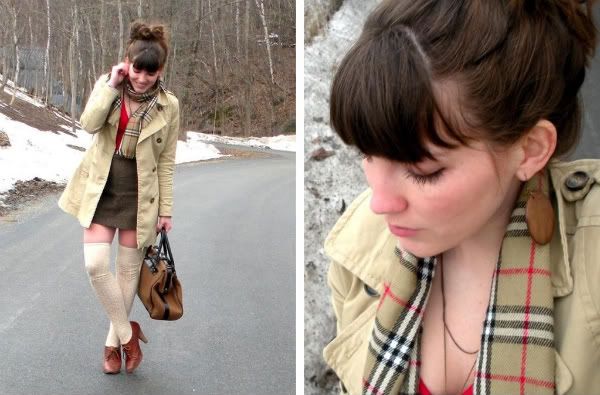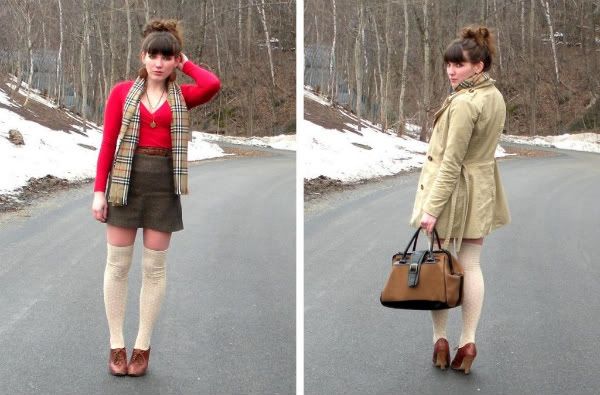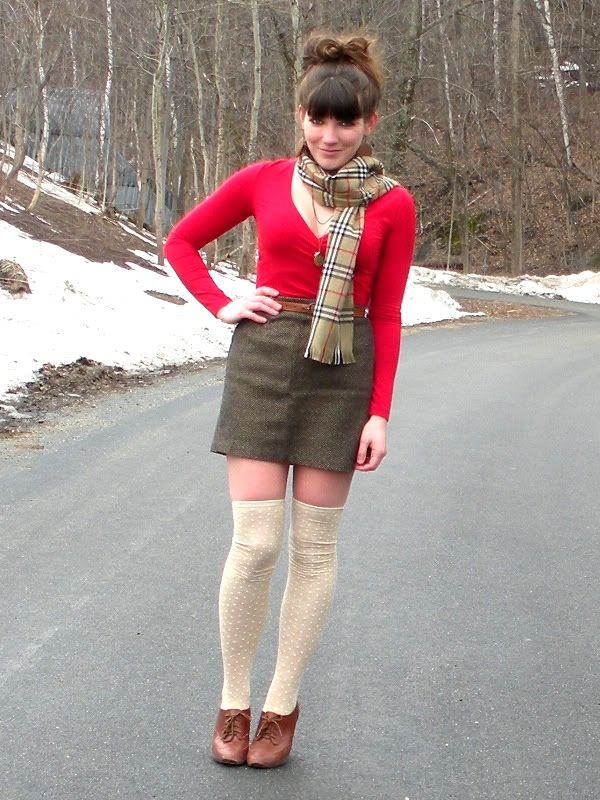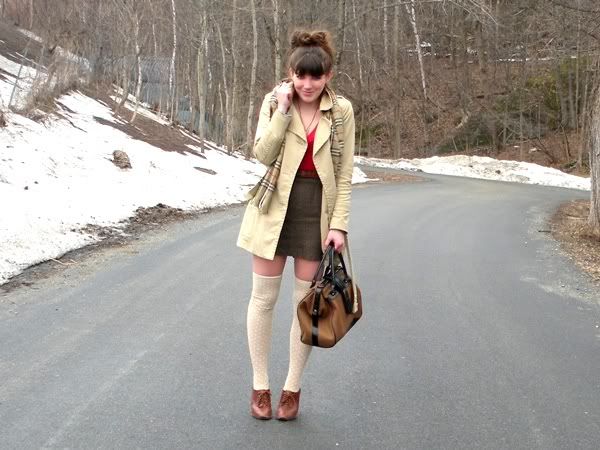 (trench: burberry; scarf: burberry; dress: american apparel; skirt: goodwill; socks/bag/necklace: uo; shoes: seychelles)
Haha! Did you see what I did there? Probably not, because nobody reads the fine print. Joke's on me, as usual. Anyway, I feel very Burberry today, with my imitation plaid scarf and H&M trench coat, which are just perfect for blending into the foggy scenery. Oh, didn't you know? I'm in London right now.
...no? Okay, I give up.
Not a joke: today is Friday. No, it really is!! I know, I thought this day would never come, either :) Have a stupendous weekend, everyone! Seriously--best weekend of your life, starting... now (or in five hours, if you're me, which you're not... )!