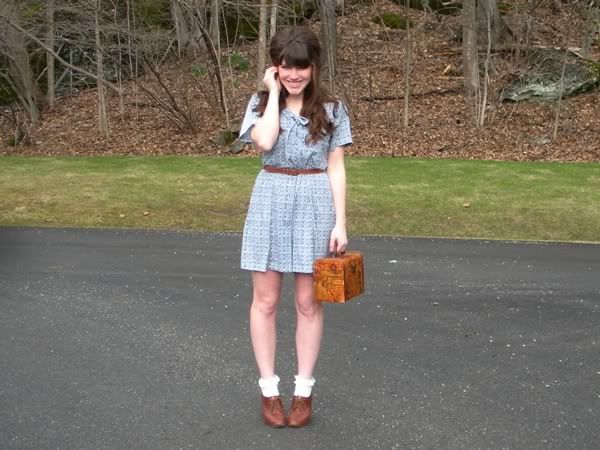 So... it snowed this morning, which we are not going to talk about. Also, I'm getting kind of sick of pastels, which means that spending the week in my Easter finery got boring right around... yesterday. Annnnnnnnnnnd I'm really depressed because I was going to buy myself about four pairs of shoes and I was super excited and then a few annoyances dashed my happy hopes (namely, the gym informed me that I need to give thirty days notice to quit and therefore would be charged the hefty sum that I hadn't intended to pay this month, and I have to spend $350 on summer tires because my life sucks). So now I have to live through the next two weeks without eating, wearing the same shoes I always wear and hoping that the pretty pairs I've been eyeing aren't sold out from under me.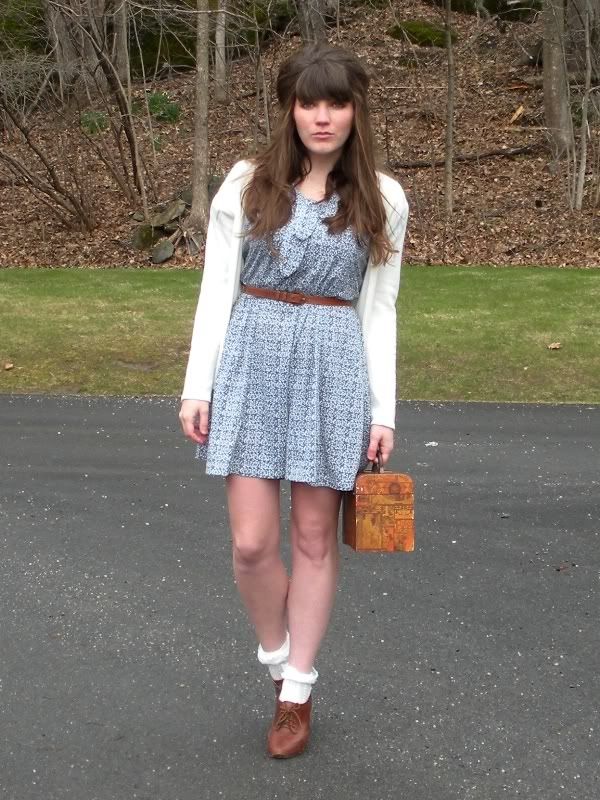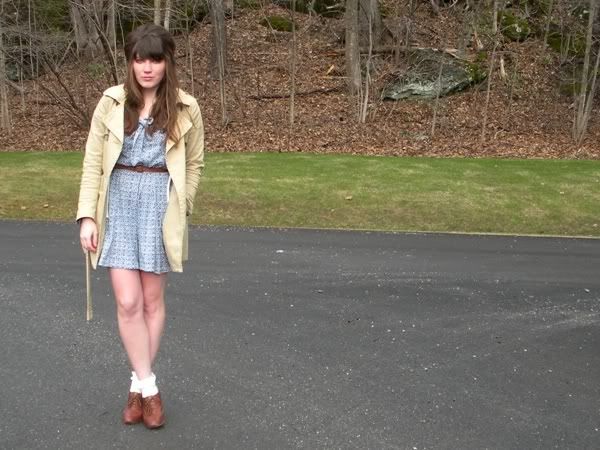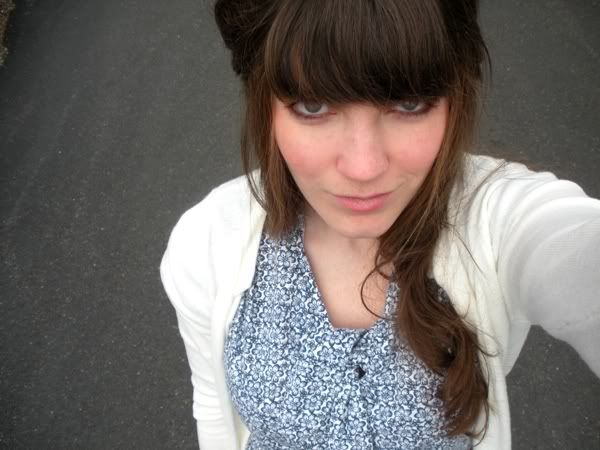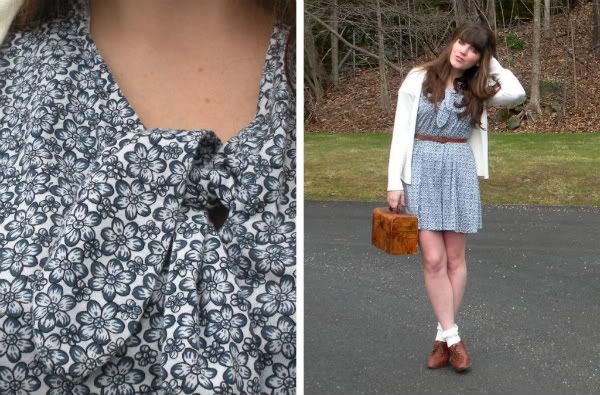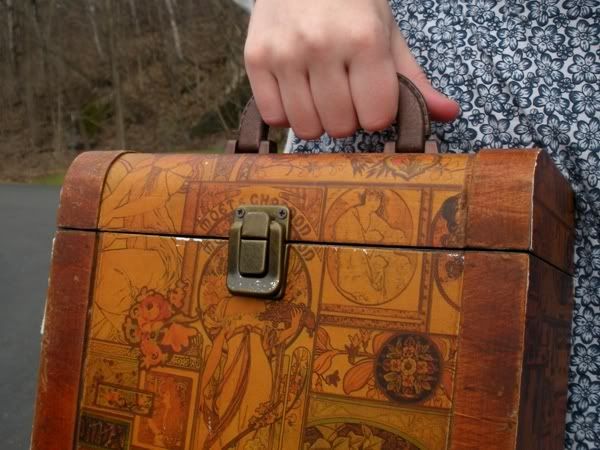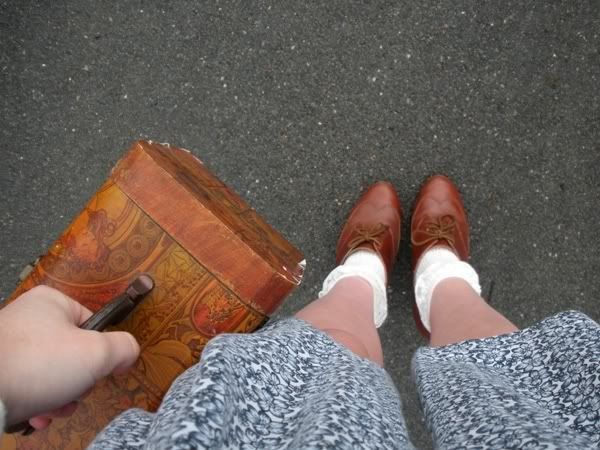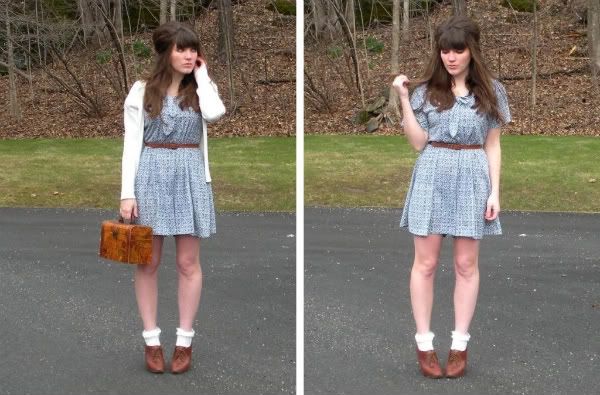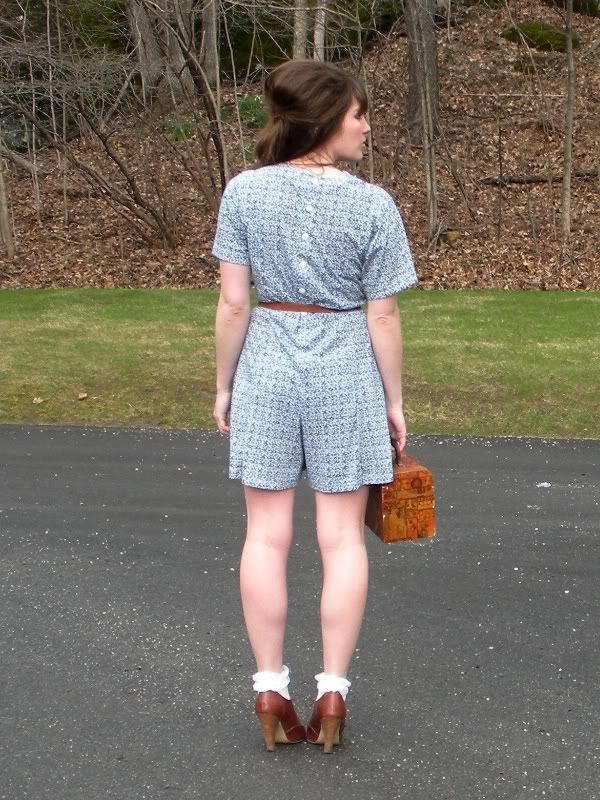 (romper: hand-me-down from k's mom; cardigan/belt: thrifted; purse: antique; socks: uo; shoes: seychelles; trench coat: h&m)
So, boo. Whining out of the way. In happier news, I'm going out to dinner with some girlfriends tonight. So that will be fun. Even if I'm wearing the same boring shoes I always wear.