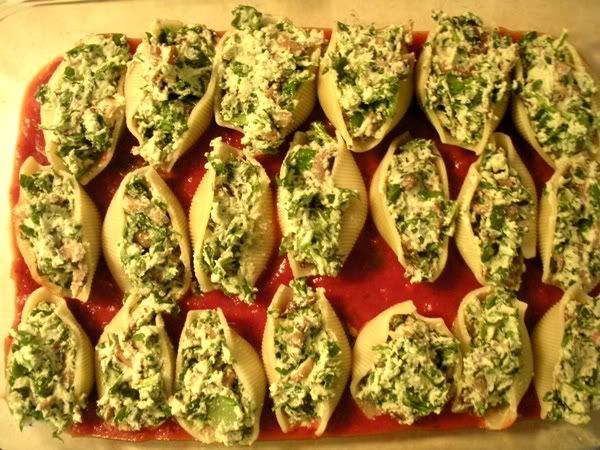 A few weeks ago, my friend
Steph
made
mushroom, spinach and ricotta stuffed shells
while her allergy-ridden husband was out of town, and I couldn't get them out of my mind. When I was trying to think of something to bring to a potluck dinner party last weekend, I decided this would be the perfect thing: easy to share, delicious cold or hot, vegetarian (though I'm the only one that ever seems to matters for) and delicious. And it didn't disappoint. Conveniently, I learned from some of her mistakes and the preparations were incredibly easy and pain-free.
Ingredients:
1 15-oz container part-skim ricotta
20 jumbo pasta shells (about half a 12-oz box)
2 c baby spinach, chopped
2 T chopped fresh basil
8 oz chopped mushrooms
1/2 c grated Parmesan (2 oz)
1/2 c grated mozzarella (4 oz)
black pepper to taste
Directions:
Chop mushrooms into small pieces (more like a dice).
Sauté mushrooms in olive oil while cooking the pasta shells per box instuctions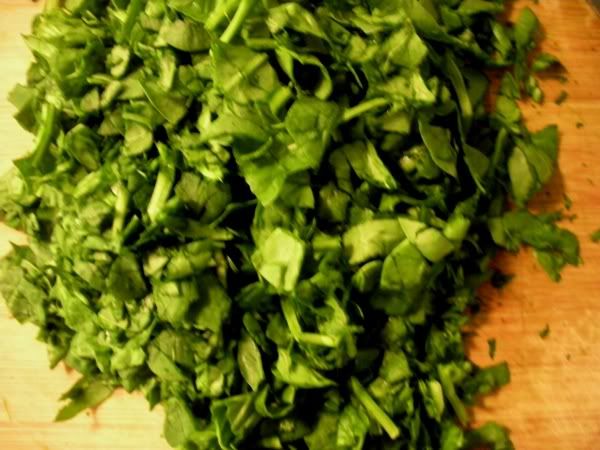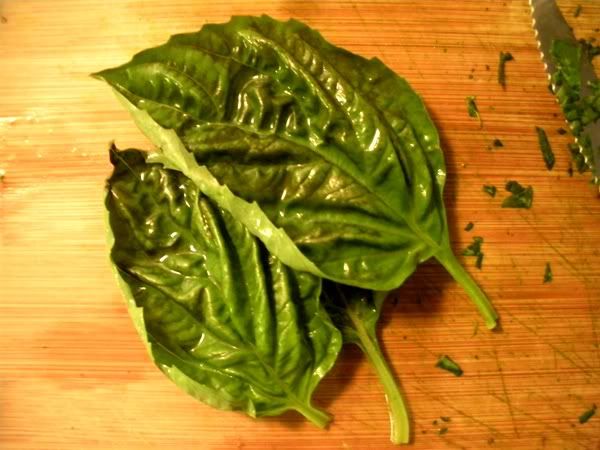 Chop spinach and basil (I basically just estimated how much I would want and maybe overshot a little but it was still tasty).
Mix mushrooms, spinach and basil into the ricotta until well combined.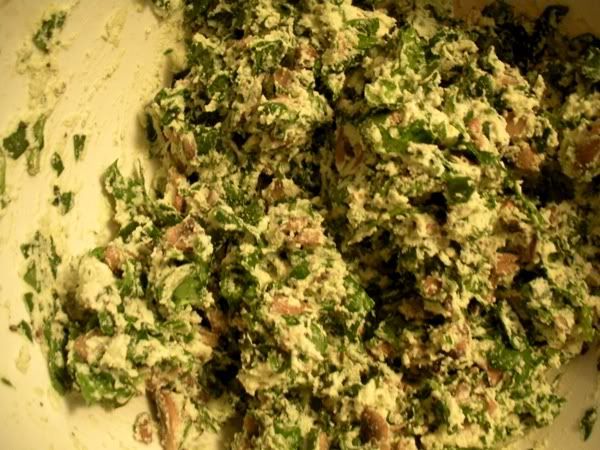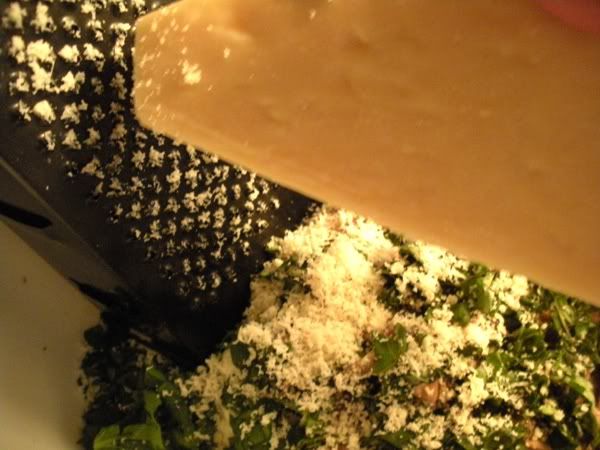 Grate fresh parmesan into the mixture (lots and lots!).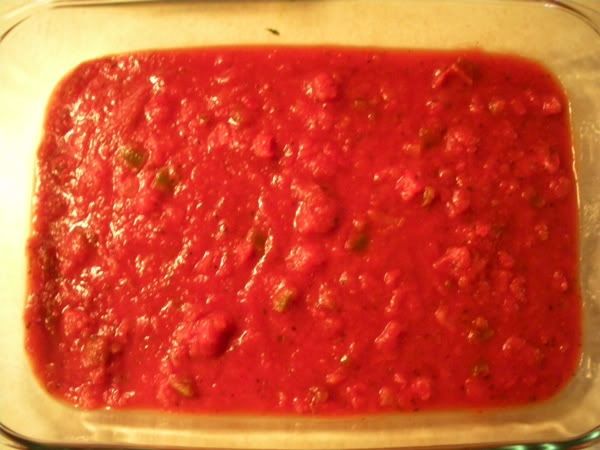 Pour marinara sauce into the bottom of an oven-safe pan.
Stuff shells with the filling and place in pan. I didn't even think about it, just dug in with my hands and stuffed the shells that way. It was definitely pretty messy as far as my hands were concerned, but the rest of the kitchen stayed relatively clean.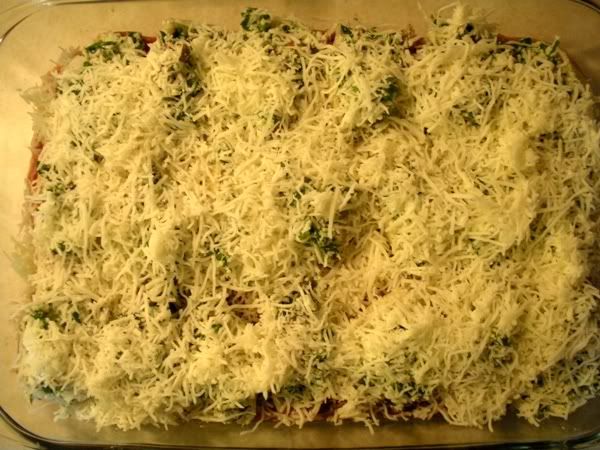 Sprinkle mozzarella over the top of the shells and bake at 400 F for 11 minutes, then turn on the broiler and bake another 2-3 minutes (until the cheese is brown and bubbly).
I was in a hurry to get out the door so I didn't get a photo of the dish when all was said and done (you'll have to check out
Steph's blog
for final-product photos). They were a big hit!