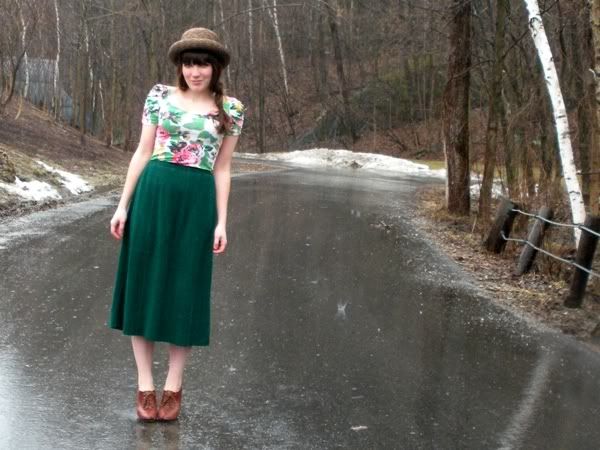 I definitely feel like I'm on my way to an English garden party in this outfit. That's probably just because when it rains it makes me think of the English countryside and tea and scones with clotted cream. Unfortunately, I was not on my way to a tea party, I was on my way to work. And I didn't have an umbrella, but my straw hat did the trick... at least from the shoulders up. This is quickly shaping up to be The Week When Caitlin Wears Every Straw Hat She Owns.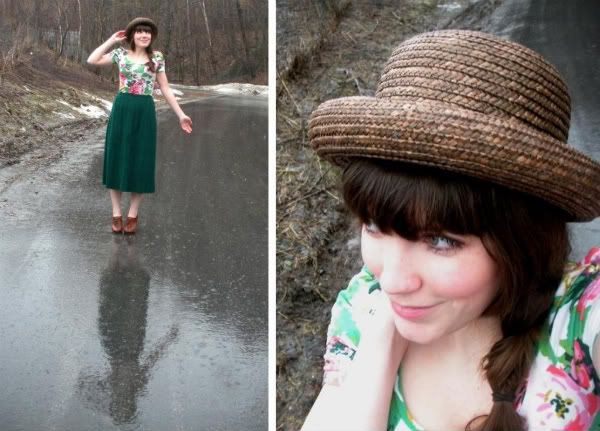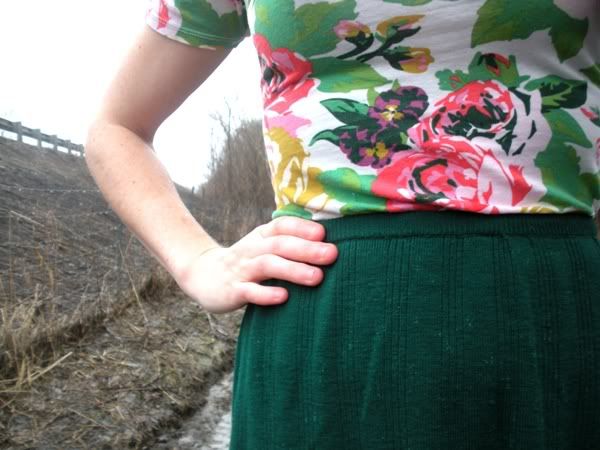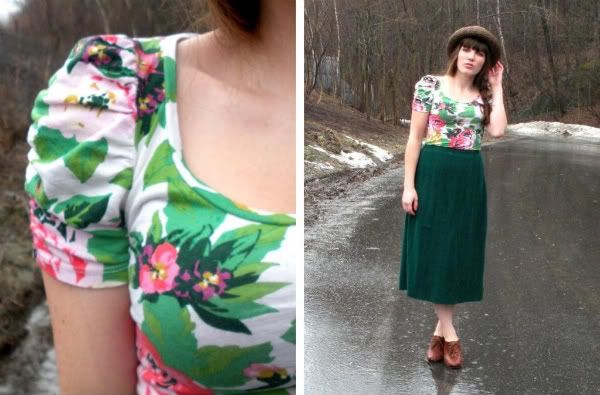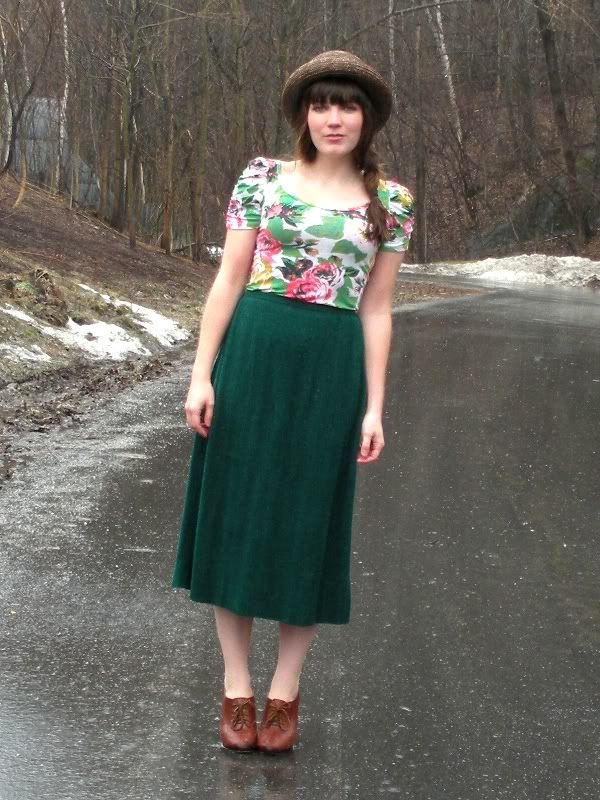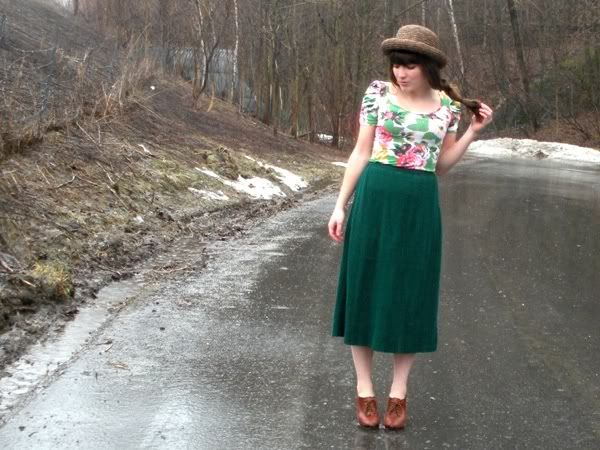 (hat: thrifted; shirt: h&m; skirt: vintage; shoes: seychelles)
Speaking of ladies lunching in the English countryside, I may or may not have skipped the gym and watched THREE 19th-20th century films last night. It was divine, but I think I may be satisfied for a while :) In case you're curious: The Last September, My Brilliant Career, and Impromptu... and I'd recommend them all!
Tonight it's back to business--both laundry and the gym are calling my name (but don't worry, as is quite evident from my porcelain-pale complexion, tanning is not in my future).