So this is probably the most unflattering outfit in the history of Waking Life. That will teach me to wear flats! I always tell myself that this time it will be different... that this time my legs will miraculously grow five inches... and they never do. Damn gams. Also, note to self: wearing a long tee shirt under a long button-down elongates in all the wrong ways. Oh well. At least my head scarf is kick ass.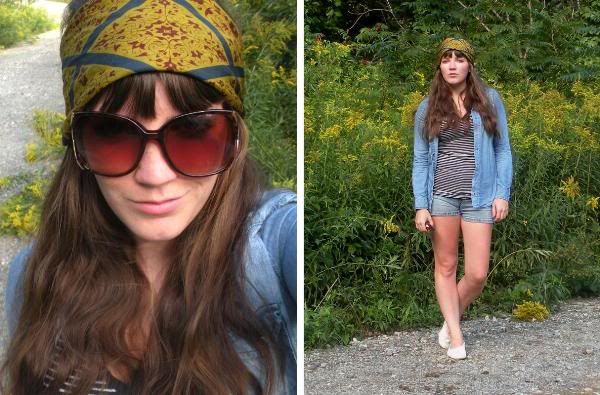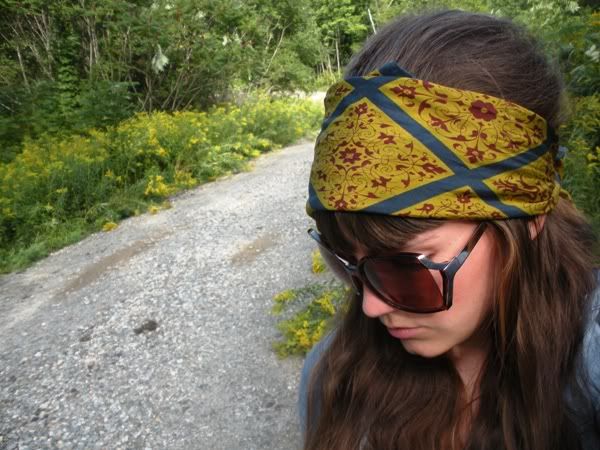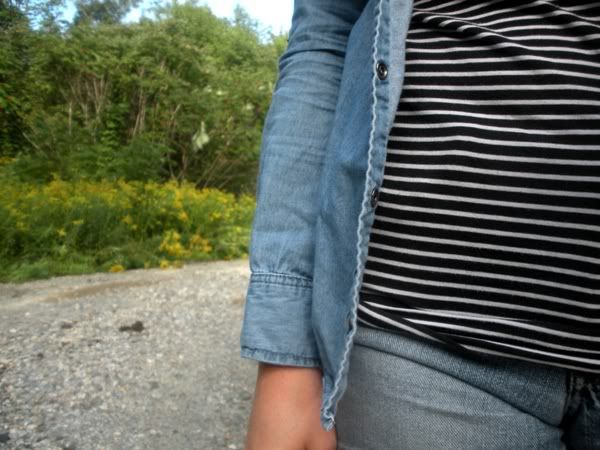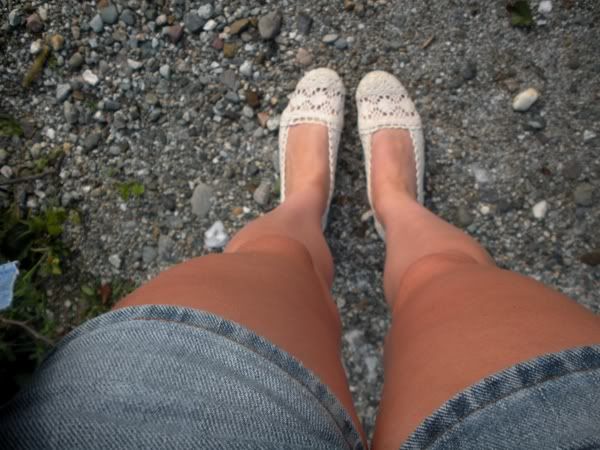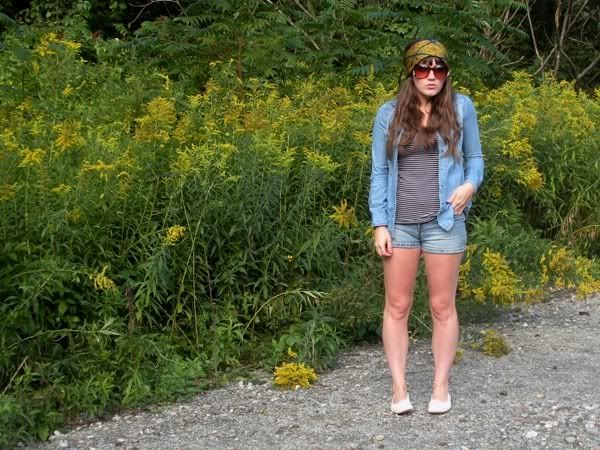 (chambray: walmart; tshirt/shoes: tjmaxx; shorts: thrifted; sunglasses: vintage; scarf: etsy)
I felt a little bit gangster in this outfit for some reason, so I added my giant sunglasses... and somehow I think that makes the outfit even more gansta. It's cool though, because I am. (Except not at all.) These sunglasses are, sadly, on their last legs. Somehow the frame cracked when I was at the Cape and the lens keeps falling out. I might try to glue it somehow, but it's not looking likely as a long-term solution. Boo. They're my dream sunglasses (and were only $4 at a vintage shop!) and I'll be sorry to see them go, but at least I got a lot of wear out of them.
I know that I've been talking a lot about how I can't wait for autumn (and I still think there is no better season), but I find now that Labor Day is rapidly approaching that I'm clinging to the last vestiges of this sweltering season, and just the slightest bit sorry to see summer go.
I'll miss:
driving with the windows down
swimming in lakes and ponds and rivers
vodka lemonade
laying out in the sun for hours
dining al fresco
sunlight until late evening
fresh local produce
the creemee stand
green grass beneath bare feet
What will you miss about summertime?