I think this dress is my new favorite thing! I found it at Goodwill on Friday afternoon and knew that it would be a perfect transitional piece from summer to fall--the brown chiffon and fun polka dot print are perfect for lounging in on a hot summer day, but will be brilliant when paired with denim and wool in the coming seasons :) Last summer I wouldn't have dreamed of wearing a dress that hit at the ankle, but I actually really like the length! (Does this mean I'm finally a grown-up?)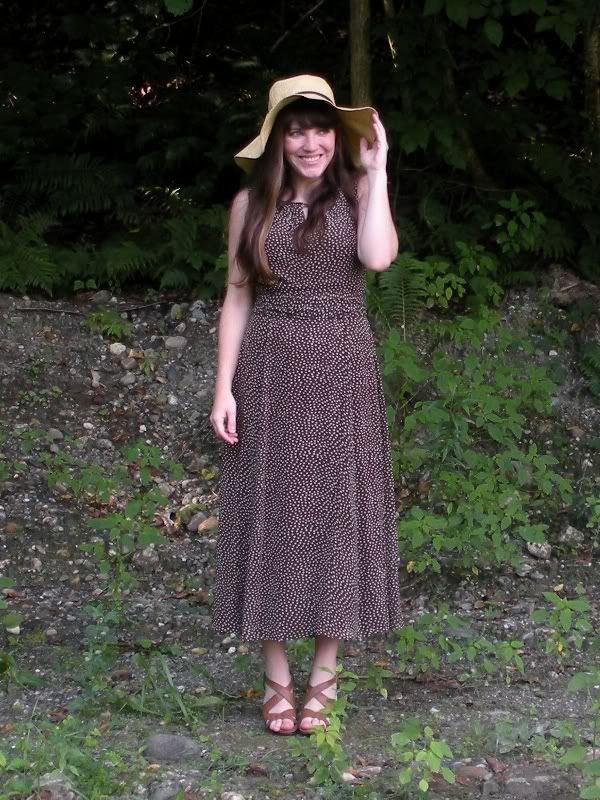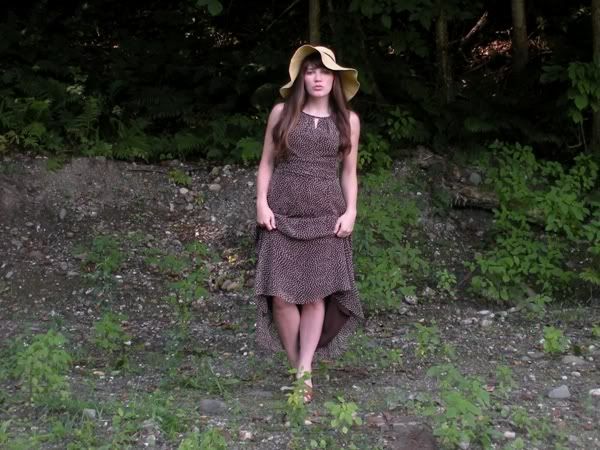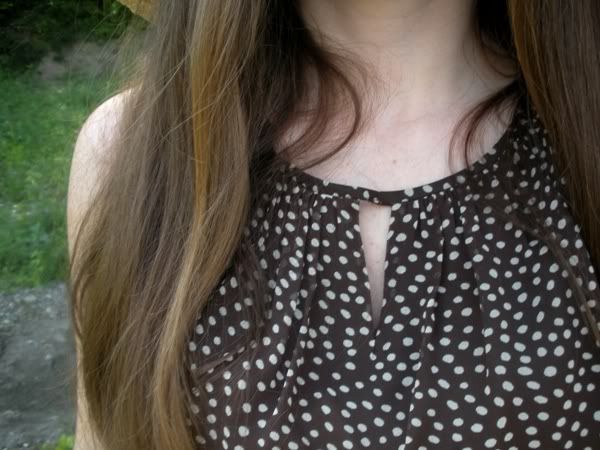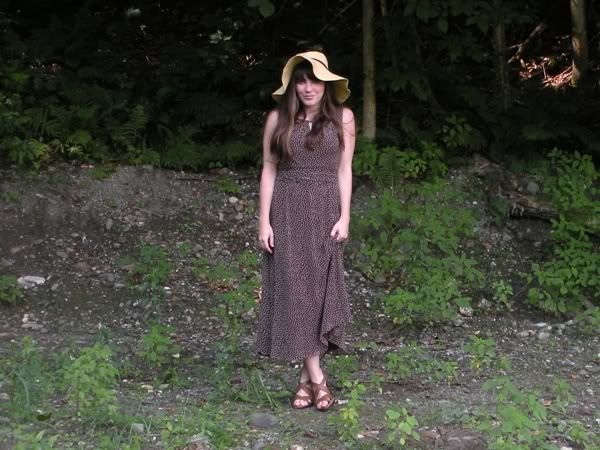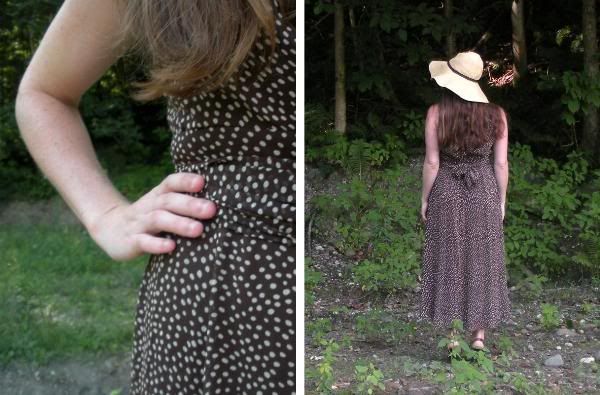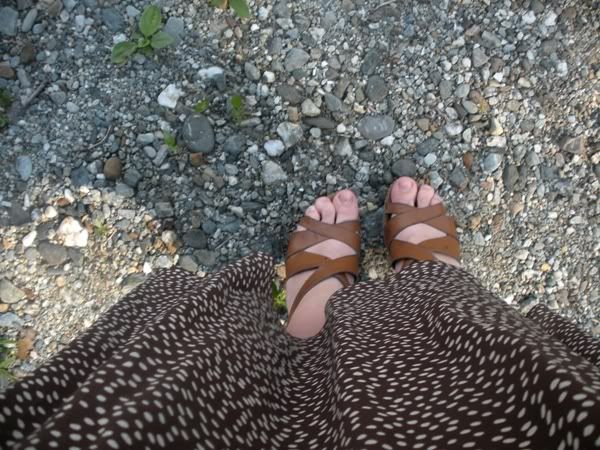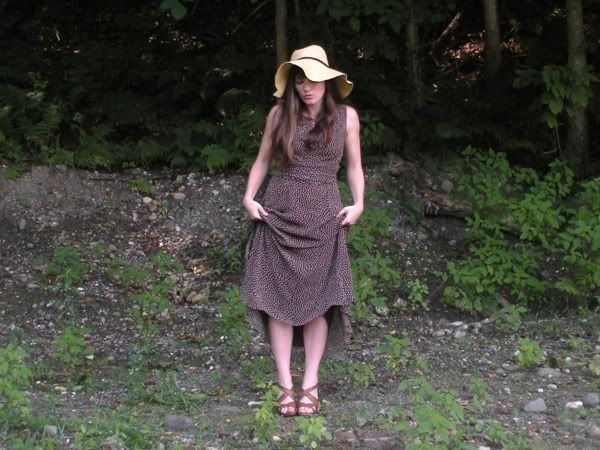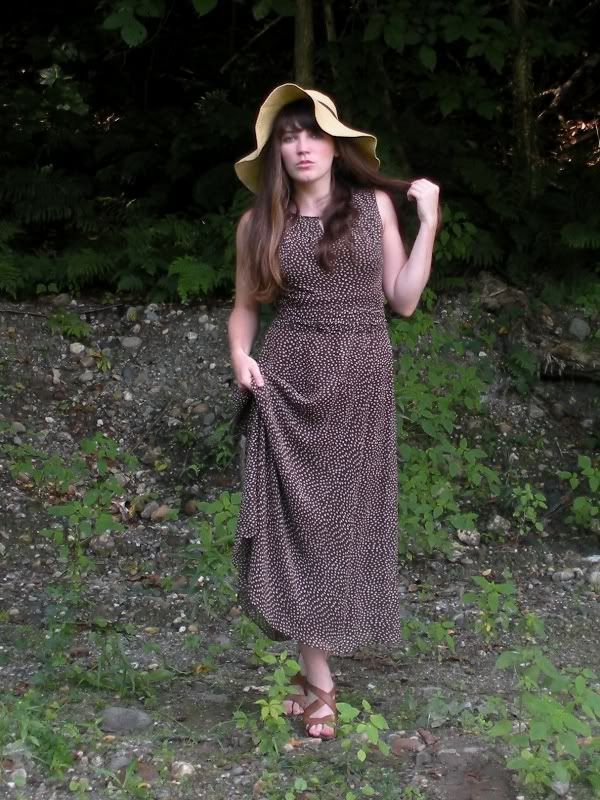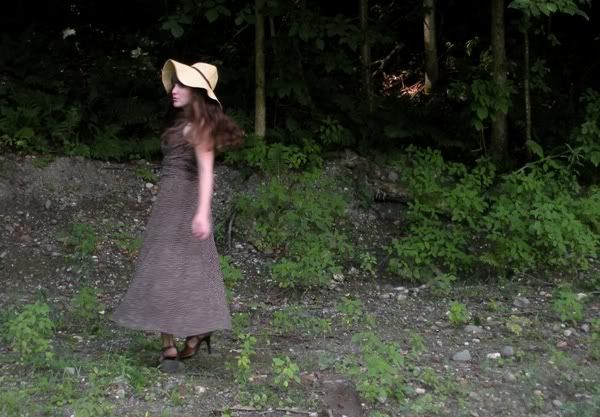 (dress: goodwill; hat: uo; shoes: kohl's)
This hat has been through the ringer over the years. I bought it back when I was living in Portland and didn't really wear it because it doesn't quite fit my enormous head. Still, I packed it up and brought it home, and it has been folded and fitted into small suitcases quite often. I remember being a bit ticked off when I found out the hat was actually made of paper, not straw, which seemed pretty silly for the price, but it has held up surprisingly well (though it is rather deformed).
Yesterday I got some lame news (namely, my recent raise at work was eliminated--by double--with a company-wide paycut), so I went home and ate lots of pasta and watched Sex and the City and even dipped into a pint of B&J FroYo (Cherry Garcia!). I'm becoming increasingly disillusioned by my job. But that's all I will say about that. I also watched
The Ramen Girl
on Netflix last night, and was really charmed by it! It's basically Brittany Murphy's Lost in Translation: a girl follows her boyfriend to Tokyo, he promptly dumps her, and she spends the rest of the movie coming to terms with herself (and training to become a ramen chef). It wasn't too cheesy or too annoying or too anything, really--just charming. So... a very indulgent night :) I've been needing those a lot lately...