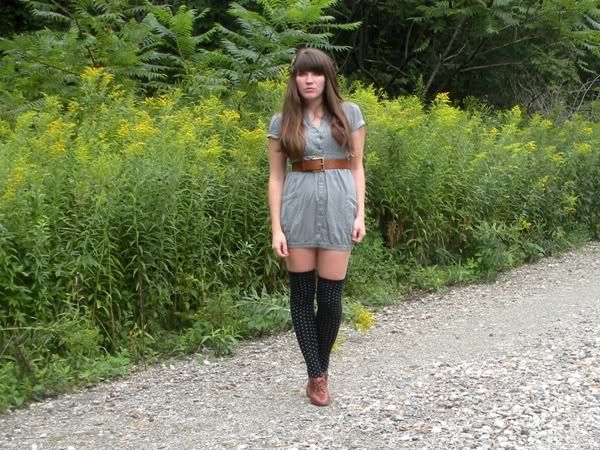 I almost didn't wear this outfit today, even though I was already wearing it, because it felt too autumnal. Then I decided not to be silly any wore it anyway. I think it works for summer too, yes?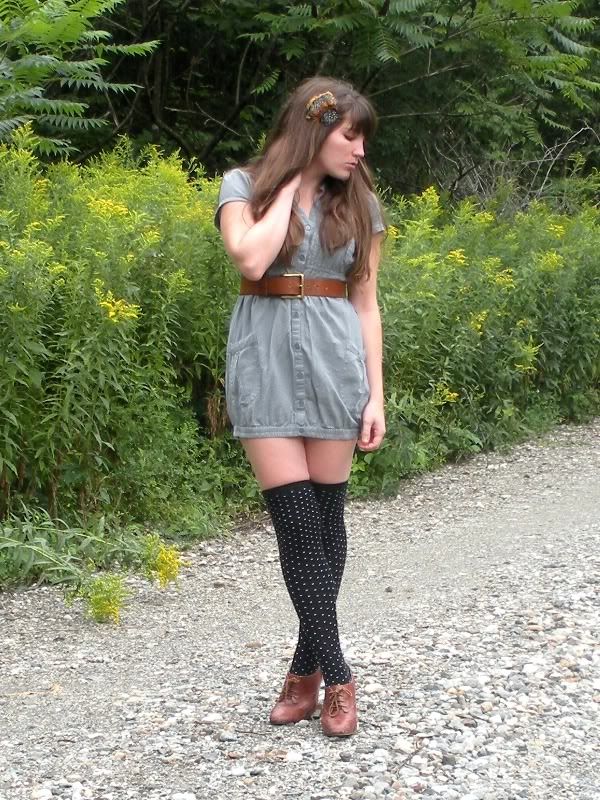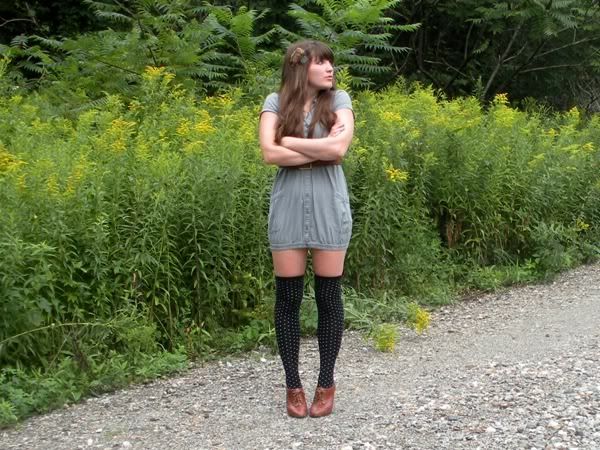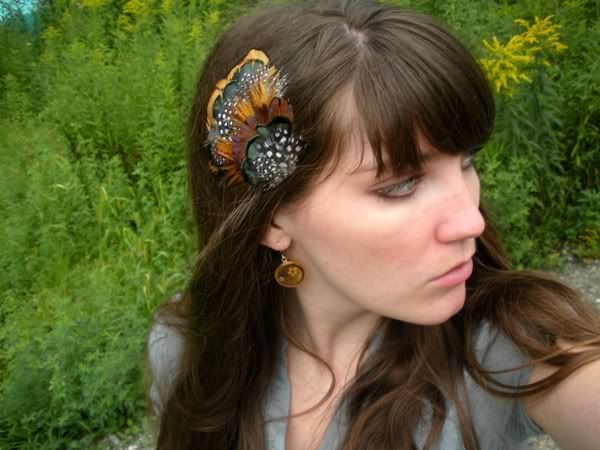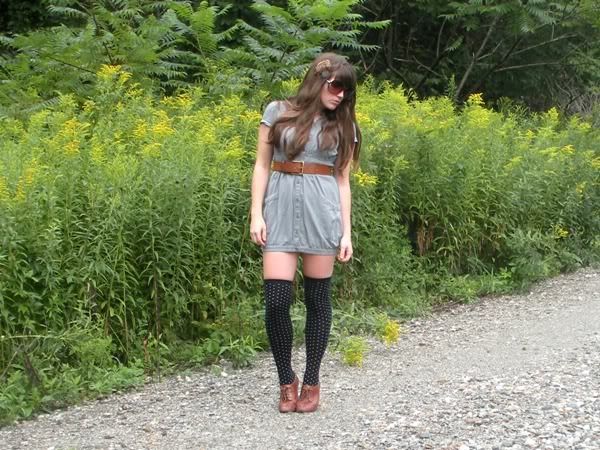 (tunic/belt: thrifted; socks: uo; shoes: seychelles; feather fastener: gift from k)
Tonight I'm going to drink many margaritas and eat lots of cheese (burrito? fajitas? nachos? still undecided...) with some friends (and brothers).
On a completely unrelated (and a bit of a downer--sorry!) note, I just wanted to briefly touch on something that is really troubling to me. I stumbled upon
this article
while looking through the TV Guide online for movies to watch last night, and it really disturbed me. Now, I'm as guilty as anyone for getting inexplicably sucked in to the vortex of reality television, and I'm ashamed to admit that I did watch a lot more of The Real Housewives of Beverly Hills than anyone in their right mind should be able to withstand (okay, mostly because Camille Grammar's painfully pathetic delusion was fascinating to watch). Now, we have no way of knowing whether or not such a tragedy would have occurred regardless of Bravo's influence on (and interference in) the lives of the Armstrong family, but the fact of the matter is that these are people's REAL LIVES that we are toying with here. And I'm sure that Russell Armstrong was a lot less enthused about the prospect of being involved in this vanity project than his wife was, which made it only worse as she went and proceeded to broadcast their marital problems on national television (and subsequently file for divorce) and cry about what a failure of a man/husband he was. There is only so much anyone can take. I'm just pretty disgusted with the state of the world in general right now, and this was the tipping point. What do you think? Is there any way to stop networks like Bravo from enabling the destruction of people's lives while the world watches? Is there any way to get viewers to
stop watching
this parade of melodramatic filth? I for one will no longer be watching any of the Real Housewives shows, regardless of how rainy and cold it is on future Sunday afternoons.