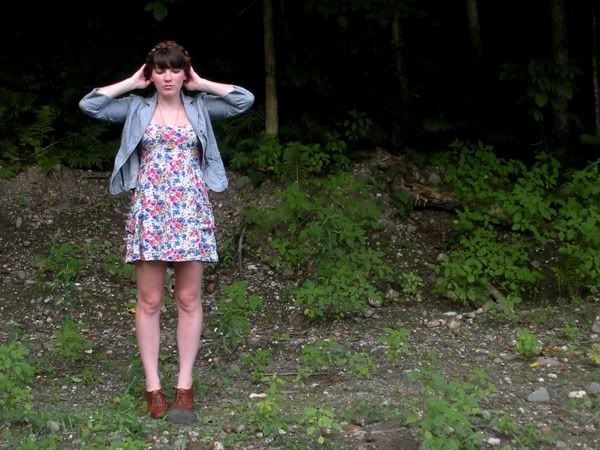 This dress is another summertime favorite--it's light, it's bright, it's out of sight (or something)!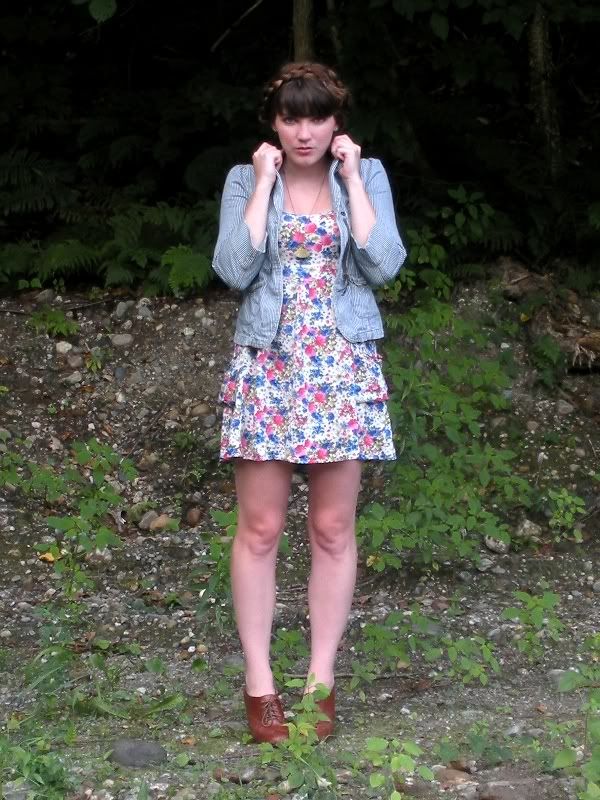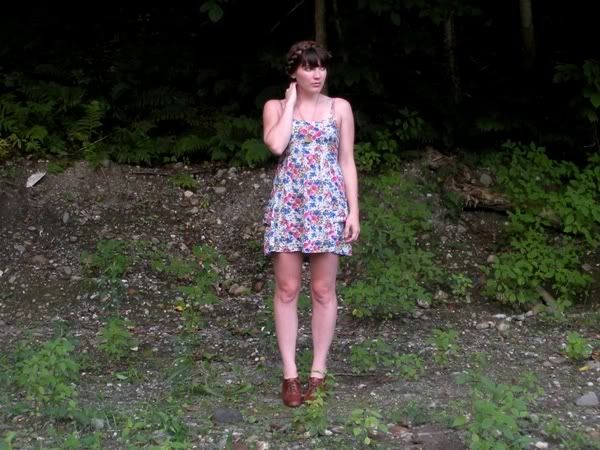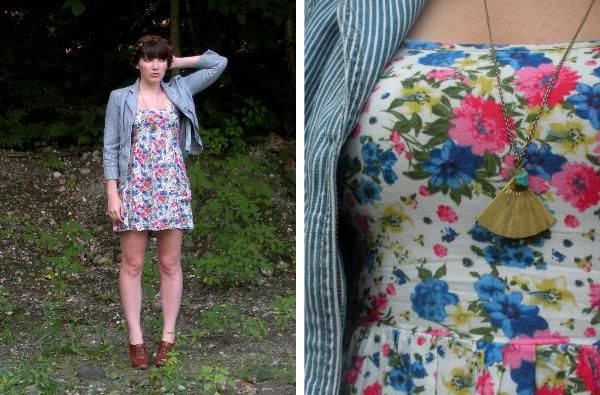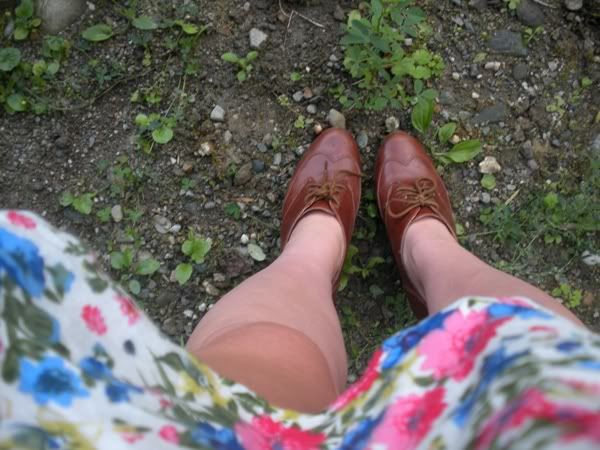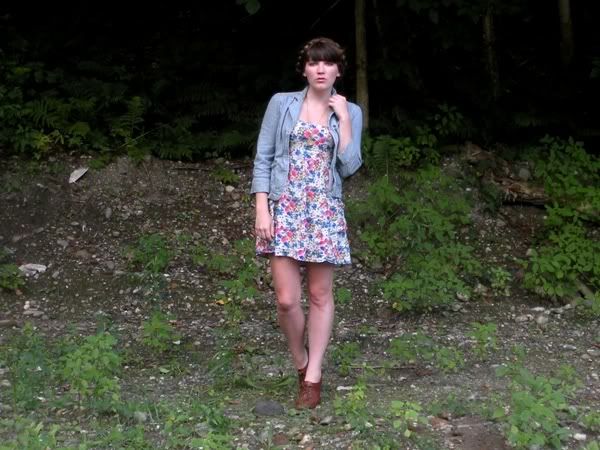 (dress: forever 21; necklace: flea market; jacket: thrifted uo; shoes: seychelles)
Can you tell that my brain isn't on today? Saying that I've got a lot on my mind would be the understatement of the century.