Just kidding. I don't really have sugarlips. (Unless the ridiculous amount of Girl Scout cookies I've been consuming have sweetened them unbeknownst to me... I have been eating Thin Mints and Samoas nonstop!) But what I do have is this amazing Rhyme & Reason dress from Sugarlips Apparel!
And I won't lie, I kind of love it. Even more than my Thin Mints.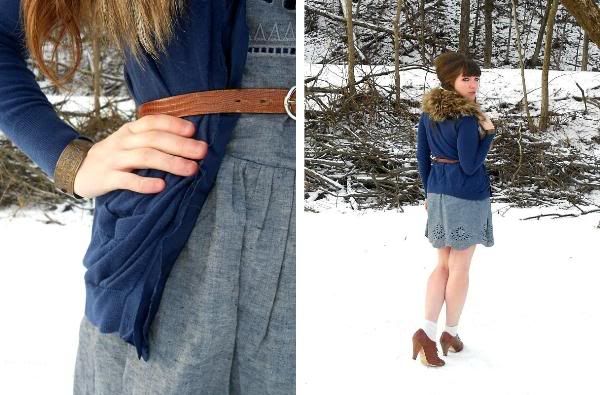 Sugarlips
is a fashion brand based in Los Angeles (swoon, sunny sunshine), and when they asked if I might like to choose one of their dresses for my very own, you can bet I wasn't about to say 'no'! The
Rhyme & Reason Dress
is so gorgeous--even prettier in person than it is online--and incredibly well-made. I cannot wait to wear it simply in the summer months (to show off the super-sexy open back!) with a pair of sky-high wedges--and maybe a straw hat!
Here are a few of my favorites from the
Sugarlips
site. I'm seriously thinking about buying all of these... how adorable would the
Saturday Lounger
be for hanging around the house in cat-eye makeup and a beehive or bouffant?
Speaking of summer months, after dosing myself with Ibuprofen to kill the raging headache I had all day at work yesterday, I spent the rest of the evening altering a peachy-pink terrycloth sundress. I was pretty proud of myself when all was said and done--I brought in both sides and shortened it significantly, and my sewing machine hummed along without a single mishap!
Does anyone else feel the blogger-pressure to dress for spring, even though it's still only 2 degrees above freezing outside right now? I feel like florals and corals are on the brain, and all of those bloggers in the southern hemisphere are pulling out the S/S prettiness while I'm still stuck in A/W (and will be for a while now). Oh well, work with what you've got, I guess!
(PS: I know it's too cold for bare legs, still, but I secretly kind of wanted to show off my blogging battle scars before they faded completely--check out those knee bruises! They were much, much worse last week, but they're still pretty ridiculous. I'm hardcore. Or, the ice is, anyway.)