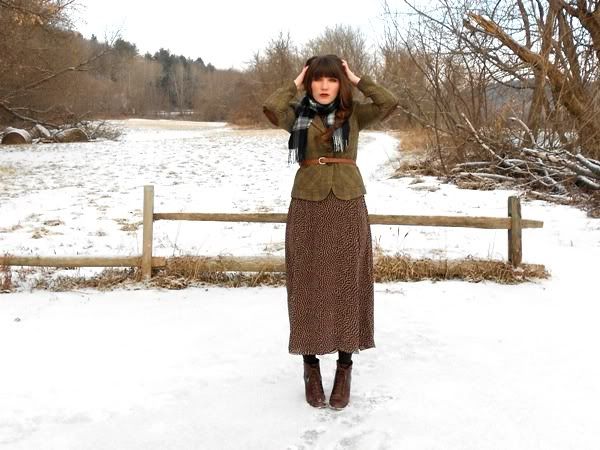 What are winter colors? I feel like this outfit is too autumnal. I suppose I should restrict my color choices to black and navy and red and white, if I want to be truly winter-inspired. Maybe it's the green. We don't have much green around these parts lately.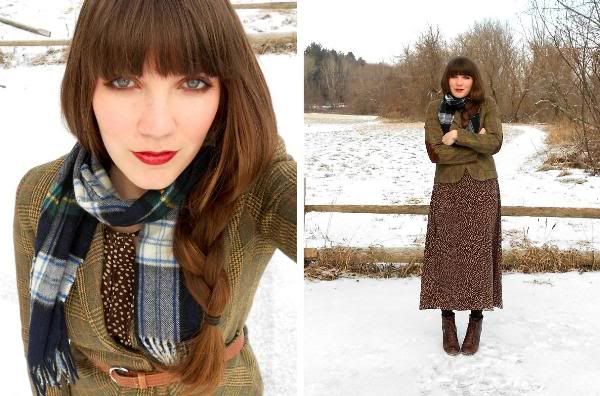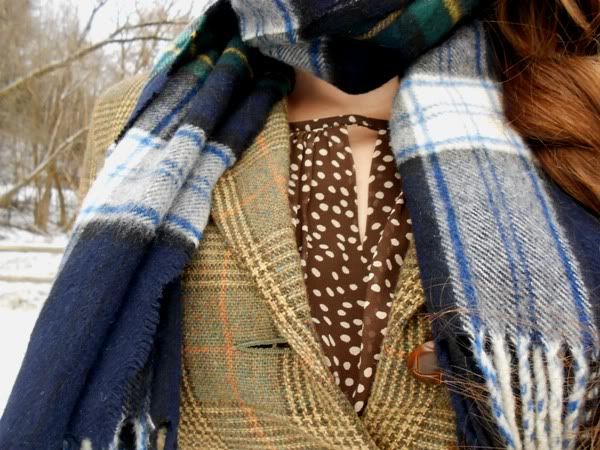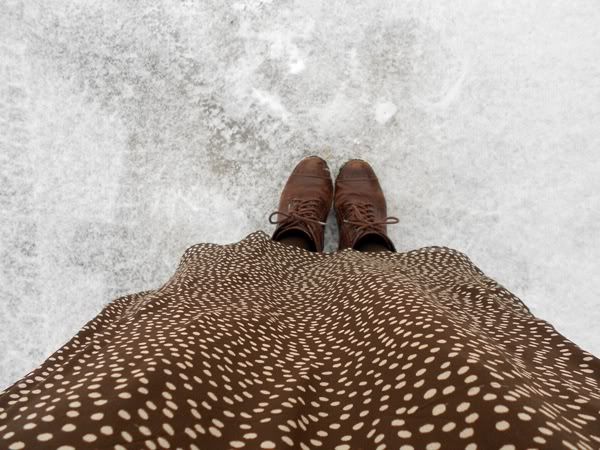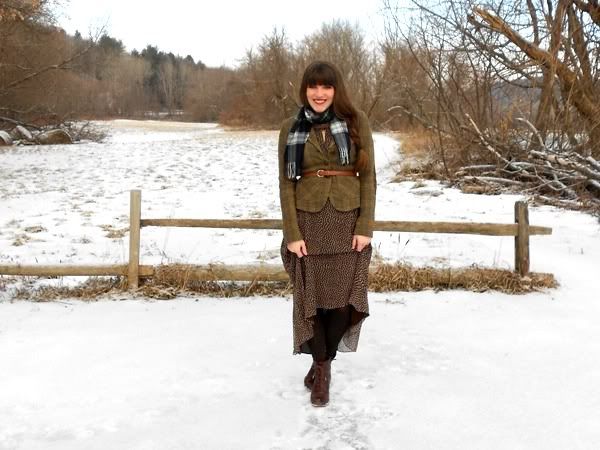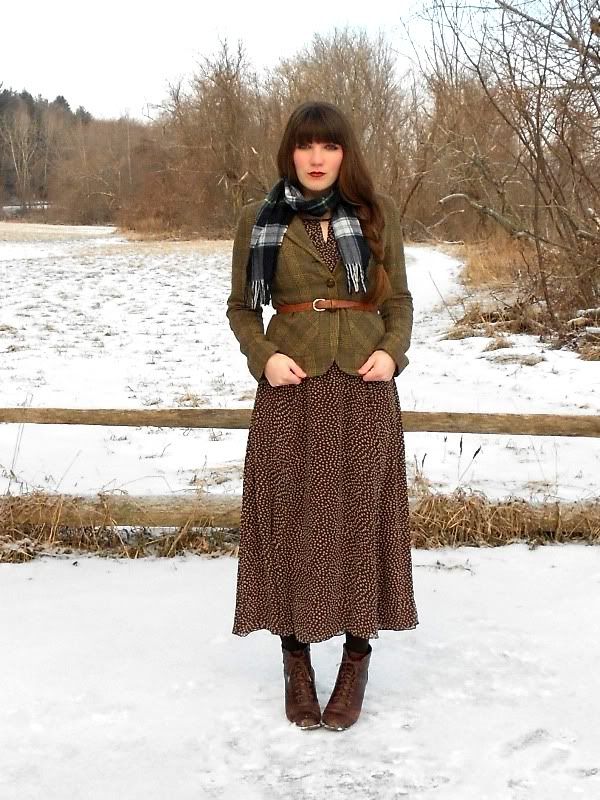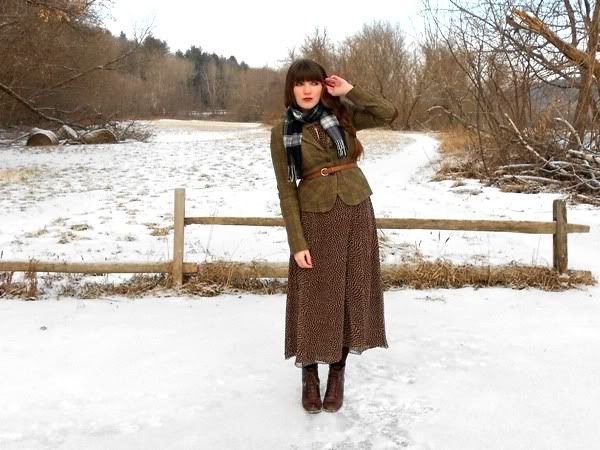 (dress/blazer/scarf/belt: thrifted; boots: seychelles)
Tonight K will be working for the first time at his new job, so I'll be stuck at home by myself. I say that like it's a bad thing, but my loneliness is nothing that a cheesy chick flick and a flatbread pizza can't fix ;)
It's been a busy busy week, and I'm so ready for the weekend!