When I woke up this morning to frigid cold and a fresh layer of snow, there was only one thing to do: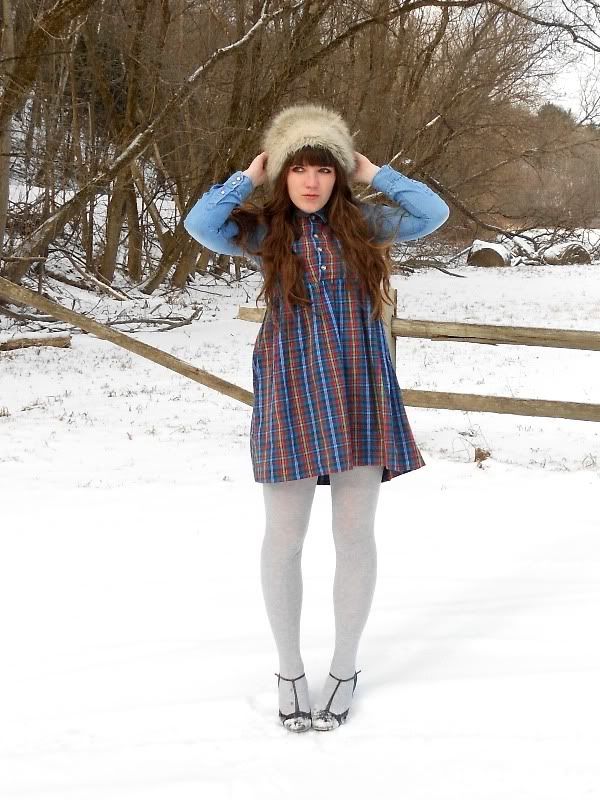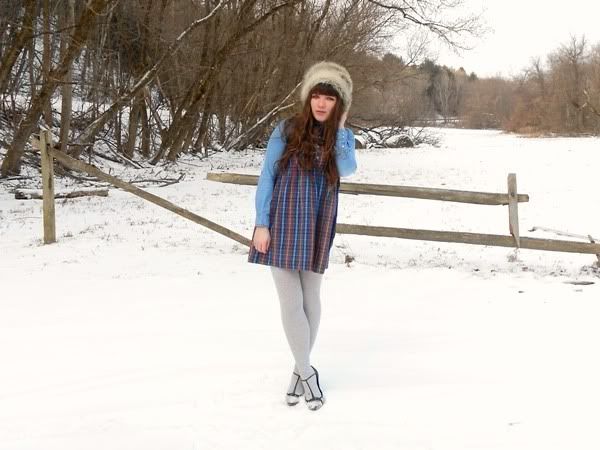 (dress/shoes: thrifted; chambray: walmart; tights: tjmaxx; hat: h&m)
I love this little jumper dress, but for some reason I always feel like it looks the same every time I wear it. That's not really the case. This is how I wore it last time. I'm even wearing it backwards today... maybe I'm just crazy. One thing is for sure: I think it will look so cute in the summertime, as a little sleeveless sundress (hint hint: summer, where are youuu??). I'll just need some fun wedges to go with it...
I spent some quality time with my sewing machine last night (before The Bachelor). I think I've got it pretty well figured out now (finally getting my hands on the instruction manual sure didn't hurt!), though the upper thread doesn't like to pick up the bobbin thread and I'm not sure why (thoughts??), and I still haven't gotten the balance of tension quite right. But I'll get there! And now I have a nice floral summer skirt freshly hemmed (double hint hint: summer, where are youuu??).
Seriously feeling inspired, you guys, about everything. But tired--there is so much I want to be doing instead of sleeping, these days!