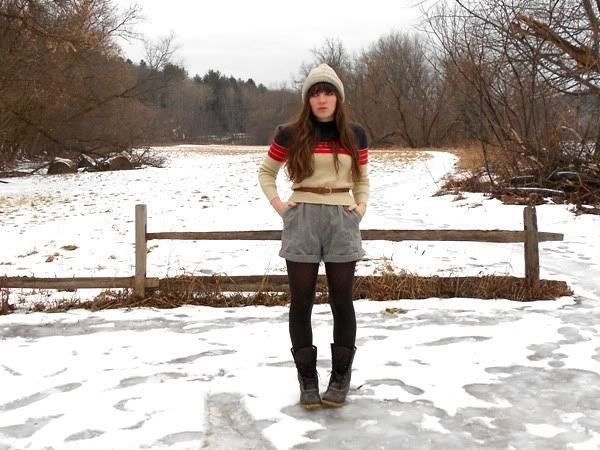 Can it be true? February is notorious around here for being agonizingly frigid (they don't call it the "February Freeze" for nothing), but today feels astonishingly spring-like. Hey, fine by me. I just wish it wasn't because of Climate Change and all of the nastiness that goes along with it.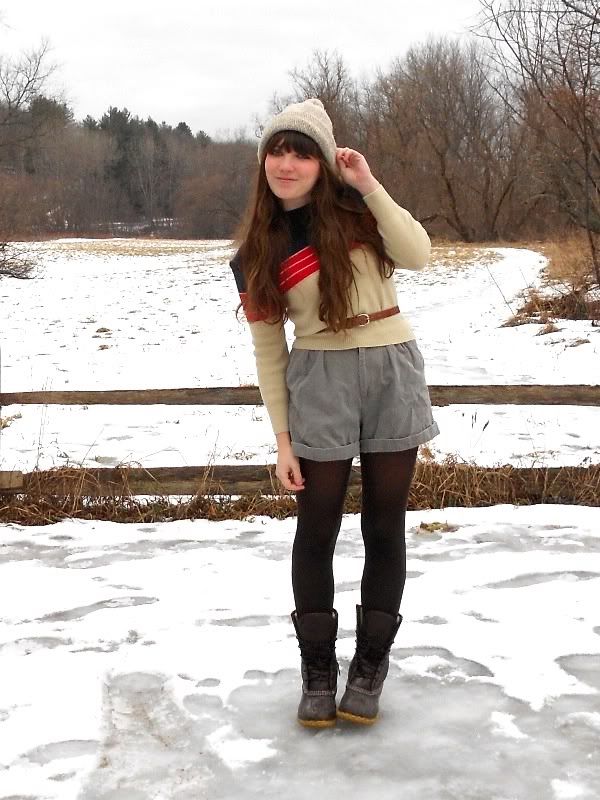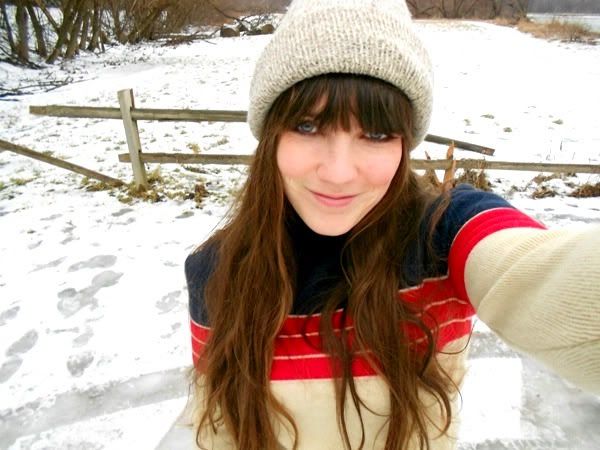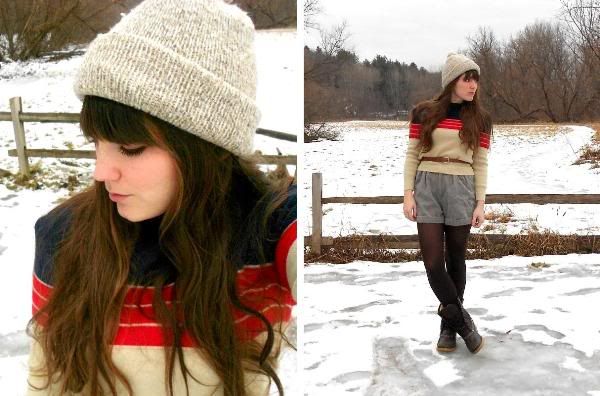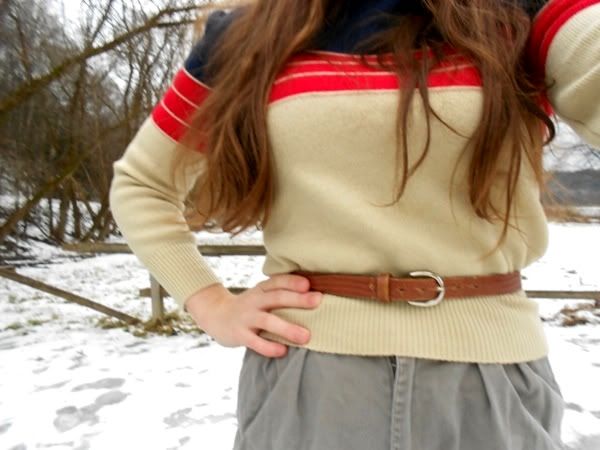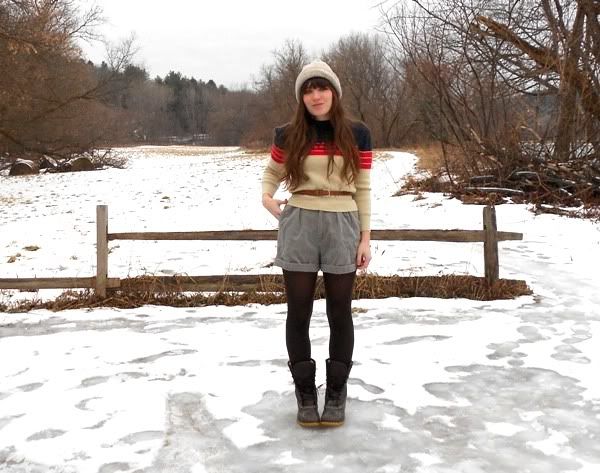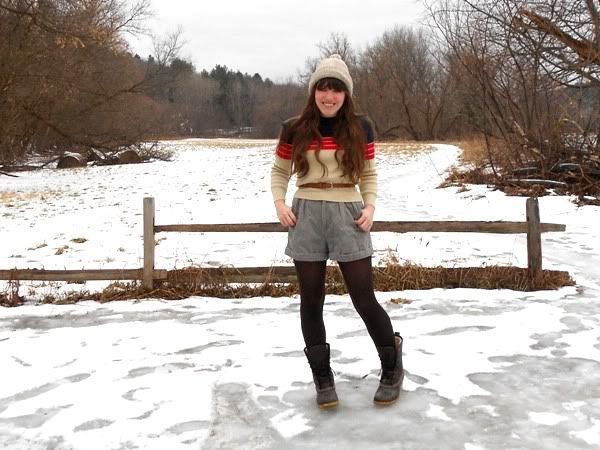 (sweater/hat: stolen from mom; shorts/belt: thrifted; boots: llbean)
Funny how I always seem to dress most warmly on days when it is least necessary, and on the coldest days I tend to wear little filmy dresses and towering heels. Go figure. Mother Nature and I are not on the same wavelength, apparently. Also, I wasn't planning on wearing hats anymore but I guess I just can't get enough--I'm a hat-o-holic!
I'm feeling pretty good today. I do keep going back to yesterday's post and staring at the photos of those sunnier, wandering days and daydreaming of summertime and adventures and whatnot, but living vicariously through my own past seems to be doing the trick for now. Or maybe it's the unseasonably warm weather and the fact that it is now February, which means we're that much closer to those summer months, or the fact that I have been going to the gym at least once in a while, or the fact that Art Club is so great, or that I'm wearing comfortable shoes, or that I'm about to consume some peanut butter... I suppose it's always a multitude of factors that add up to our ultimate happiness. I would like to get a little more sleep, though...
Hooray for February!