One more reason I am beyond ready for spring to come? I've had enough of this ice situation. I already fell once this winter, right on my elbow, such that I thought it had shattered into a million little elbow-bone pieces. And I fell again today--whammo--right on my knee, which is now a swollen, mangled mess of burst blood vessels and (what feels like) bruised bone. I'd take fluffy snow any day over this. (And I know I'm wearing heels, but I'm so careful!)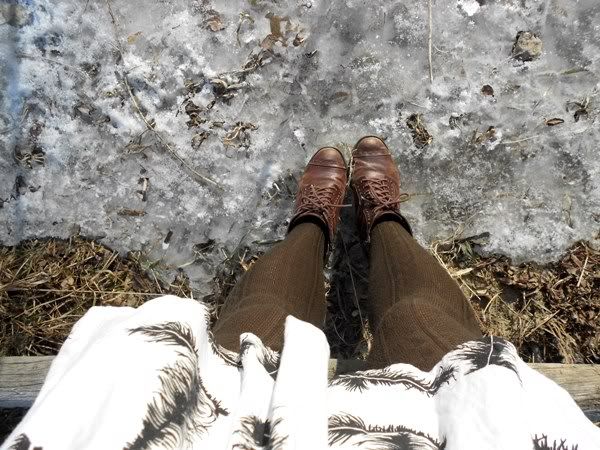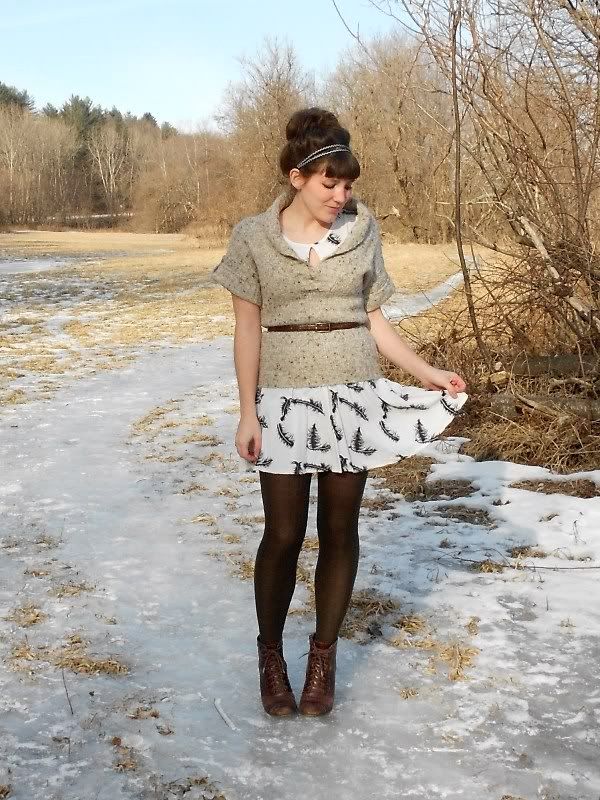 (dress/headband: modcloth; sweater/tights: tjmaxx; boots: seychelles)
Anyway, enough whiny-time. I'm trying to squeeze in as much neutral brown and black as I can before I officially give myself over to the pretty pastels of springtime (there is still ice on the ground, after all).
When I destroyed my knee this morning my mind went immediately to how amusingly perilous fashion blogging can be, and then to how strange it is in general. I've been taking pictures of myself every morning (weekends excepted) for over two years now, and publishing them on the internet. That's longer than I've committed to anything in my entire life. When I really think about it, it all just seems so bizarre. These modern times...
Sometimes I start to feel ridiculous, but then, life is ridiculous.
And that's what makes it so much fun.