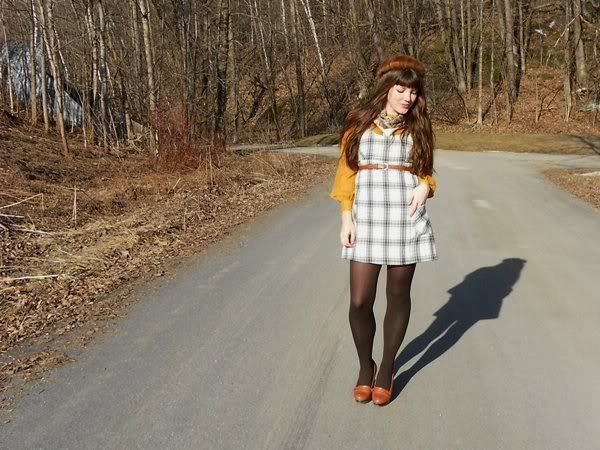 Today's outfit was inspired by a self-challenge. I decided that I had to wear this jumper immediately or it was going to Goodwill, because I really never know what to do with it (it's so... white!). And then this outfit was born, and I actually really like it, so the jumper stays. I'm such a sucker for an excuse.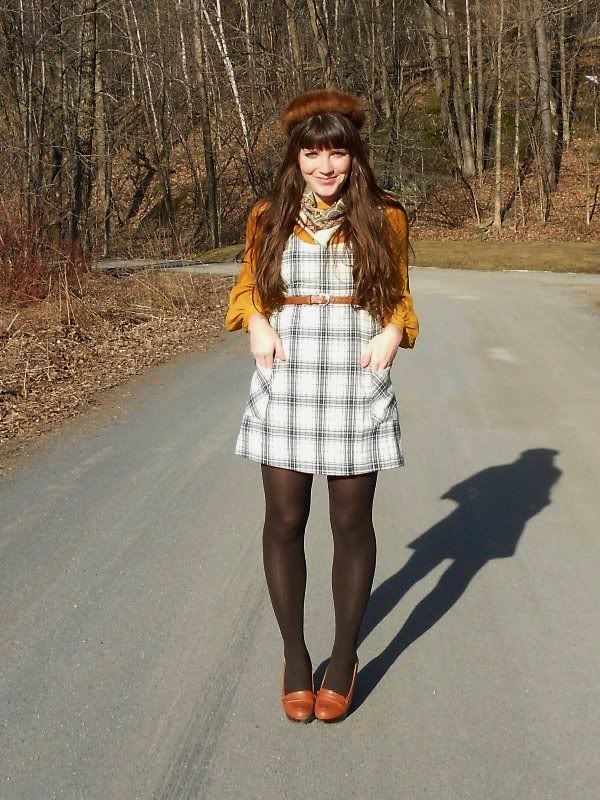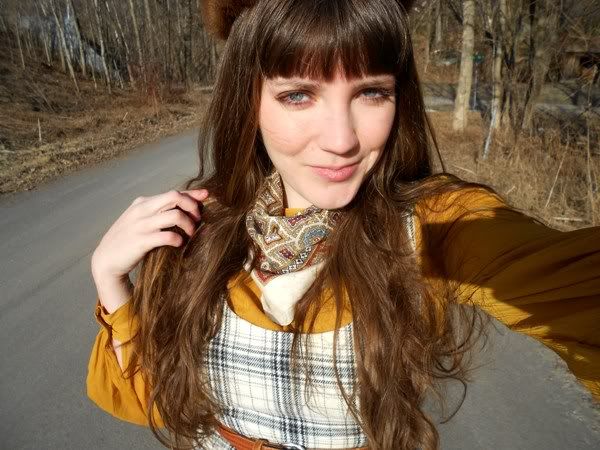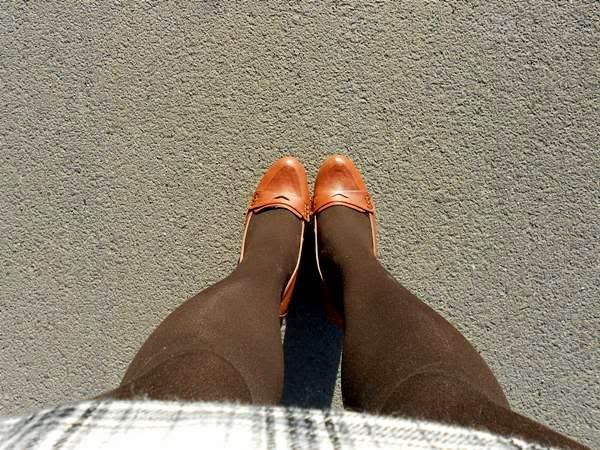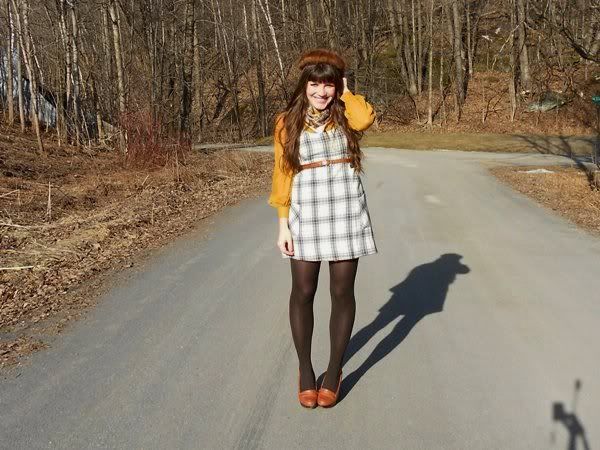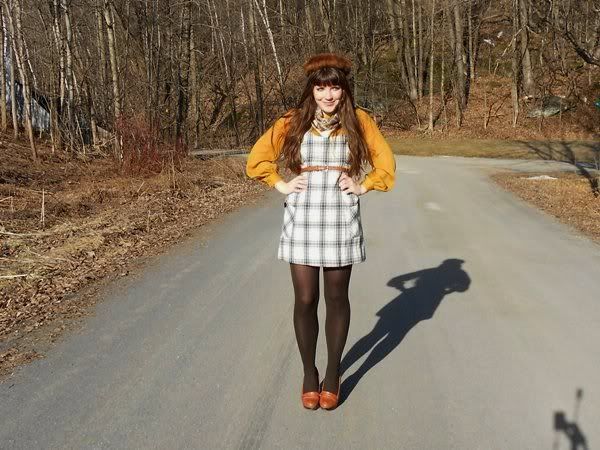 (jumper/scarf/belt: thrifted; dress: h&m; hat: vintage; shoes: lulu*s)
Last night I watched the documentary "
Life in a Day
." It was pretty enjoyable--not earth-shattering or anything, but I thought the concept was brilliant. I've always been so intrigued by the lives of others, which is probably why I love reading blogs so much (and books, and watching movies...). There is nothing more fascinating than the human life, even down to the daily minutiae. I have so many possibilities swirling in my head these days, it's exciting--last night I couldn't sleep for the dizziness of endless ideas, and still I woke refreshed and ready for the day.
I'm looking forward to the weekend (but what else is new?). There is so much I want to do!