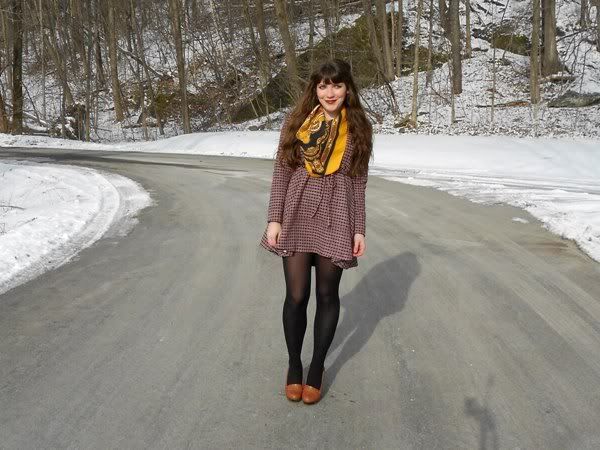 I really enjoyed the Academy Awards last night. For some reason it made me think about how many great movies were made this year, and how many great movies will be made in the coming years, and how I can't wait to see what filmmakers come up with next. It may sound a bit ridiculous, but the ceremony somehow reminded me that there is so much ahead of us in life, in general, and what a thrill it is to be alive.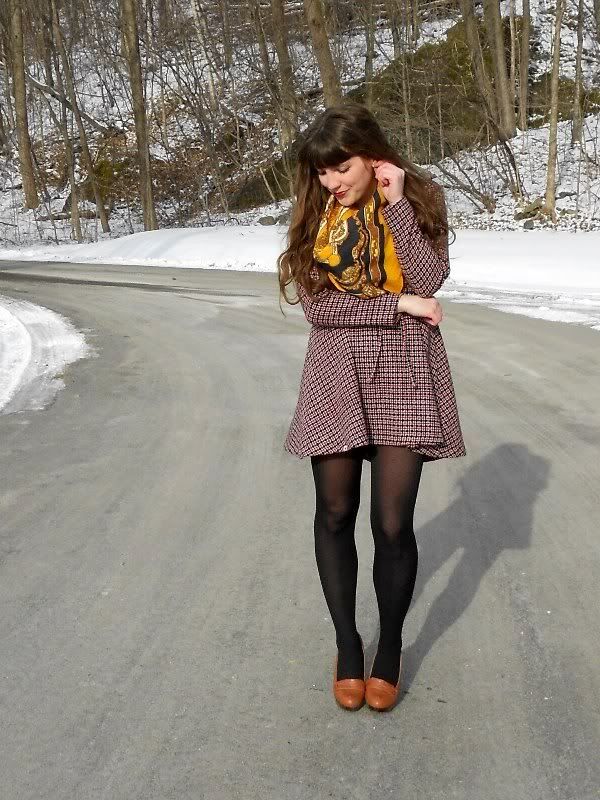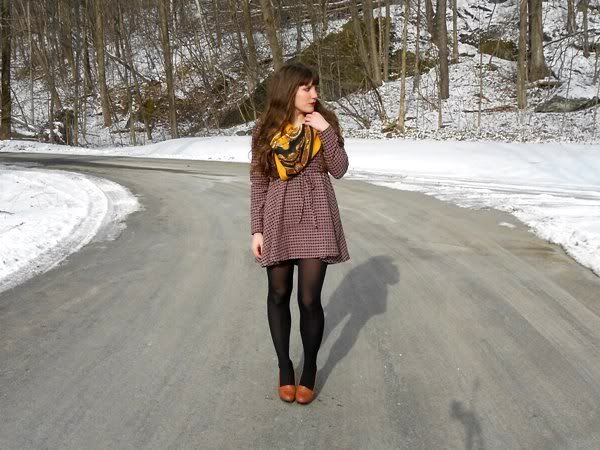 (dress: modcloth; coat: mirage; scarf: thrifted; shoes: lulu*s)
I also got teary-eyed a total of ten times:
I cried when the cinematographer ran off the stage so fast, like nobody cared.
I cried when one of the winners for makeup design thanked his children.
I cried when Octavia Spencer won for Best Supporting Actress and was so, so happy.
I cried when Christopher Plummer won for 'Beginners,' finally, after 82 years, and again when he thanked his 'long-suffering' wife.
I cried when the Northern Irish girl said 'mom, this one's for you!'
I cried at: 'And for all the women in Pakistan who are working for change.'
I cried when Jean Dujardin won Best Actor for 'The Artist.' I f***ing love the French.
I cried when Meryl Streep thanked her husband first, so it wouldn't fade out with the music.
I'm serious about my blubbering, apparently. It might have been all of the wine I was drinking, but it all just made me feel so happy and warm :)
Oh, and Michelle Williams was my Best Dressed, by far (and everyone else's, apparently!). I loved it almost as much as her 2006 yellow Vera Wang (right):