I can't lie, I love the sunshine. I love that it is light out when I wake up and that I drive home into the sunset every evening (rather than the darkness). But these slowly changing seasons sure do stink up my ability to take blog photos. My usual spot was taken over by streaky blackout areas this morning as the trees reached their shadows toward the river. At least this spot was consistently bright (albeit blinding...). And you get to see the river behind me! See all the sheets of ice washed up on the shore?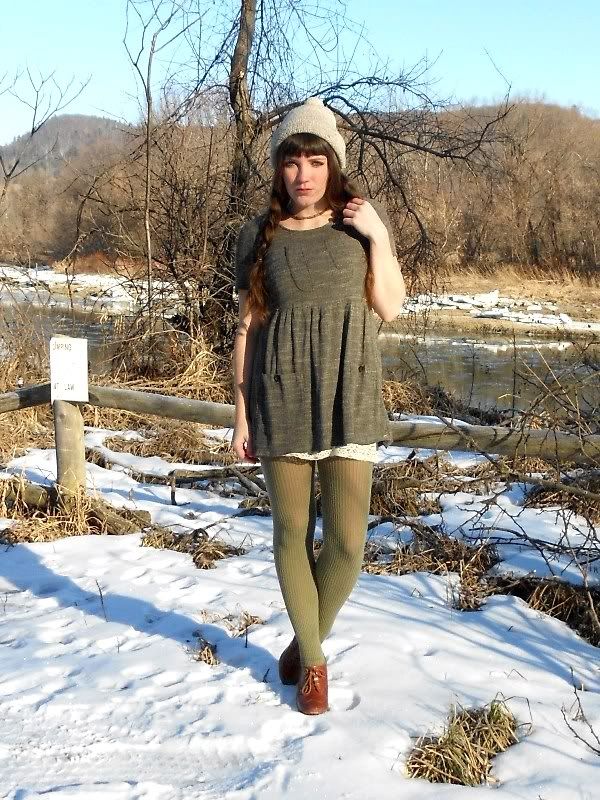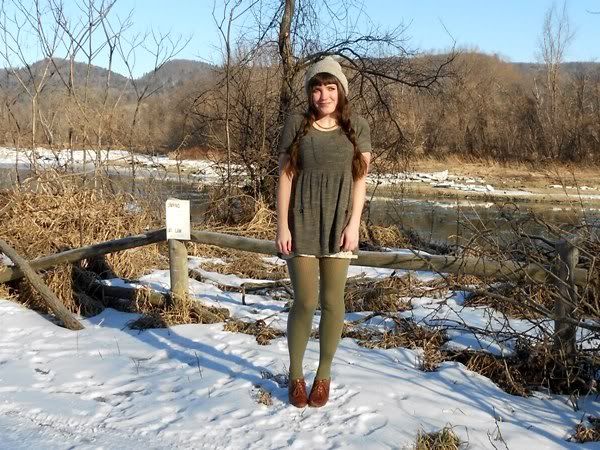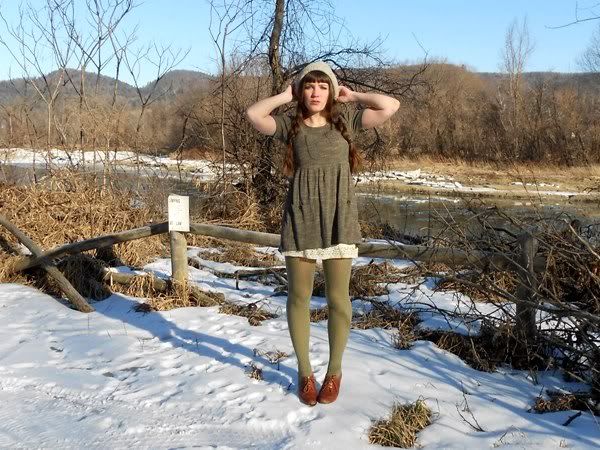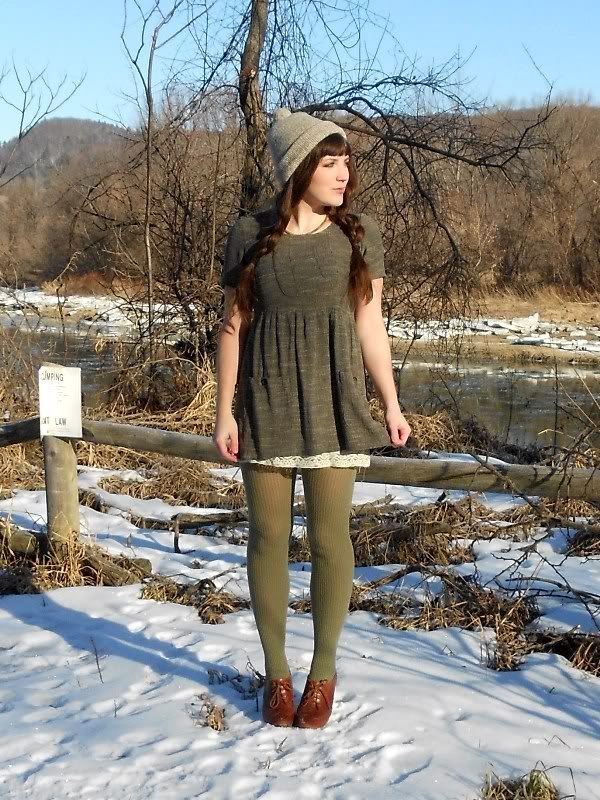 (hat: stolen from mom; necklace: diy gift; dress: thrifted; slip: urban outfitters; tights: h&m; shoes: seychelles)
When I received this necklace at the
Christmas gift exchange
, I knew immediately that I would wear it with these tights. The outfit itself is pretty uninspired, but I wanted to go neutral/natural with the necklace and this is what came out. See the little heart-shaped beads? Pretty appropriate for Valentine season, if I do say so.
Anyway, I had good reason to be a little bit out of my element when dressing this morning--I was super productive last night! I made dinner, prepared my mail and packages for posting, finished and filed my tax returns (I love Turbo Tax), and then passed the 70,000 word mark on the novel (and, more importantly, I now know how I intend to end it, which I hadn't the dimmest idea about until last night)!
So yeah... I wasn't quite with it when I woke up, but there are more important things :)