This is THE summer dress. I would wear it every day except a) that would get boring, and b) it's actually pretty heavy linen and my body doesn't like to sweat.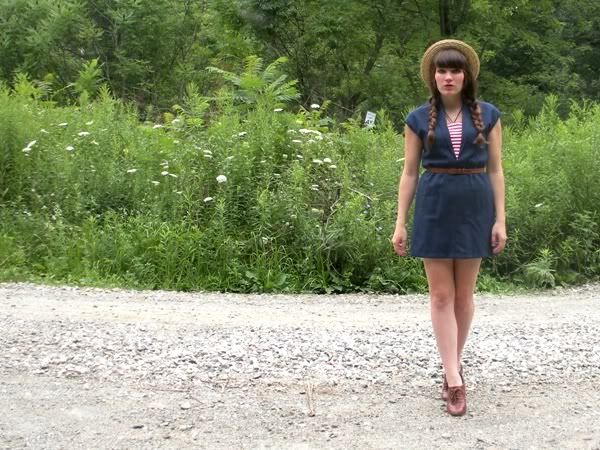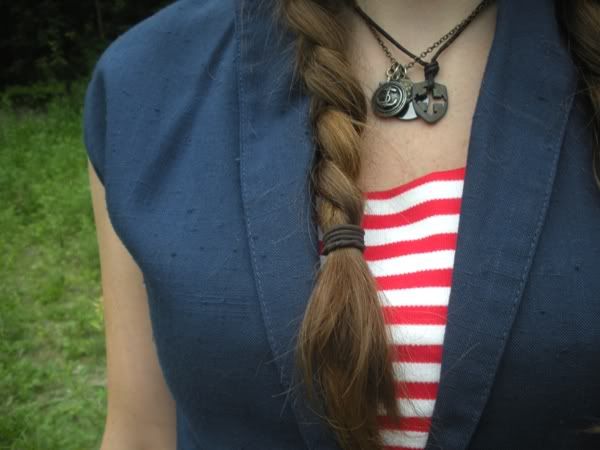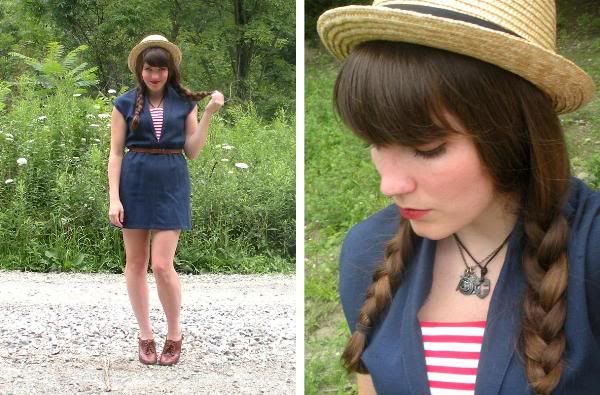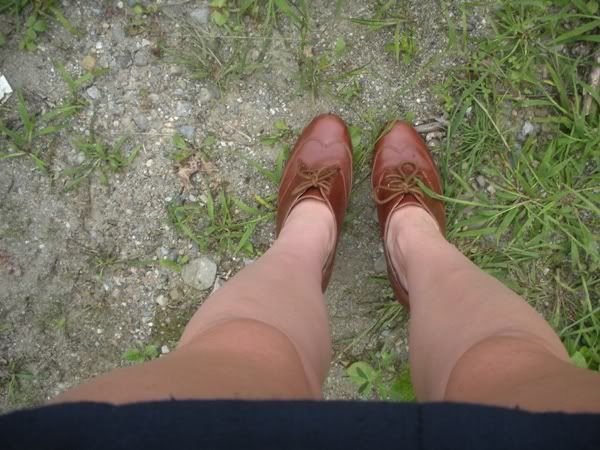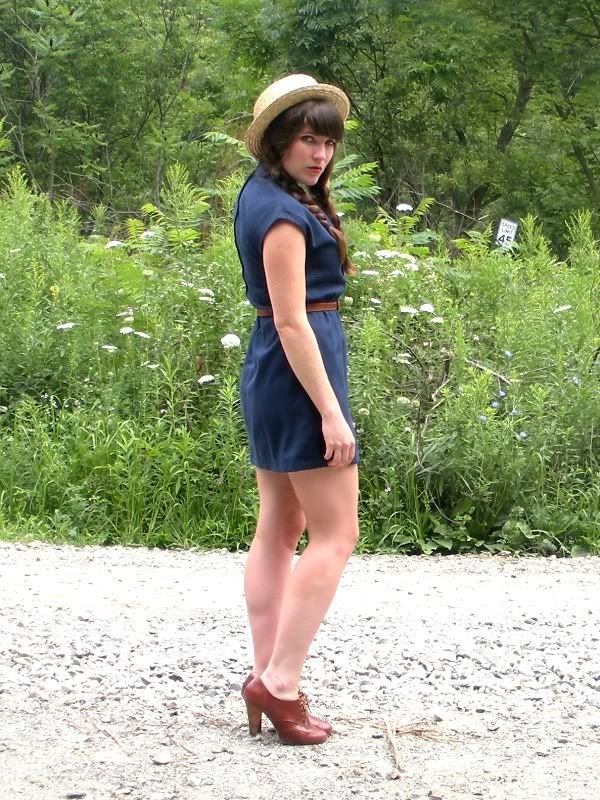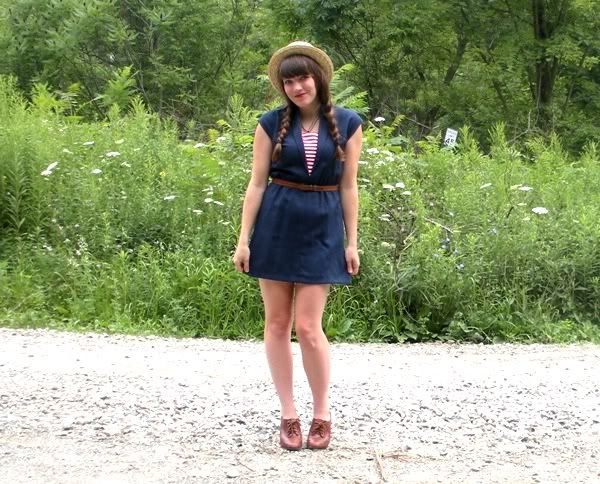 (dress: salvation army; shoes: seychelles; hat: uo; necklace: k's)
Now. I have something to say: Fashion is such a COMMITMENT. I'm struggling with this because in recent months I have not been financially capable of keeping up with the trends that I'm enamoured of, and I've officially trained my sights on fall fashion, which I predict I might actually be able to partake in. But when I realized that my
DREAM SHOES
are back on the market (they sold out last season and I've been checking back periodically for months to make sure I was ready to pounce when they reappeared) and they're just as expensive and unaffordable as they were last year, I was disheartened. I have no problem splurging on a nice pair of shoes, but what if I want them in yellow AND in brown (I do)? I am literally panicked by the thought that they might disappear. And after a night with a bottle of champagne,
Project Runway
(which always sparks inspiration), and a sketchbook, I want to buy up all kinds of fabric and fashion myself a fall wardrobe (loafers and leather and lace, o my!). But even that costs money. And what about my bigger goals? Would I be such a desperate shopoholic if it weren't for this blog? If I didn't feel pressure to offer up something new and different everyday, would I still haunt
Etsy
and
Modcloth
and Goodwill with such ferocious frequency? Would I still stress and sweat over the potential loss of a most-coveted pair of pretty shoes? Or would I be able to redirect that energy elsewhere? To maybe save some money once and a while? What about my other goals? What about travel? I can't say. I love fashion. It's become more and more apparent to me as I've been indirectly forced to watch from what feels like the sidelines while my fellow bloggers prance about in granny florals and washed-out whites, with a seemingly endless collection of pretty heels at their immediate disposable.
I'm not ashamed of loving fashion. I maintain that making clothes can be an art form, and that dressing up is important for many reasons. And sometimes all I want to do is curl up with a copy of Vogue and daydream of what I would do if I could really tackle my technical incompetance and make something miraculous happen with my sewing machine (working on it...).
But those shoes...
I... want... them.
Is that healthy?