Whew, only Wednesday? Really?? Sigh...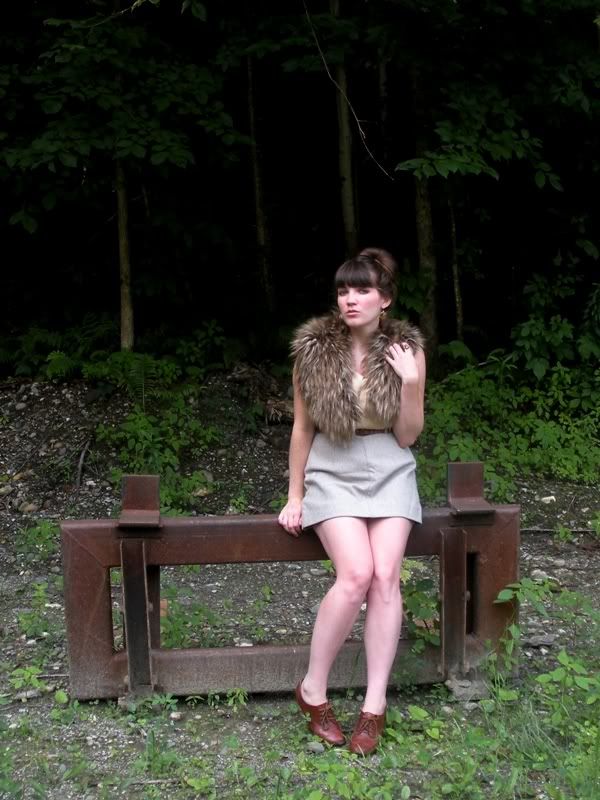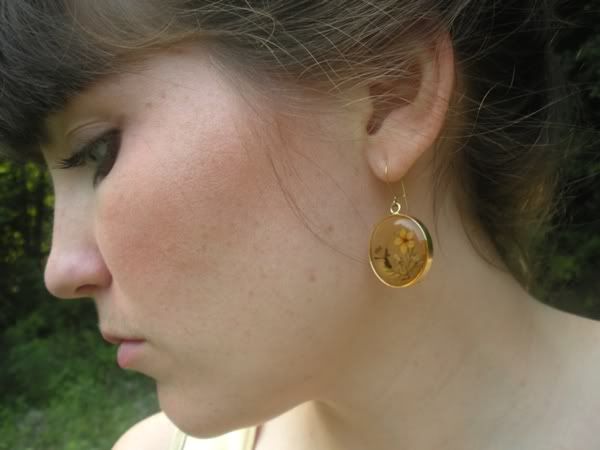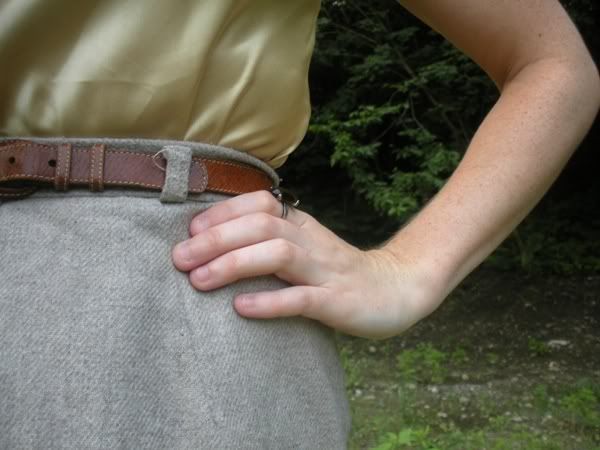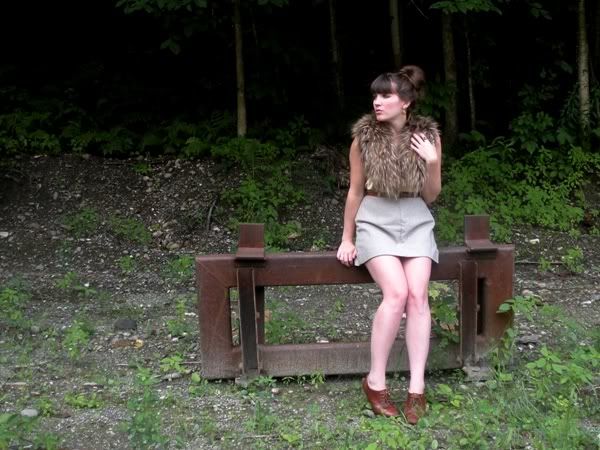 (skirt: vintage; blouse: thrifted; shoes: seychelles; faux fur collar: h&m; ring: gift; earrings: flea market)
I got these amazing earrings at the flea market on Saturday (along with a pretty fan necklace). They bring me much joy. Aren't they lovely? Also, I can't remember the last time I wore this faux fur collar! I felt a bit bare in my boring old tank top (even if it is gold) this morning, and I decided that the collar would be just the ticket. This definitely feels like more of an autumn look, but that's okay. It feels like the dead of winter in my office (grrrr A/C), so this is a good compromise :)
K and I are trying this new thing where we eat meals together (aka the same food at the same time). He's a carnivore and I'm an herbivore, but lately he's been more willing to branch out into the great big world of veggie-friendly foods, and I've kind of been excited about the prospect of cooking for two. Since he's been begging me to make lasagne since long before I left town, last night we popped open a bottle of bubbly (because, why not, it was Tuesday!), I cooked up a delicious dish of cheesy goodness (my super-easy recipe to come), and we settled in to watch The Bachelorette (I think he is secretly really into it). I've felt like I'm really packing the days full lately (some good, some bad--like before I cooked dinner I had to wash the dishes and we had to go grocery shopping, and tonight we have to do laundry...ugh) and I just drop into bed at night, totally exhausted. I really do need to find some time to exercise, though. Especially if I'm going to be eating lasagne every night...