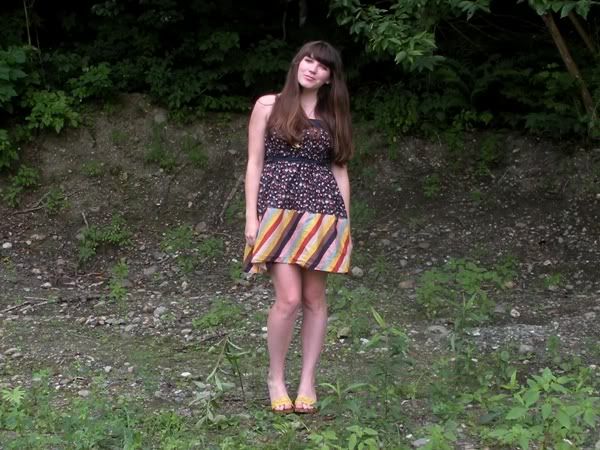 It's Monday, so I couldn't think beyond a light little dress this morning. Even though this dress makes me look like a cupcake (or about seven months pregnant...), I still adore it. It's funky and fun! Lesson learned, however. Sizing can be tricky, so I appreciate the Modcloth folks telling me to size up on this one... except they lied. I sort of feel like I should have sized down, if anything.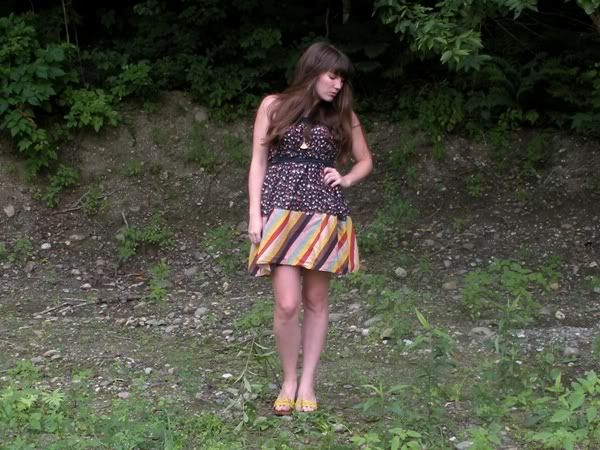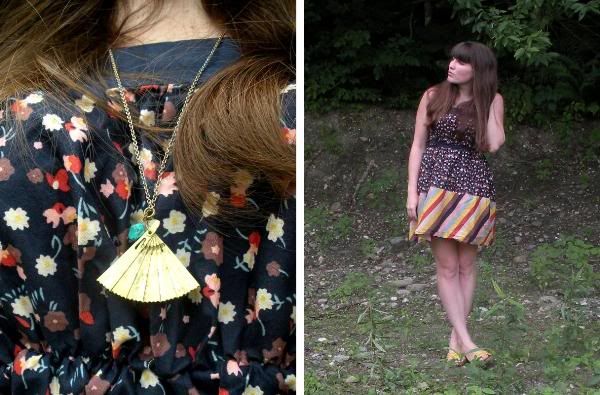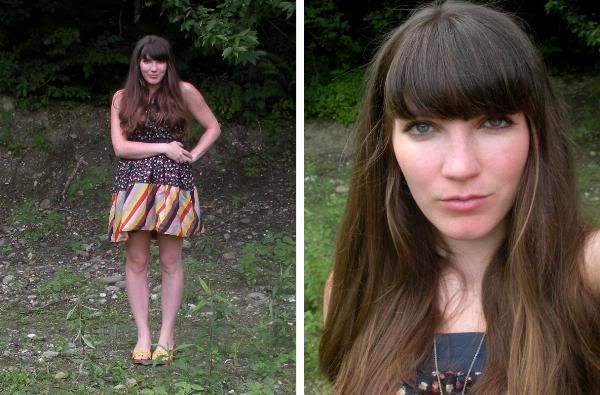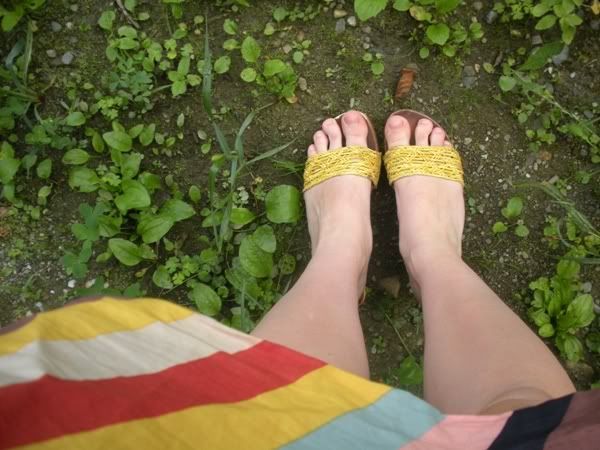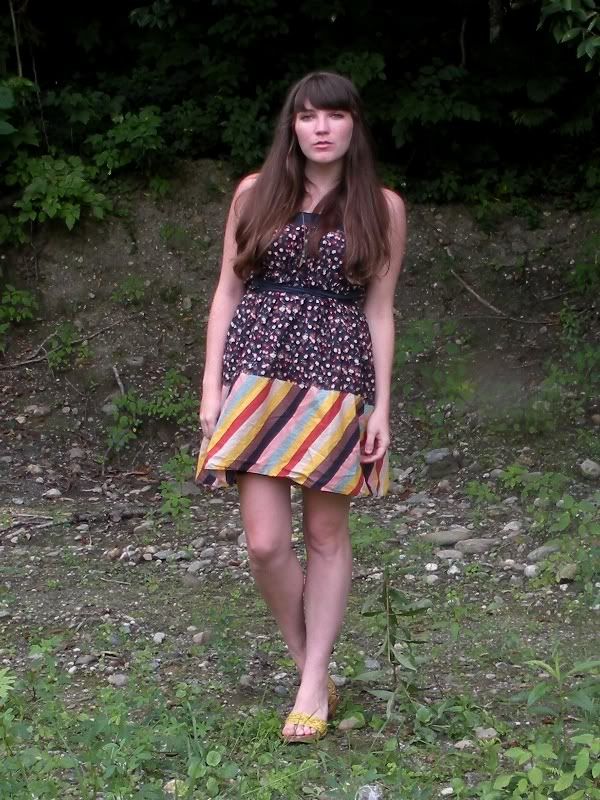 (rays the roof dress: modcloth; shoes: kaya; necklace: flea market)
It is days like this when I wish I had a rainbow of colorful shoes in my closet. Many pairs of strappy sandals in bright yellows and reds and blues have made it onto wishlists this summer but have sadly not been purchased... so these will have to do. I dug them out of a bag of clothes my mother tried to pawn off on me (okay, fair enough, they were my clothes...) one weekend many months ago, because they are yellow and that is my favorite color. The heel is a big low for my liking and they make an annoying flapping noise against my heel when I walk, but I was relieved when they came to the rescue this morning. I feel like they brighten the whole outfit!
Anyway, I was very good this morning and got up early to go running (!!!!) for the first time in about three months. I could only go about 3 miles (and I walked some of that) because I am so out of shape (and because I started having some weird inner-ear pain), but this was a big step toward getting me back into the routine. It was a treat to sit down and enjoy my granola with nectarine in the early morning sun, rather than scarfing down a bagel on the run like I usually do.
I had a pretty good weekend, but it went by wayyyy too fast. Some of the fun:
Harry Potter matinee on our sweltering Saturday
Fishing (him) and reading (her) at Shelburne Pond
Creemees on the stoop
And tonight... white wine spritzers and The Bachelorette!
So far, this summer is a slam dunk :)