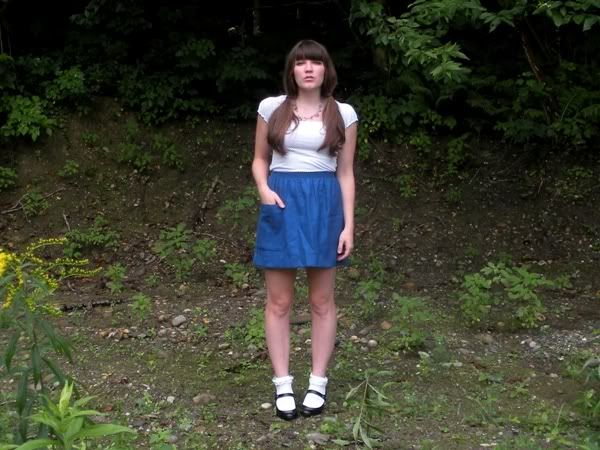 Whenever I wear this necklace I feel the need to ramp up the "cute" factor in my outfit. Probably because it's so incredibly charming. I always did have an affinity for rainbow-inspired accessories... I remember picking up a bunch of sparkly butterfly clips (remember those?) on the 8th grade trip to Montreal in every color of the rainbow, and I wore a set of glittery rainbow jelly bracelets from Hot Topic (remember that store?) in my latter high school years (when I also wore blue eyeshadow and was quite fond of duckling memorabilia). What can I say? The glitter matched my gleaming braces...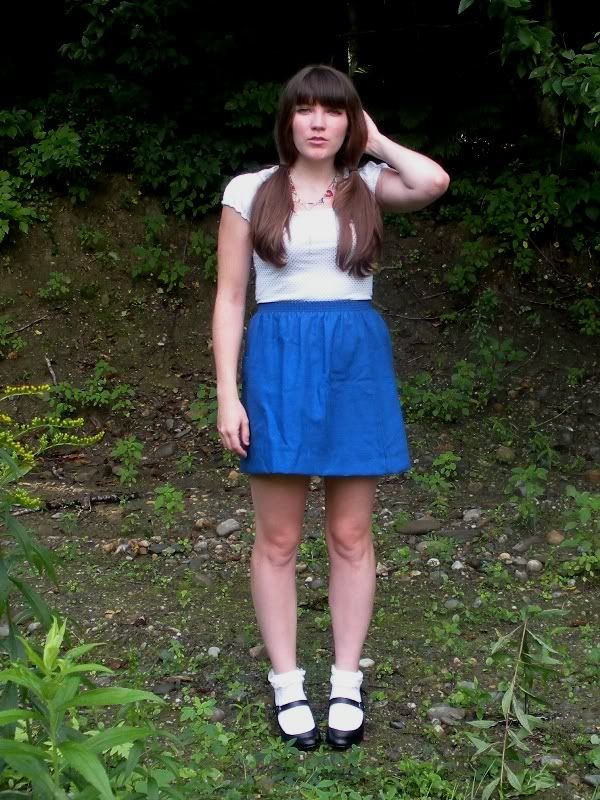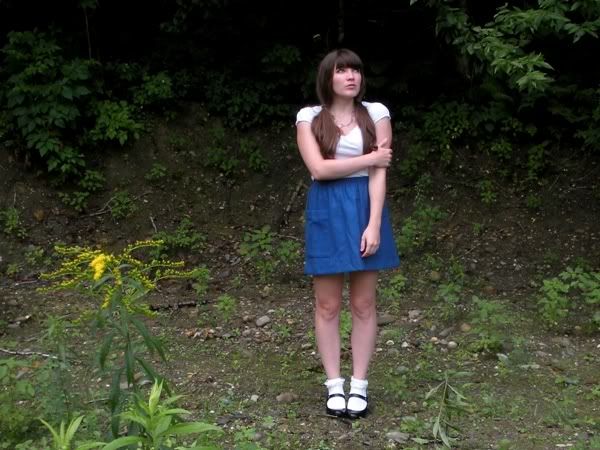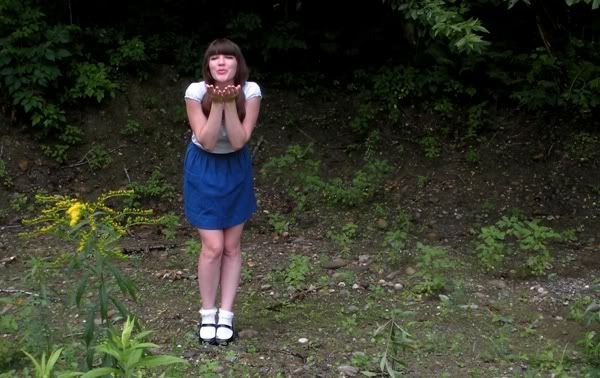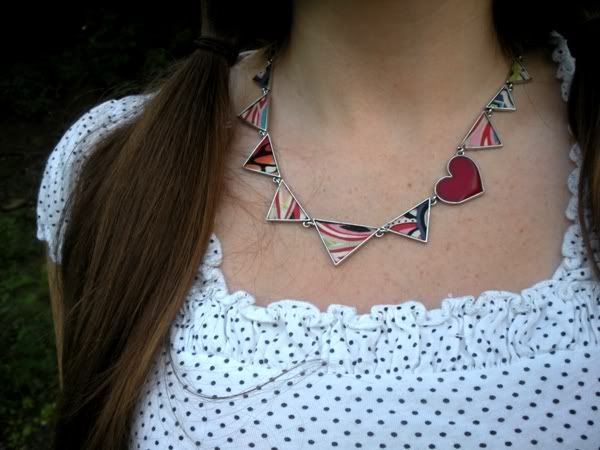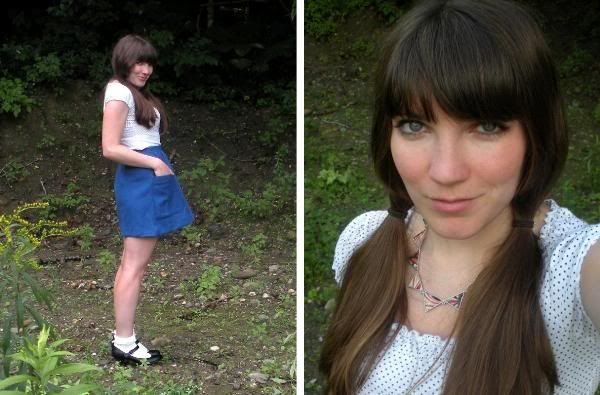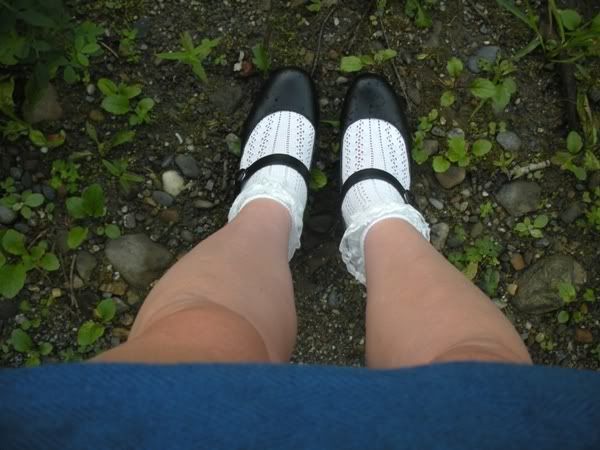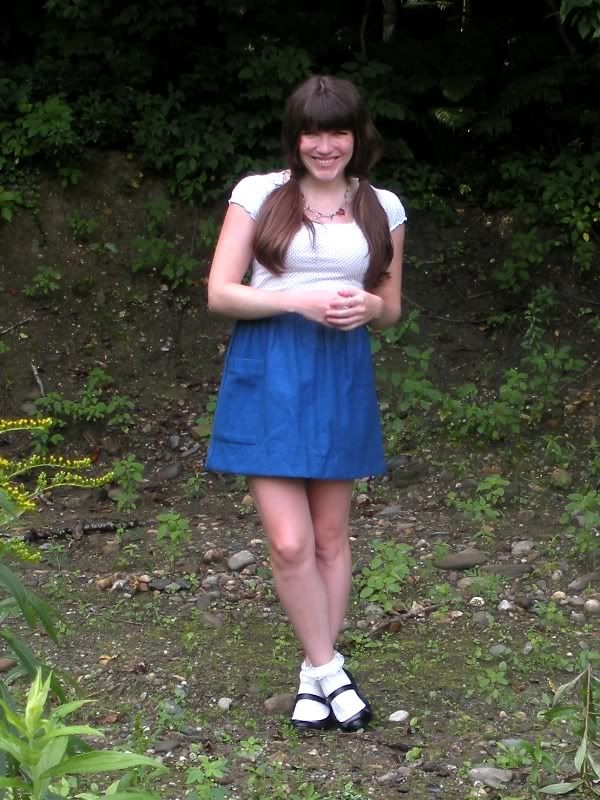 (shirt/skirt: thrifted; socks: uo; shoes: payless; necklace: jewelmint)
Since joining
Jewelmint
I have yet to find another piece that screams its worthiness of the $30 price tag, but I would have joined the site for this necklace alone. We're having a love affair. I really wish that I were more of a jewelry person, but I still have to actively make an effort to remember to accessorize in the mornings. I'm always envious of those girls who can throw on a thousand baubles and manage to look effortless (I have similar envy for those who can toss their hair up in an "effortless" bun, while the perfect upknot continues to elude me).
Last night I finally cooked up the beets & greens from the farmer's market, but it would seem that I did not wash the greens thoroughly enough because they were a bit... crunchy. Oh well, at least we had asparagus mac&cheese to subsist on :) You live, you learn, yes?