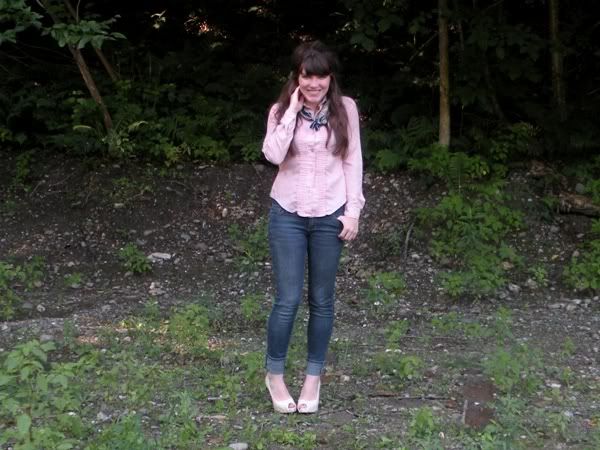 I tend to tuck blouses into skirts to cinch in the waist because they don't really flatter me. But today, for some reason, I was inspired to go untucked (actually, I was inspired to tie a knot at the bottom of the blouse, but then I really wanted to add a knotted scarf and the two knots just looked way too silly). Mostly I wanted to get out of my shoe rut by wearing a pair that rarely sees the light of day...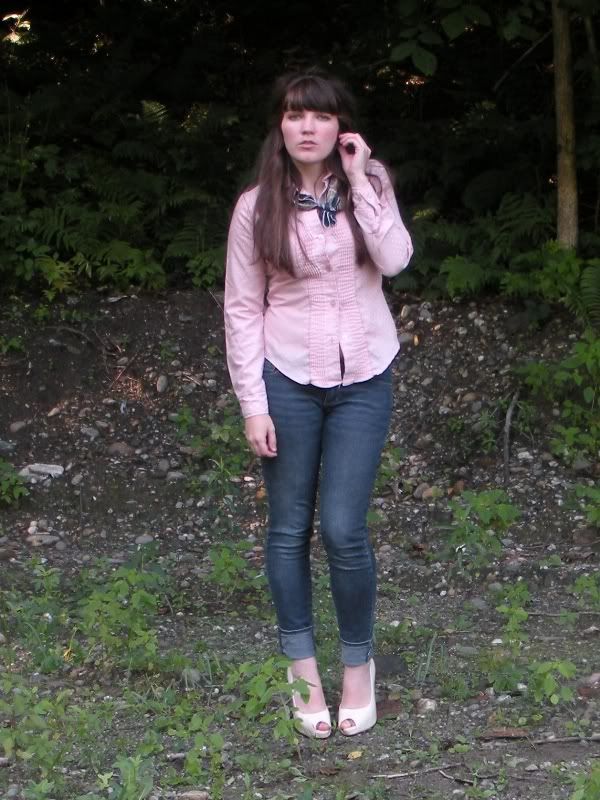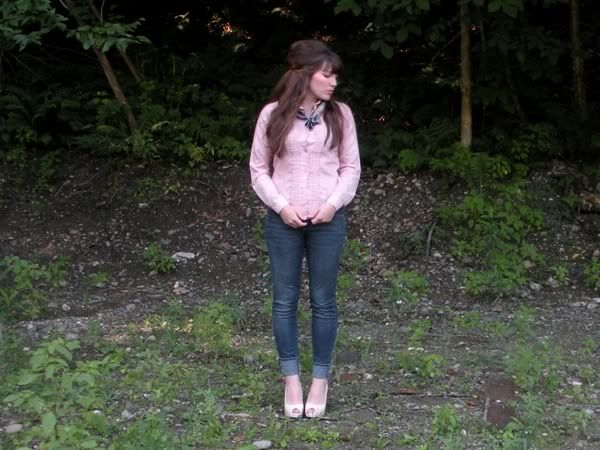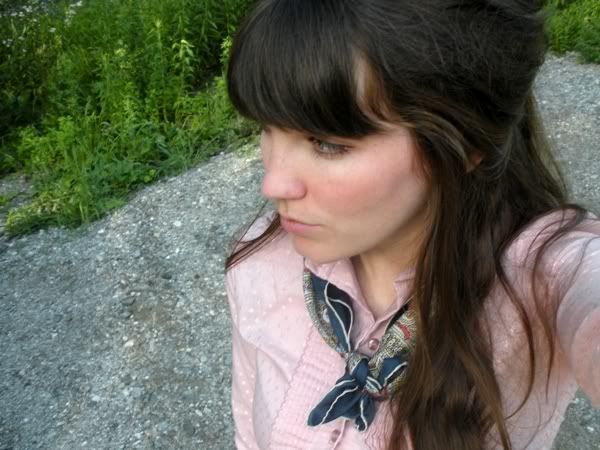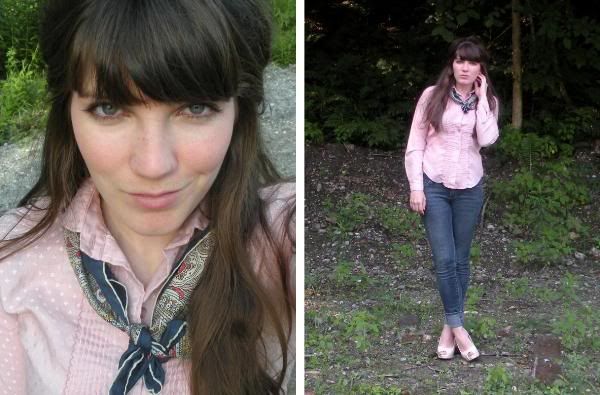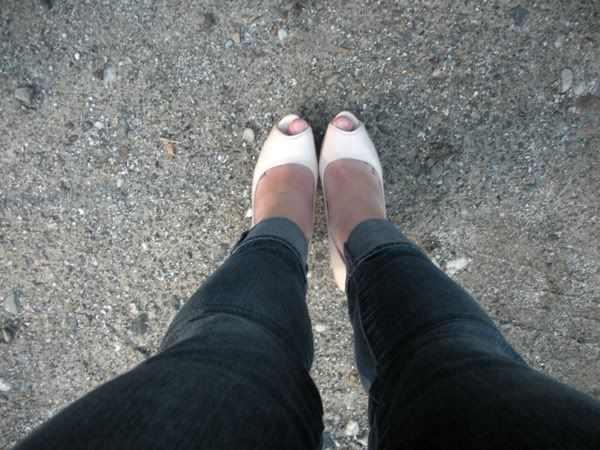 (blouse/scarf: thrifted; jeans: pacsun; shoes: charlotte russe)
I always love the tomboy/menswear look on others, but I can never quite pull it off myself. I don't have the waifish shape for it, I suppose. Not angular enough. Same reason I would never have made it as a ballerina... I think this works because it looks sort of retro-housewife). I guess that's not so much tomboy as Audrey-esque (I do need to invest in a nice tapered pant... but I'm so short the right fit is hard to find!) I can definitely imagine myself dressing more like this as I get older--classic retro-inspired silhouettes with pretty scarves, and of course my always-signature high heels!
Anyway... not feeling terribly chatty today. Last night K and I got some groceries, made some dinner, and watched
The Fighter
. Pretty uneventful evening :) The big news is that my dad turns 60 today! Happy Birthday,
Dad
!