I think this little blouse is pretty precious, but I rarely wear it. I think it's maybe a bit TOO precious--it goes so far beyond twee, it's, like... tweeeeeeeeeeeeeeeeeet. Wearing it backwards definitely takes the cutesy factor down a notch, but the fact is I'm still wearing a shirt meant for a seven year old.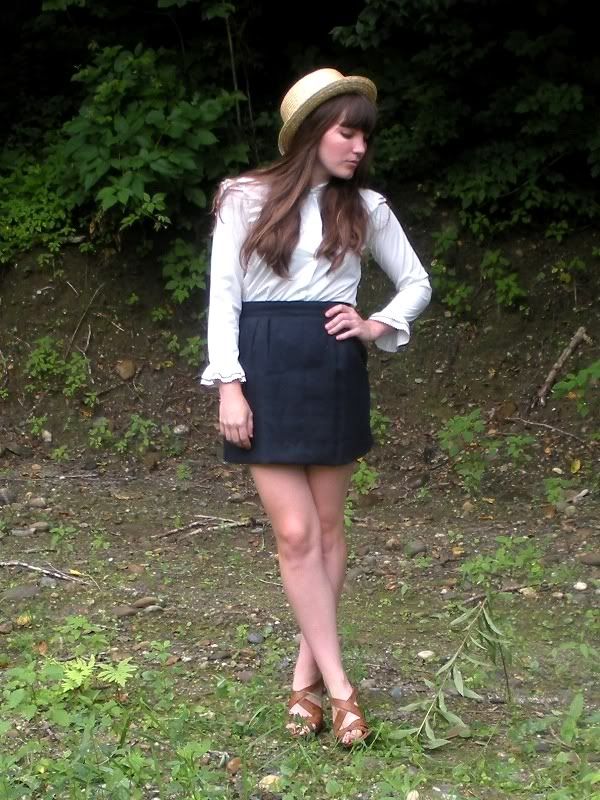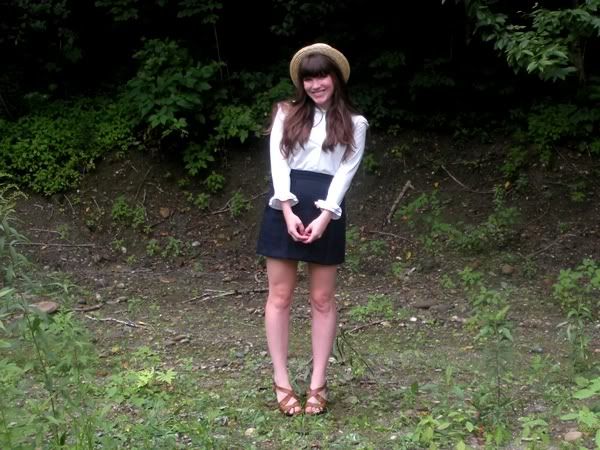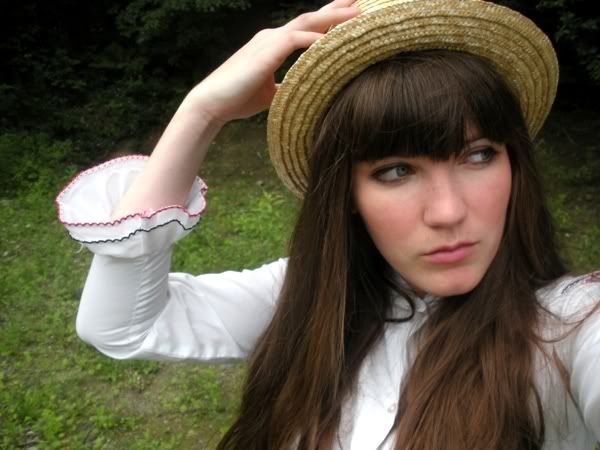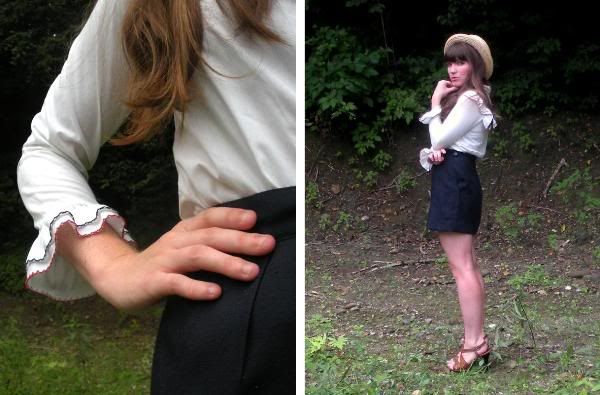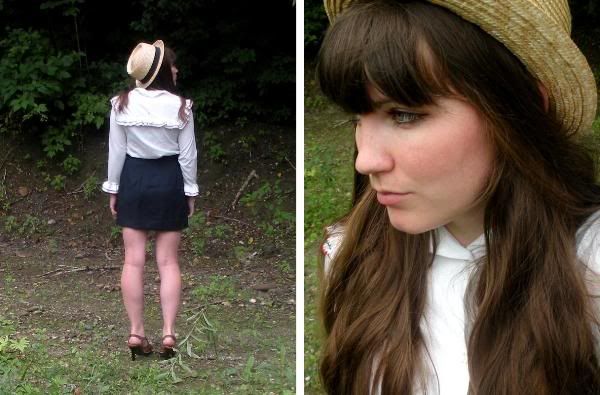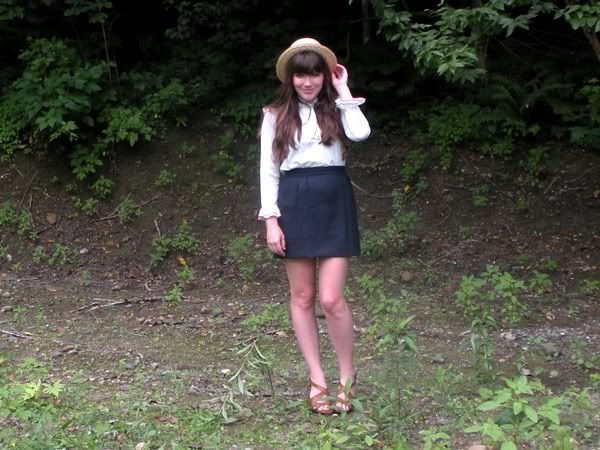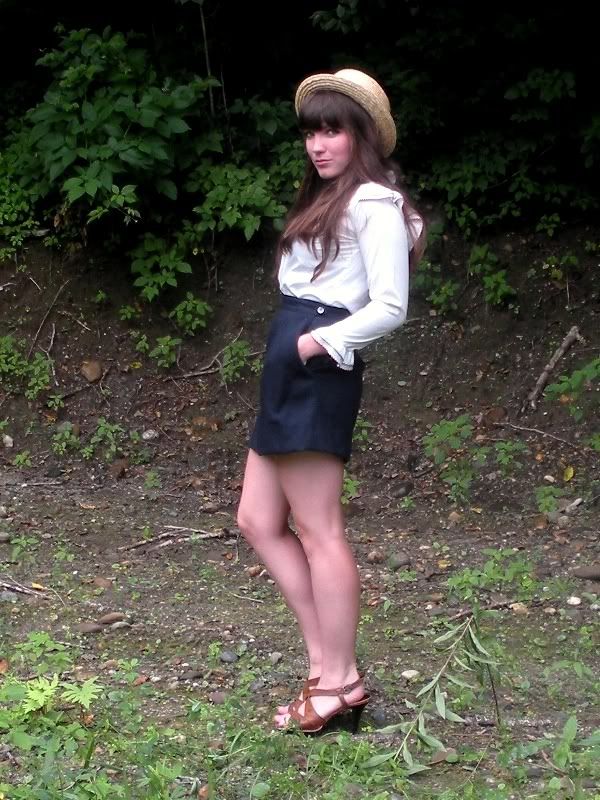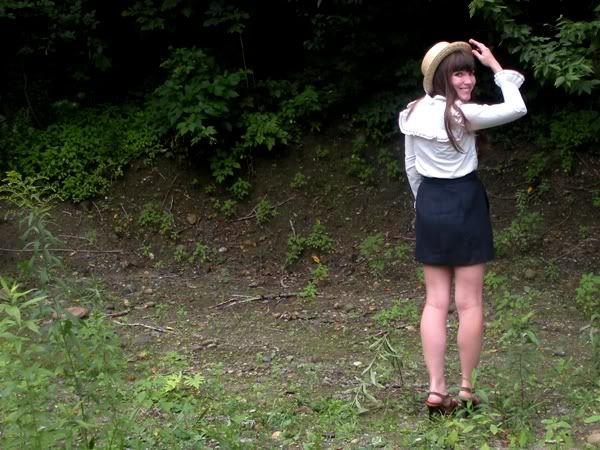 (shirt: vintage; skirt: thrifted; hat: uo; shoes: kohl's)
Last night, after laundry, I was feeling particularly melancholy for some reason. Can't say why, sometimes it just happens (Wednesdayitis?). Anyway, I had some lasagne and a couple glasses of wine and sat down to type out a few more pages of my screenplay for the first time in ... can it be months? And then K and I sat out on the stoop and basked in the dull glow of our little streetlamp for a while, and it was nice.
Tonight we might go hear some free music if it doesn't rain, but I kind of just want to be lazy at home (and eat a creemee). In the summertime I feel so much more of a need to cram my days full of excitement, probably because the days are long and warm and staying indoors seems like such a lame thing to do. We'll see.