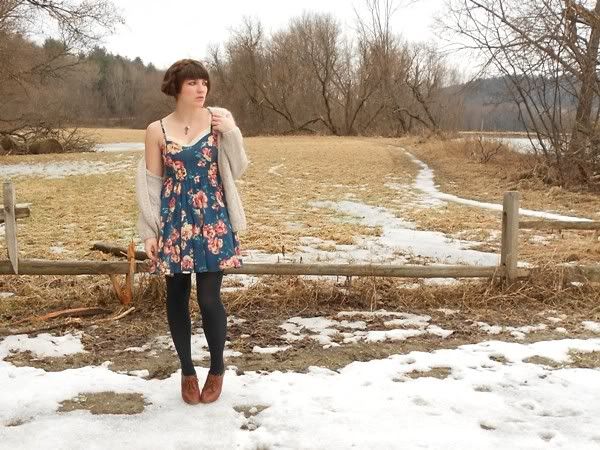 I had a completely different getup planned for today, but it felt like a hazy romantic sort of morning. Sure enough, not long after I took these photos it started snowing--big, fluffy flakes like we've hardly seen all winter. We'll see if it sticks around. I'm just glad I have the weekend to huddle inside and catch up on Downton Abbey and do some hemming and Oscar-watching.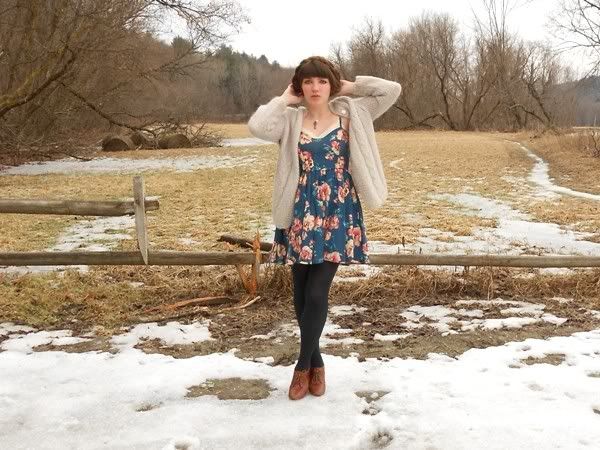 (dress: Modcloth; tights/necklace: gift; sweater: stolen from cedar chest; shoes: seychelles; slip: uo)
I love this dress, madly. It was my first Modcloth purchase, and maybe my favorite. I think the print is perfection for spring, but the cool florals work equally well for the winter months, which is a fashion blogger's dream! Also, I like my milkmaid braids much better when I make them looser like this... I'll never go back to my old braid ways.
Happy weekend, everyone!