This is a very typical Monday outfit, and a very typical Monday blog post (quick and late).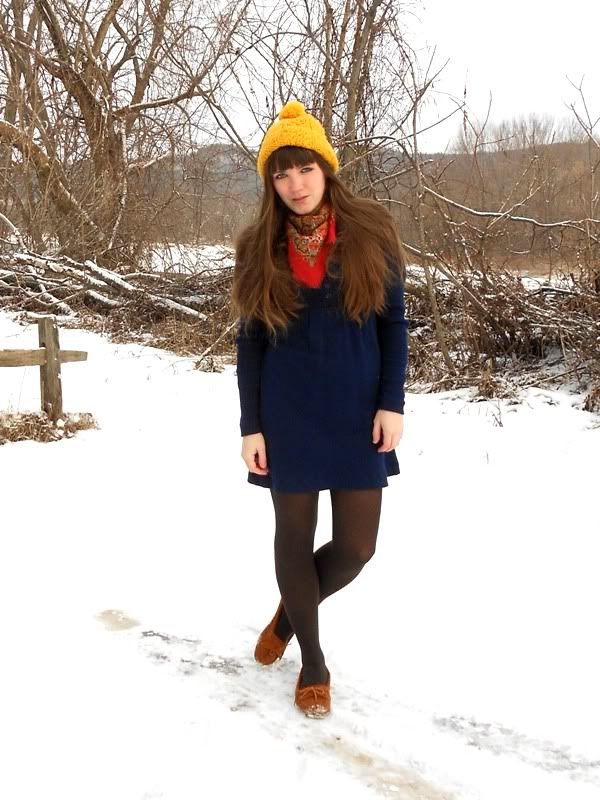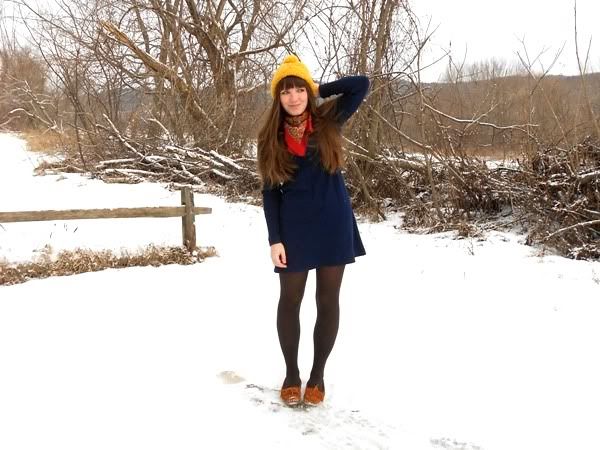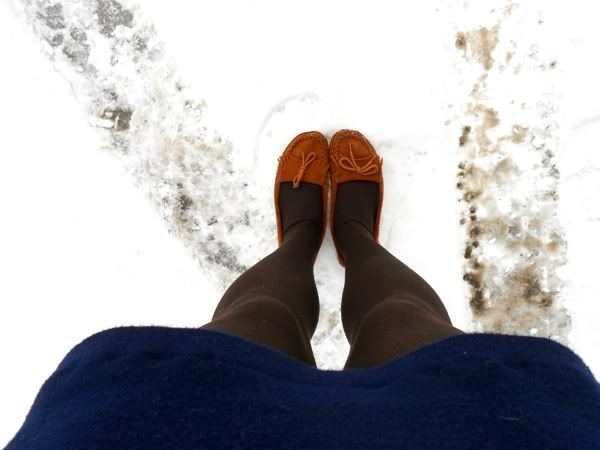 (dress/scarf: thrifted; hat: tjmaxx; shoes: minnetonka)
I had a very relaxing weekend, for the most part. Saturday I went back to my hometown to play a few songs at a fundraiser with my dad and brother... but first we all got dinner at
Claire's
in Hardwick (I got the
polenta
). Here's a glimpse into my afternoon: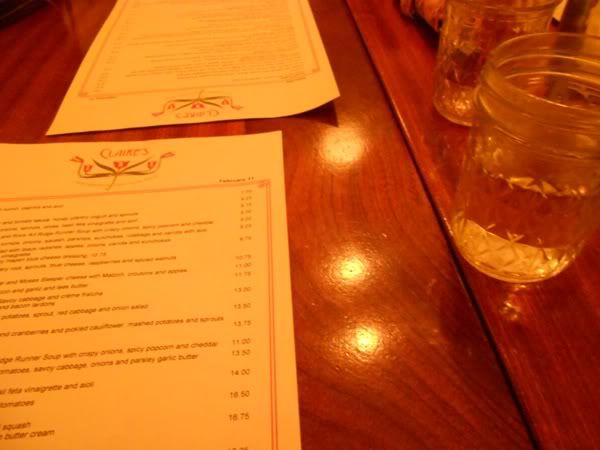 (Only in Vermont would two children in a pony carriage be allowed to take to the main road like that, sans parental supervision...)
On Sunday I literally read the entire day. I did get up a bit later than I would have liked, skipped over to the market for the week's shopping, and then huddled into the couch for the remainder of the day. There wasn't much else to do this weekend--it was unbelievably cold!
Tomorrow is Valentine's Day! Any fun plans? :)