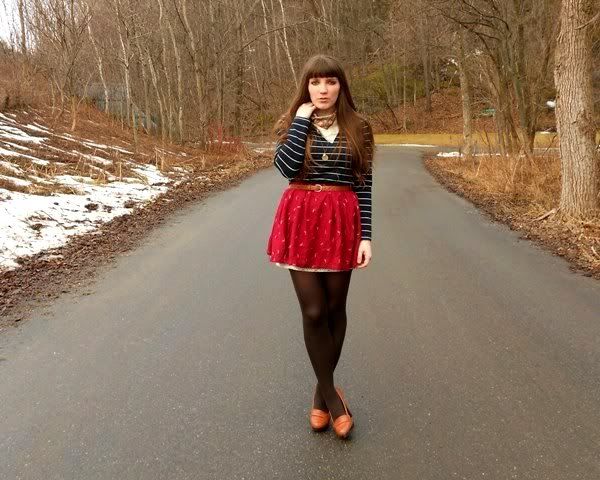 Today, in the U.S. of A., we celebrate our presidents. (I celebrate by going to work, as usual, but I'm not bitter...) So thank you, George, John, Thomas, James, James, John, Andrew, Martin, William, John, James, Zachary, Millard, Franklin, James, Abe, Andrew, Ulysses, Rutherford, James, Chester, Grover, Benjamin, Grover (again), William, Theodore, William, Woodrow, Warren, Calvin, Herbert, Franklin, Harry, Dwight, John, Lyndon, Richard, Gerald, James, Ronald, George, Bill, George, and Barack! (I was very tempted to leave a few of you of the list, but for the sake of naming everyone I decided to include you... you know who you are.) The making of this list made me realize how completely hopeless I am at U.S. History. I am rather ashamed to admit that I have never heard of half these people, but whatever, remembering names and fact/figures was never my forte. (When my friend Steph and I visited my friend Catherine in D.C. we were trying to make a reverse list of all of the presidents while we walked around the National Mall, and I must admit that my contributions were slim after a couple of decades.) Basically the only way that any sort of historical facts stick in my head is if I watch a biopic that makes the person seem interesting. Whoops. Anyway, Happy President's Day! This outfit is sort of an accidental homage to the flag--I didn't plan it, but we've got stripes and shades of red, white and blue, so I'm calling it patriotism.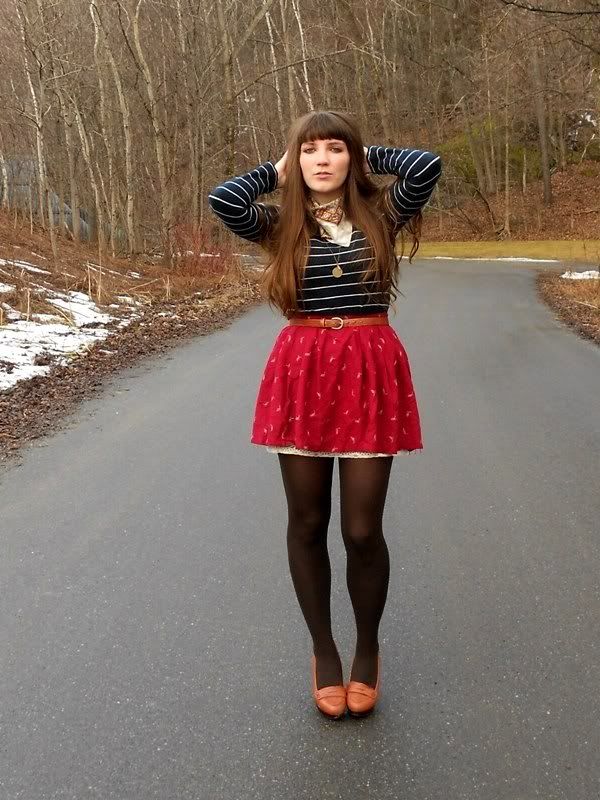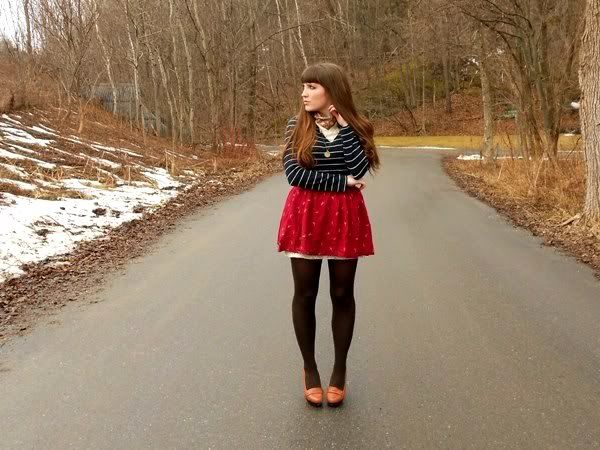 (shirt/skirt/belt/scarf: thrifted; necklace/slip: urban outfitters; shoes: lulu*s)
I had a pretty good weekend, which went by too fast, as usual. On Saturday I did myself proud by finally taking myself on an "Artist's date"--first to see "The Artist" (which I thought was appropriate), and then to Goodwill, where I went a little spring-crazy with pastels and floral prints. I enjoyed the movie, and it was a treat to sit in the dark theater by myself in the middle of the afternoon. I'm glad I saw it at the cinema instead of waiting for it to come out on DVD--the effect definitely wouldn't have been the same without the old-movie-house feel. The rest of my weekend was spent being lazy and trying to squeeze in some time with my fellow.
And now, welcome to the week!