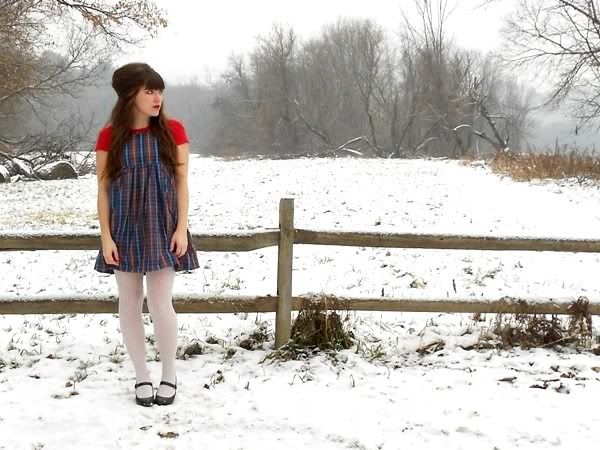 Most of life is so dull that there is nothing to be said about it, and the books and talk that would describe it as interesting are obliged to exaggerate, in the hope of justifying their own existence.
-A Passage to India-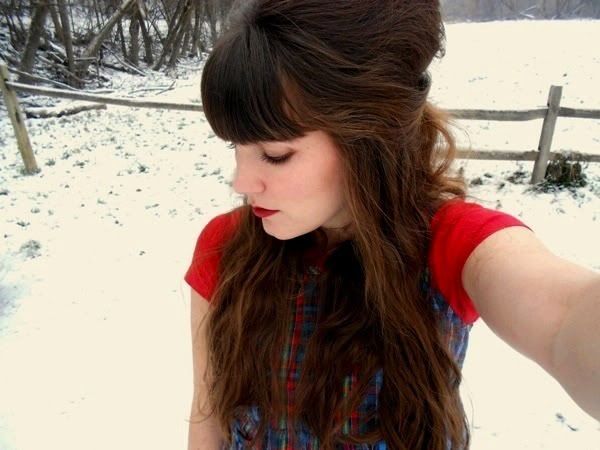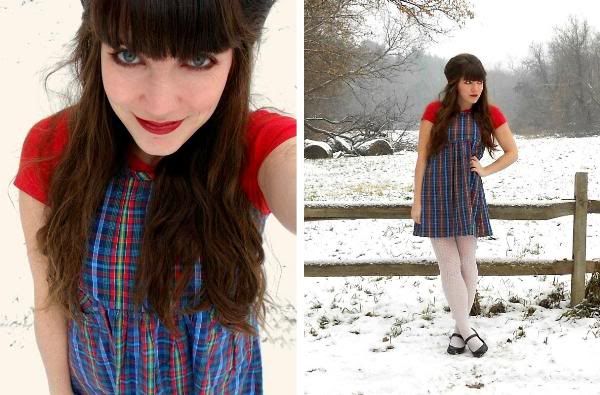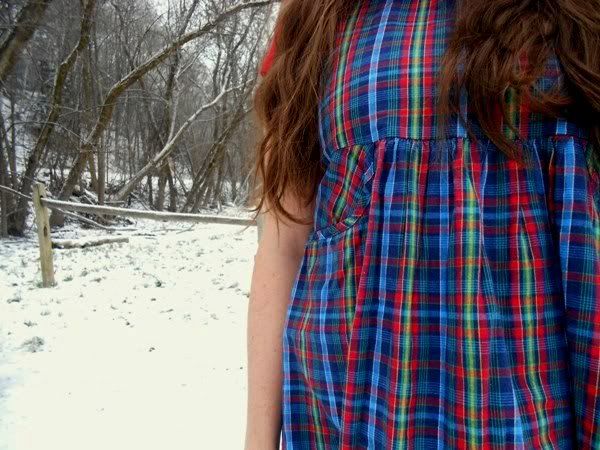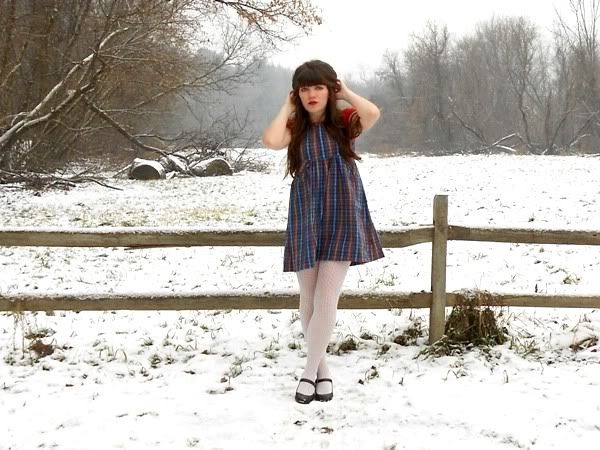 (jumper: thrifted; shirt: old navy; tights: ralph lauren; shoes: payless)
I bought this jumper at Goodwill and hemmed it to a reasonably charming length. I tried to make it look a little bit less juvenile with the very grown-up combination of lipstick/bouffant... not sure if that was success (not sure I care, The rest of my life has been so dull lately there is nothing much to be said about it. I find the (above) quote quite relevant, since so often I have nothing of note to say to the world, which makes for rather rambly style blogging. I often feel that so much of the lifestyle blogosphere has to be prone to exaggeration, in the same way most people naturally recount events that have transpired in their lives (to make them funnier, or more tragic, or more transcendent). I don't necessarily have a problem with this--I think it encourages us to exaggerate our real lives, which usually = more fun and excitement, which in turn = positive. Anyway, it just struck a chord when I was reading last night, since I've been at a bit of a loss about what to write all week.
Tonight K and I are going Christmas shopping and I'm pretty excited, even though I really haven't the slightest clue what I'll be buying. (To be honest, I'm most excited about the eggnog latte I intend to consume.) I love the lights on Church Street at this time of year, and the buskers playing holiday classics while we windowshop. Silver bells, silver bells...