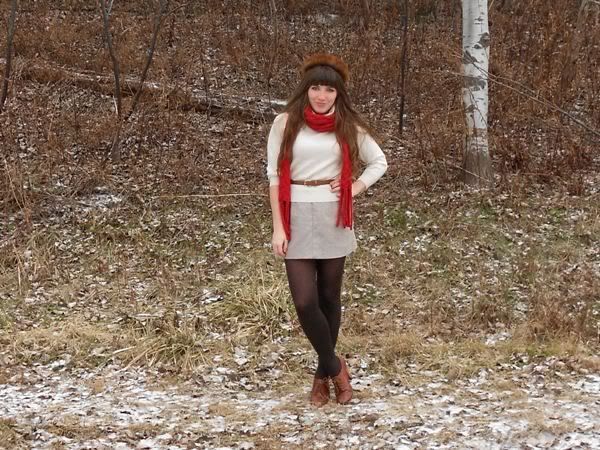 I love this scarf. It's big and red and cozy and adds a splash of post-Christmas joy to any outfit :) The rest of this getup is eggnog-inspired, so I've got sartorial holiday cheer to spare.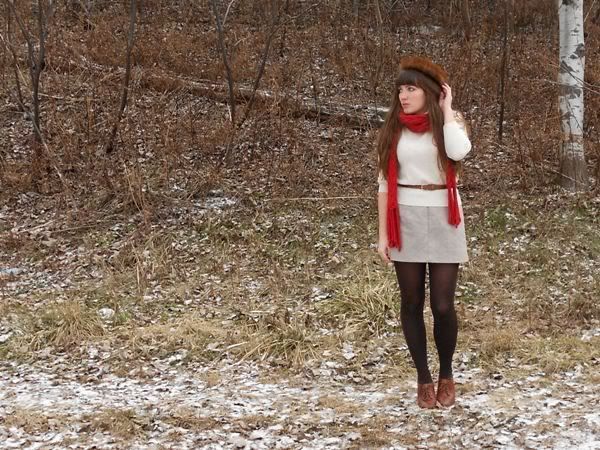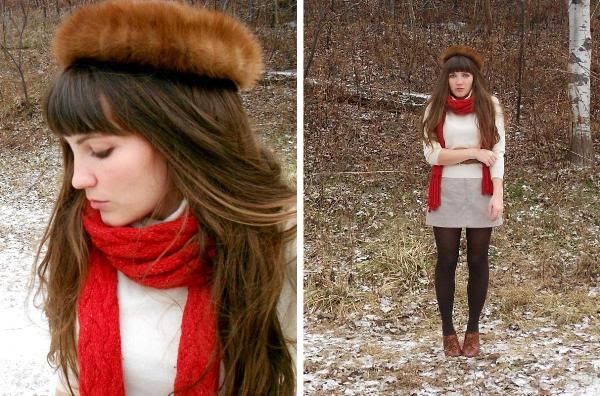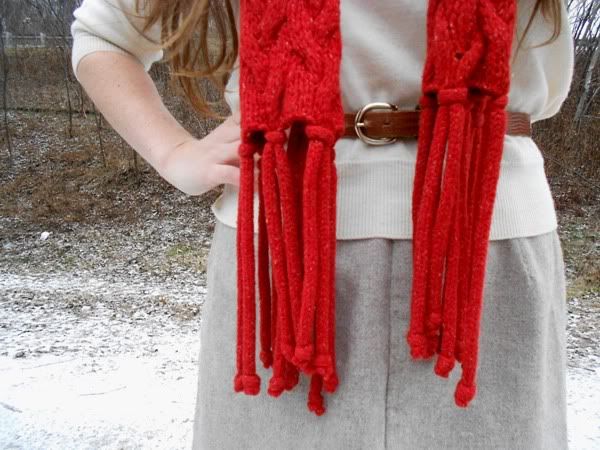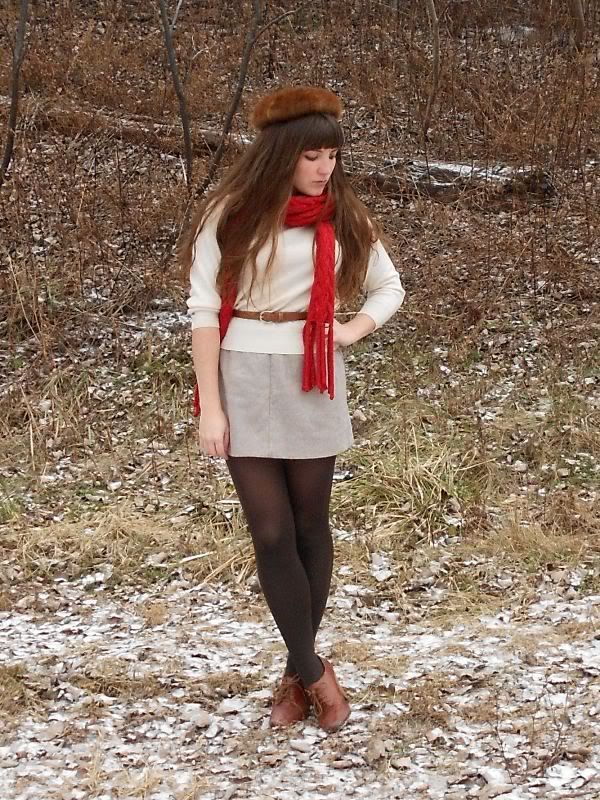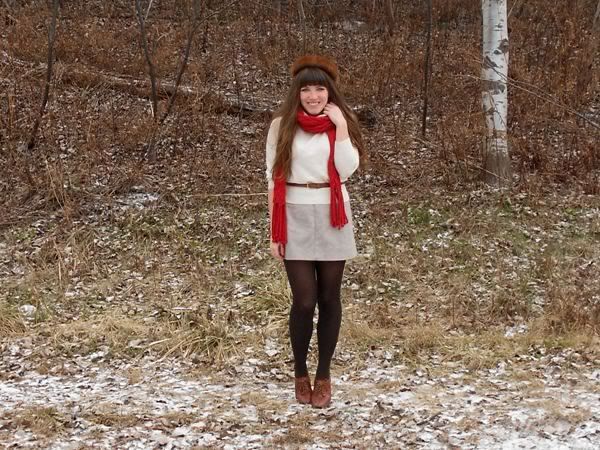 (skirt/hat: vintage; sweater: thrifted land's end; scarf: tjmaxx; shoes: seychelles)
As you can probably tell, these photos were taken last week, at the height of holiday craziness (and before the snow). I wore this getup into Montpelier for a Mexican (food) birthday celebration for a ladyfriend who will soon be busting out of town. Tonight, more party! I feel like I'm never going to recover from being exhausted, but it's worth it to spend so much quality time with the lovelies in my life! I'm hoping that with the new year will come a much more structured routine (read: time to go to the gym and write), more hours of sleep (and maybe many a bubble bath), and more time/energy to keep up with blog commenting--I apologize for my absence of late, it's been way too wild around here to worry about what is going on in cyberspace, but I miss being involved and I'll be back in the game as soon as I can!