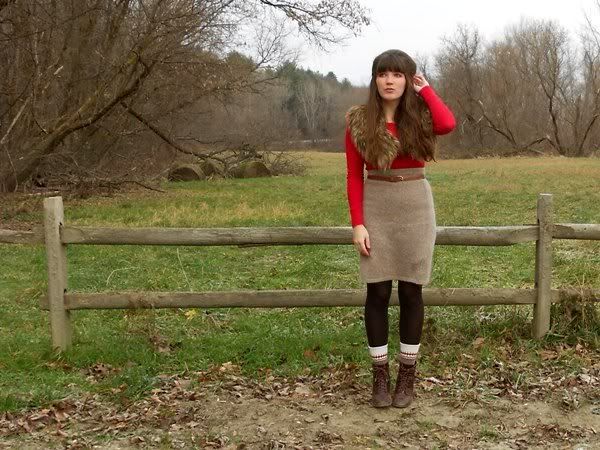 It's Friday, Friday, Friday! So glad. This week has draaaaaaaaaaaaaaaagged it's ass. Today was a pretty good day, though--we had a holiday party at work with yummy chili and presents, and then I spent part of the afternoon making paper snowflakes :)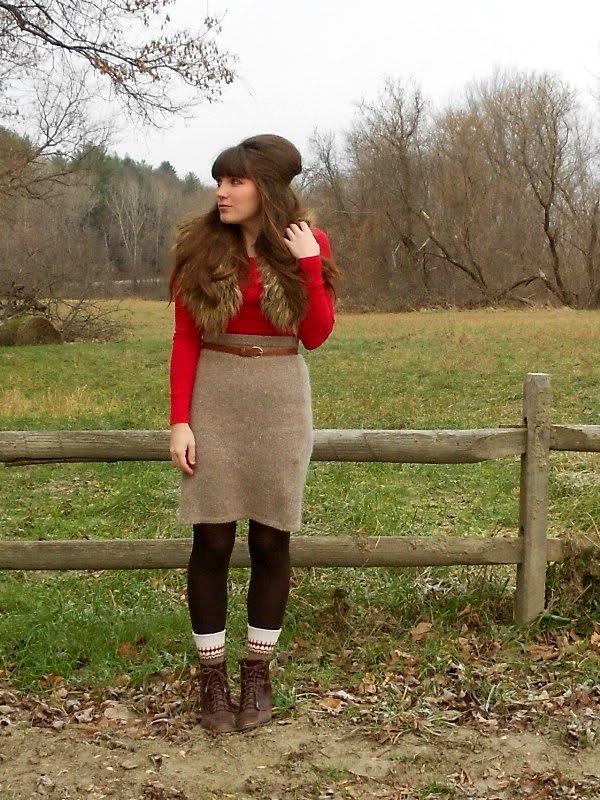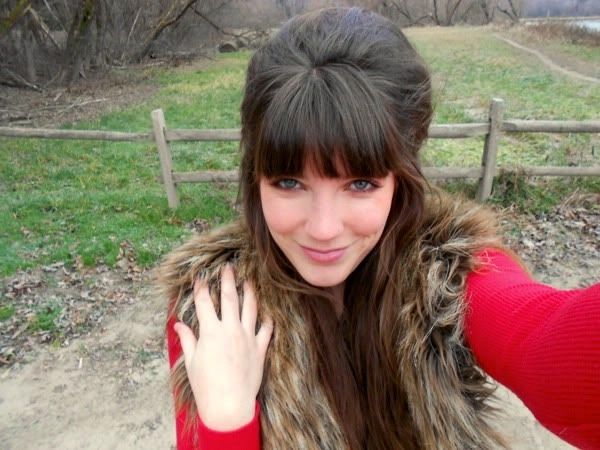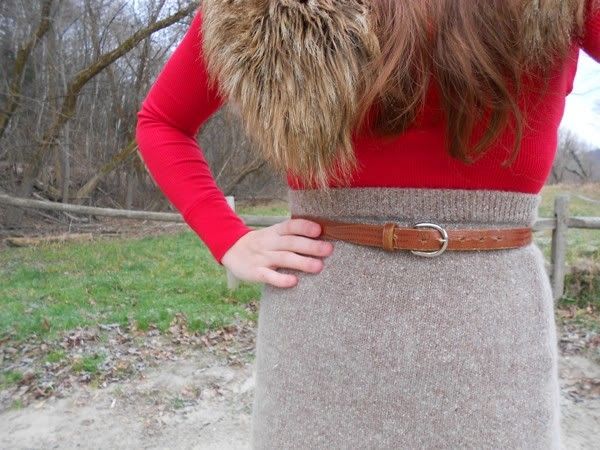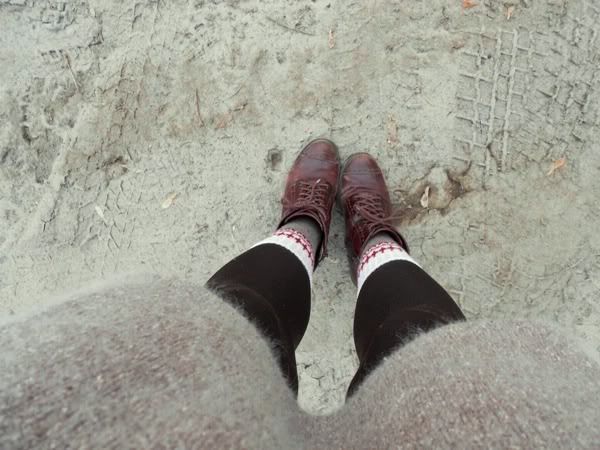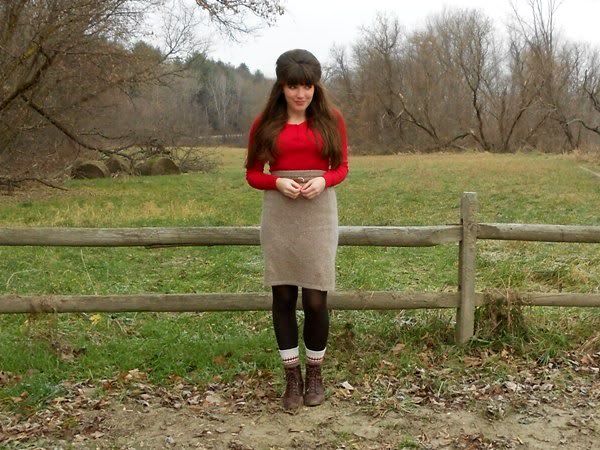 (skirt: thrifted; shirt: tjmaxx; faux fur: h&m; boots: seychelles)
Also, I should have worn red lipstick with this outfit. But I was in a hurry.
Tonight I'm meeting up with the girls for the First Friday Art Walk in Burlington--should be a blast! It's going to be a really great, Christmas-y weekend, with lots of shopping (probably some Starbucks), Christmas tree-chopping, and maybe even a sleigh ride (!!???!)
Have fun kicking off your holidays, everyone!