So, it finally snowed again, and I think this time it's here to stay (if the cold air is any indication). Also, my photo spot is free of intruders once again. All is right in the world, it seems.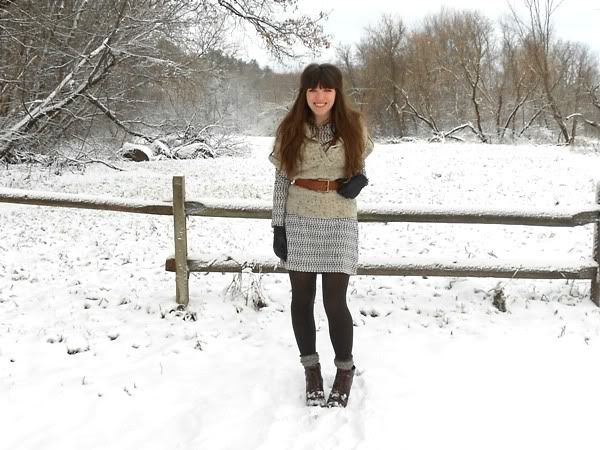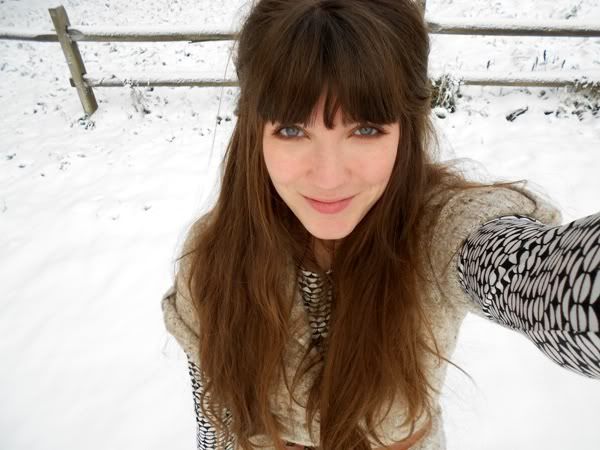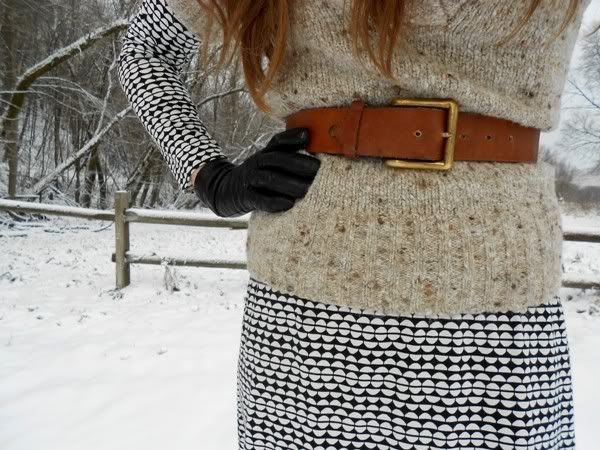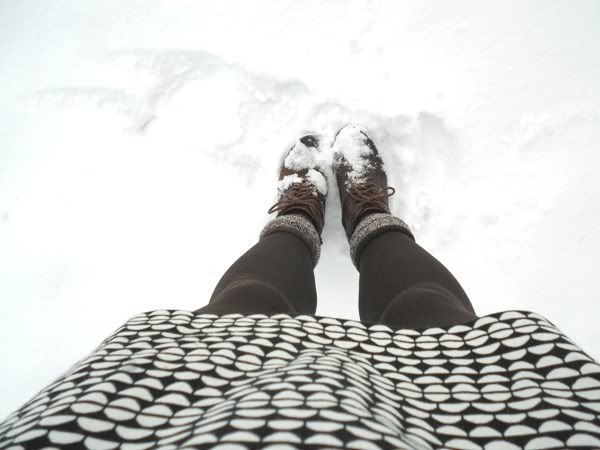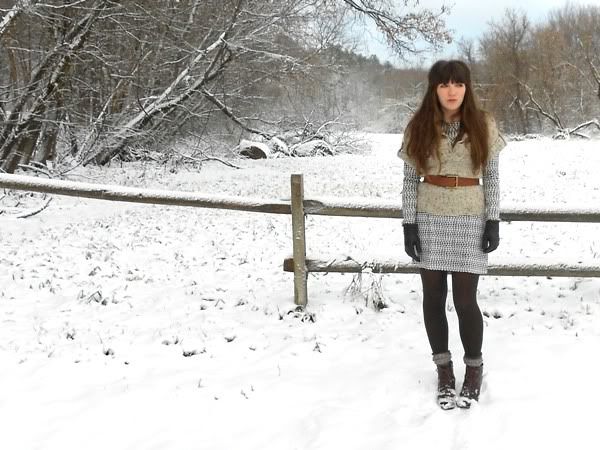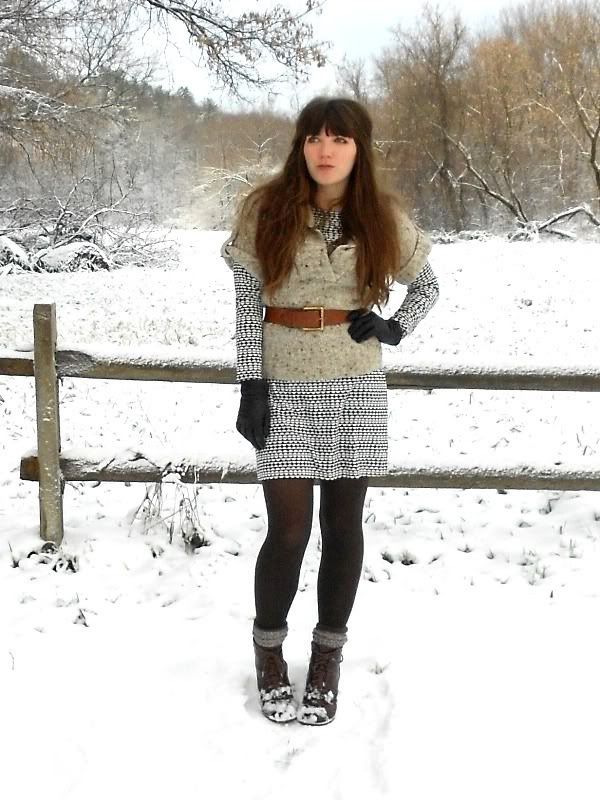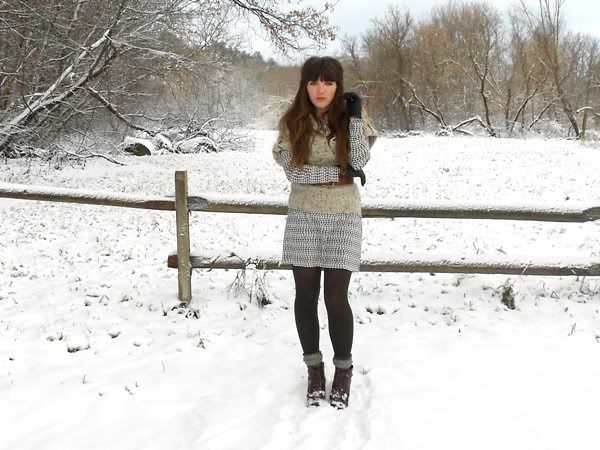 (dress: banana republic, gift; sweater: tjmaxx; belt: thrifted; boots: seychelles; gloves: gift)
My dear friend sent me this dress (thanks, Bonnie!) and I think it's fabulous. The print has a tribal-meets-chic-meets-sixties vibe, and I love it paired with brown. I also love that since starting this blog my friends sent me their sartorial cast-offs :) I am always standing by to remix!
Last night's meeting of Art Club was everything that I expected it to be. Mostly we just drank wine and ended up getting really fired up about politics, but art and politics have a historically important/difficult relationship, no? I mean, I honestly cannot believe this came out of our country:
This is why I can't bear to watch the news anymore. Not that I watch Fox News anyway, but it's incredibly painful for me to imagine that this is the world I live in. No apologies today for getting political on the blog... I'm too riled up.
Tomorrow is Friday, yay!! It's our last full weekend together before K leaves for the west coast for the rest of 2011 (and then some), so we're going to fill it up with good times. For starters, tomorrow night we're going to see a local production of
White Christmas
! My holiday spirit seems to have dropped off in recent days (I'm not as excited about Christmas songs on the radio, etc.), so hopefully this weekend can jumpstart my merriment.