Today I wanted to be cozy, and nothing is cozier than plaid. But I also have big date night plans tonight so I also wanted to easily transition to a more classic look--if I lose the plaid shirt and swap out the shoes, voilà! Simple LBD style.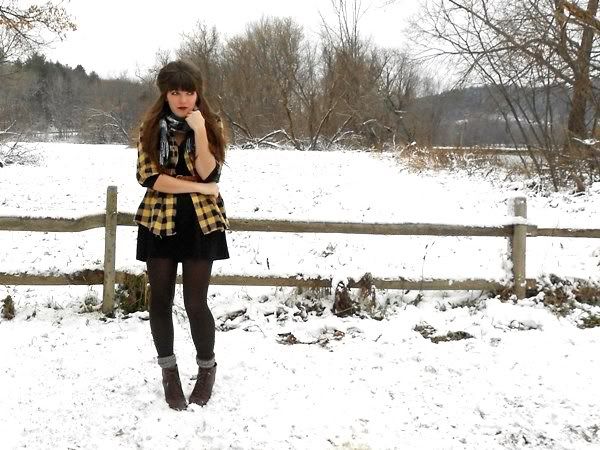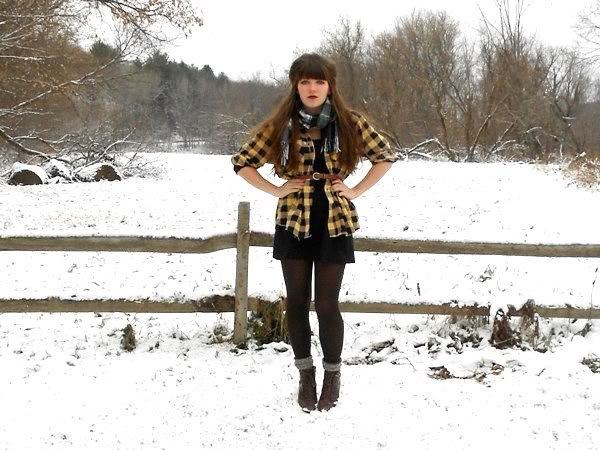 (dress: tjmaxx; scarf/shirt/belt: thrifted; boots: seychelles)
I don't have much else to say at this point, except that I'm really excited for my fun-filled weekend! I'm definitely going to have myself a merry little eggnog latte, do some shopping, maybe even bake some cookies (it's that time of year when my college girlfriends and I exchange cookies and books--best tradition ever)! Or that might happen next weekend. Or both. Anything could happen! It's craaaaaazy!
Boy, I need a weekend.
Have a great one!