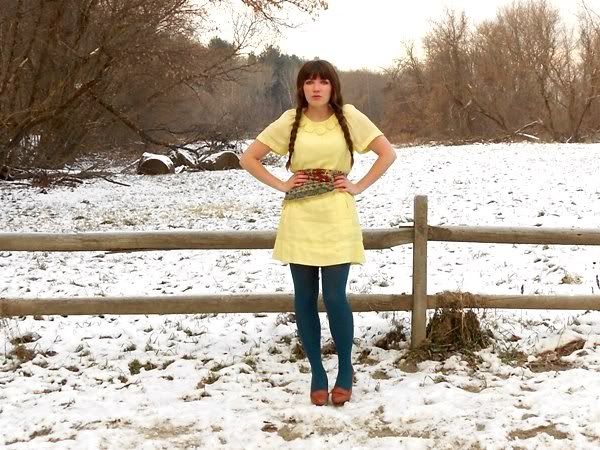 This is really a springtime dress, but I got it at Goodwill a few months ago and it jumps out at me every time I rummage through my closet (probably because it's chartreuse--did you know that chartreuse is the easiest color to spot from a distance?), so I decided to attempt a winterization and wound up with a sort of gypsy-sixties medley. I'm not going to lie--it felt weird to wear so many bright colors all at once. I used to go crazy with color all the time but I feel like I've become more sartorially subdued in the past year. Maybe this is my way of subconciously trying to counteract the fact that I'm 26 and I still dress like I'm 16 most of the time...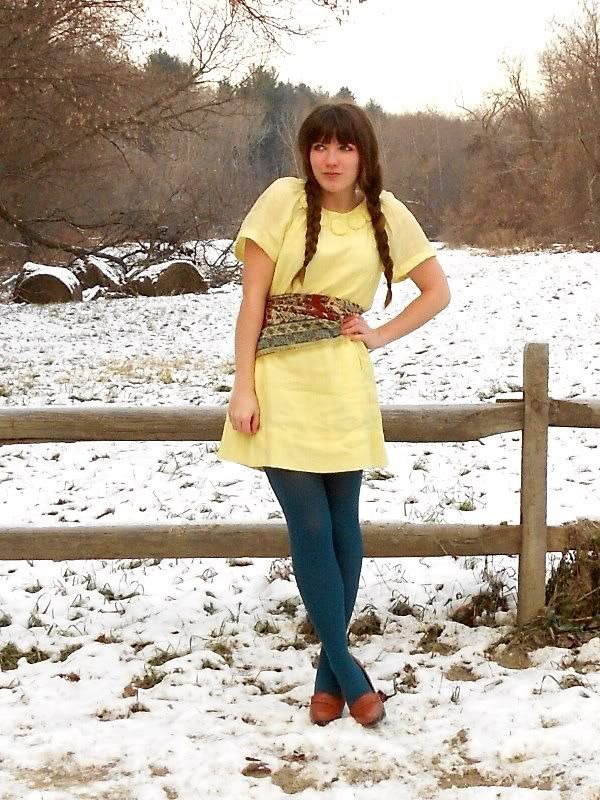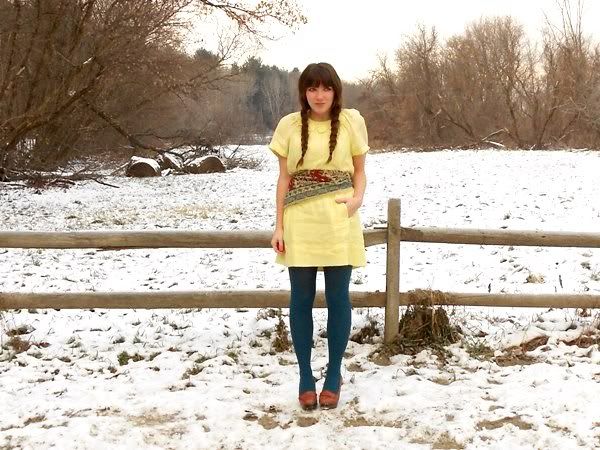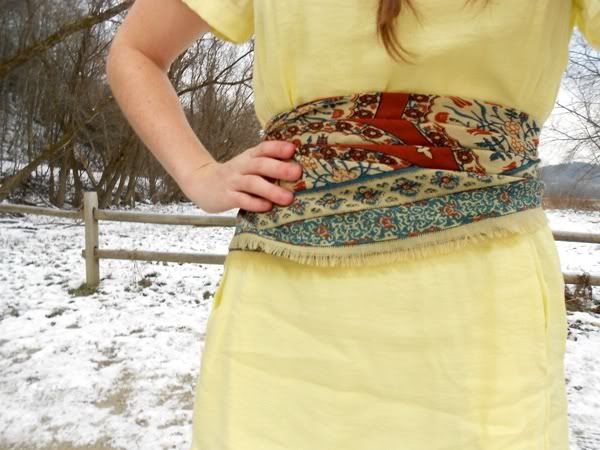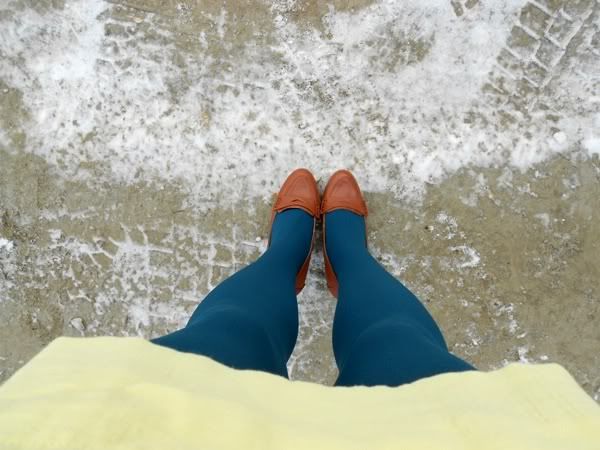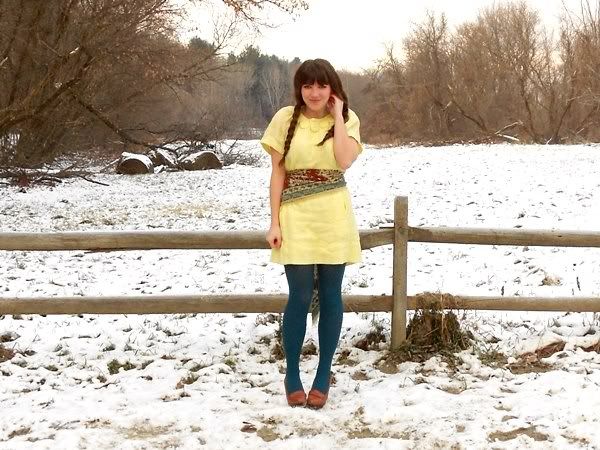 (dress/scarf: thrifted; tights: hue; shoes: lulu*s)
So, I didn't go to the gym last night. But I did get groceries and do the dishes and make chili and write a bit and watch several episodes of
The League
... so that's a lot. And tonight I'll go to the gym, I promise. Being good is
so hard
around the holidays. Not only are there Christmas cookies to eat and eggnog to drink, but it's just such a damn BUSY time of year. It's hard to find time and still maintain some semblance of sanity. After this weekend, it's Christmas! Craziness. Actually that kind of freaks me out... I thought I had so much more time... blargh.