It's raining today. What the heck is that about? Weather like this takes me back to the bus trip I took across Ireland in December of 2006. An adventure like that is starting to look mighty good right about now--lately I've been craving dark pubs, thick stout, long rides through foreign countrysides, and lively music in the night.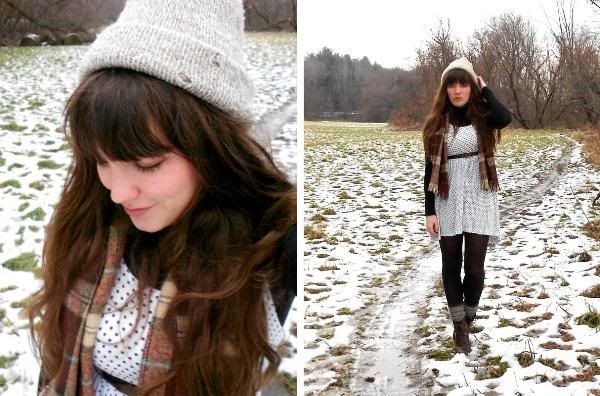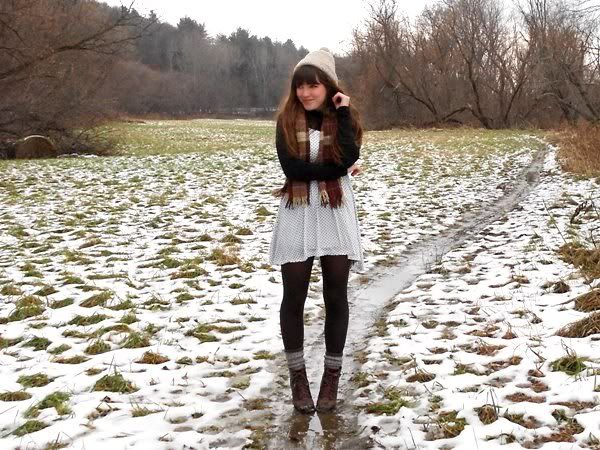 (turtleneck dress: american apparel; polka dot dress: forever 21; scarf: thrifted; boots: seychelles; hat/socks: stolen from mom)
Tonight is Christmas Eve for K and me, and I took the day off tomorrow in true holiday fashion. We did some serious shopping last night, hitting Church Street and then working our way through the outskirts of the city.
It was a lovely evening :)
Oh, and I miiiiiiiiiiiiiiiight have bought myself a pair of super-sparkly glitter heels at the mall. Because I like shiny things.