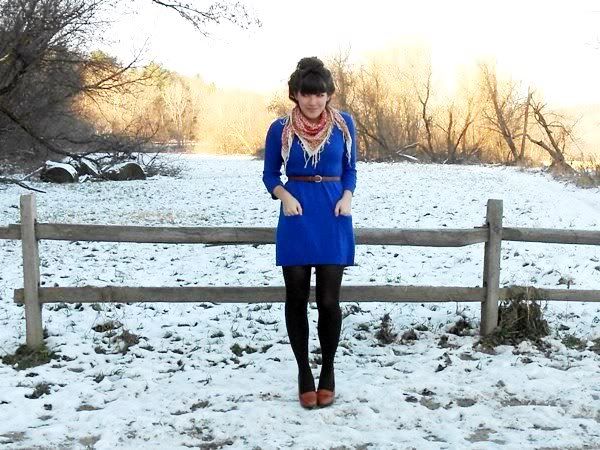 I've been super lazy when it comes to dressing lately. It's cold and dark in the mornings and I am a bum. I had just about the laziest weekend of all time, after my Friday night, which I tried to cram too full (dinner, play, party) and ended up wasting all of my energy for the next couple of days. Anyway, I suppose that I'm back in the game today--not-so-eagerly anticipating all that I have to do this evening, since I put it off all weekend (gym, dishes, groceries, dinner), but up and at 'em all the same.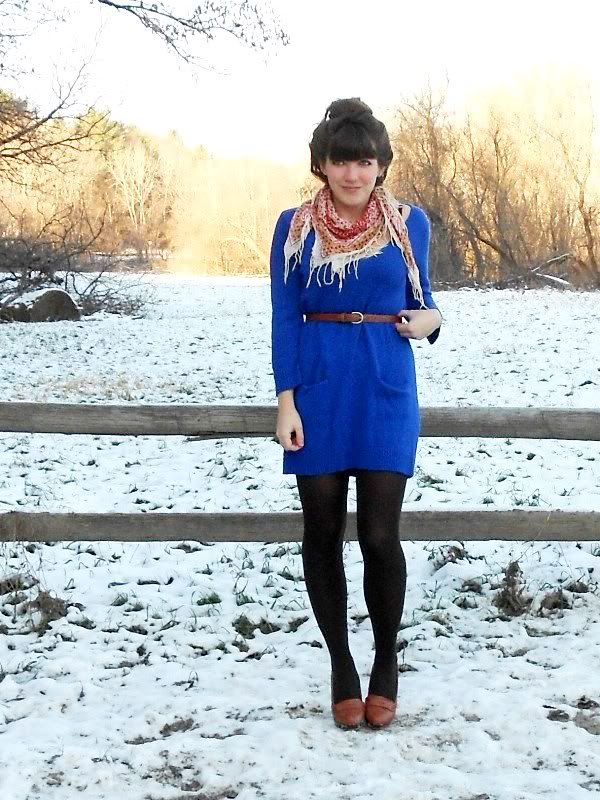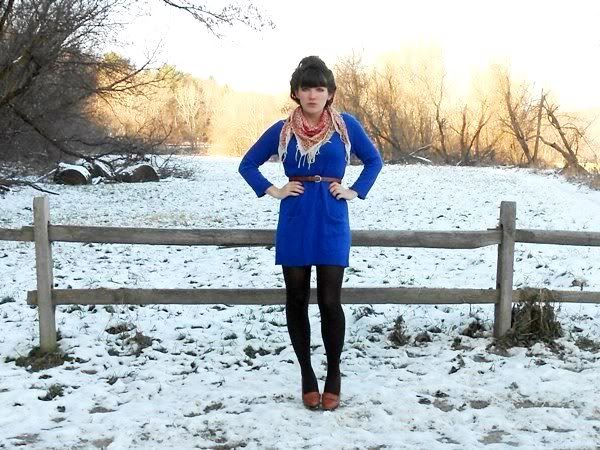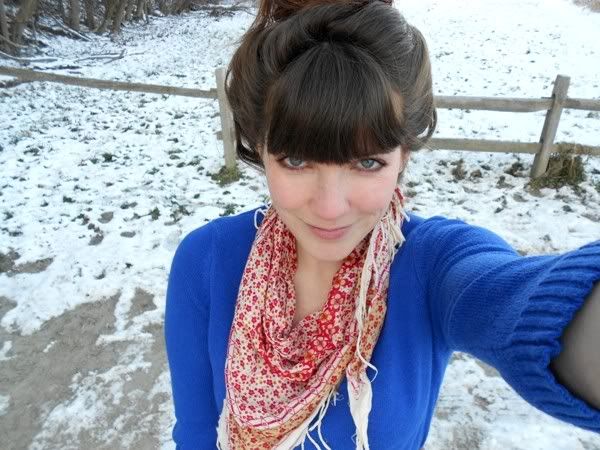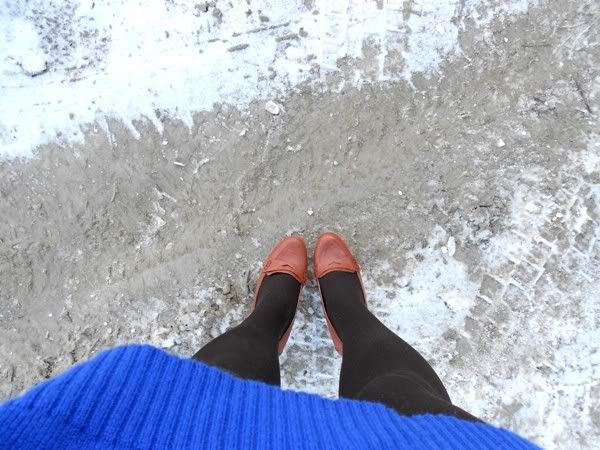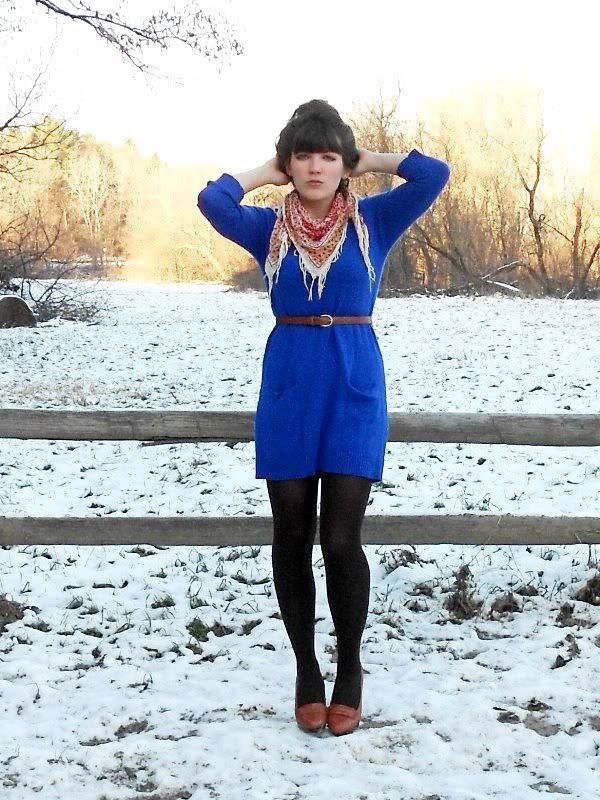 (sweaterdress/belt: thrifted; scarf: f21; shoes: lulu*s)
This week is going to be a busy one. K leaves early on Saturday morning, so we're doing some shopping together on Wednesday evening and having "our" Christmas on Friday night. I am also supposed to bake some cookies for work (I might just make some macaroons so I don't have to worry about using gluten-free flour again...). Ohhhh the holidays...