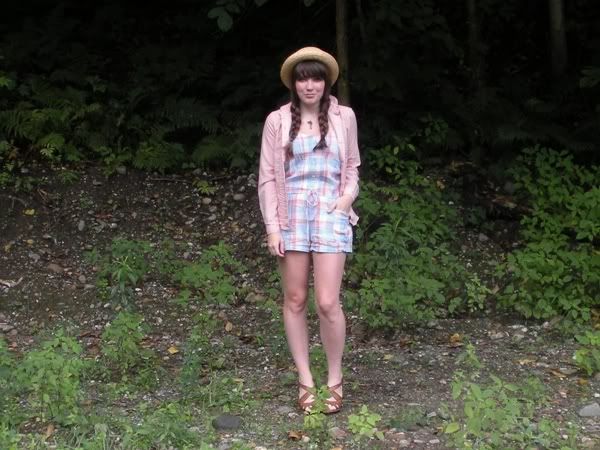 Whoops, sorry for my absence of late! I have had a horrendously hard time getting out of bed in the morning, which barely leaves me enough time to dress myself, let alone take photos of the final product. I was going to wear something altogether different today but at the last minute reminded myself that I only have so many more warm-weather weeks to go and threw on this fun little romper for the full summer-day effect. It makes me want to have a picnic. Unfortunately, I am not having a picnic. Unless eating an apple at my desk counts... (it doesn't).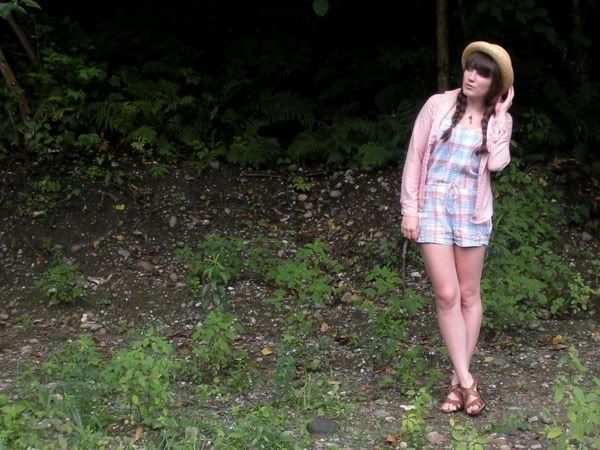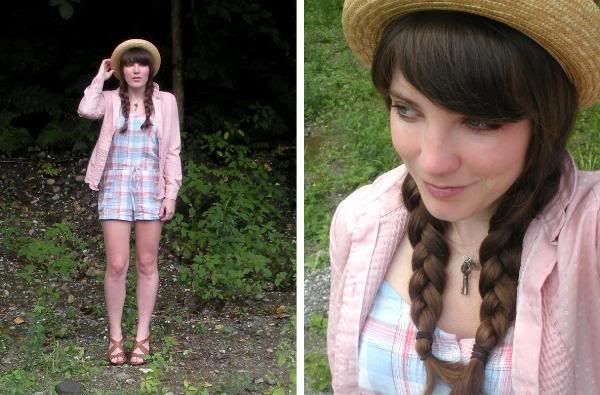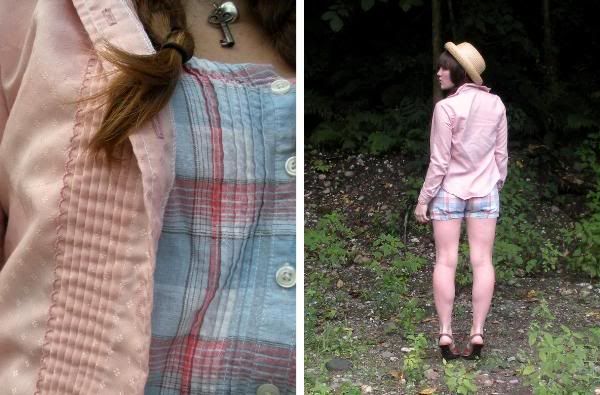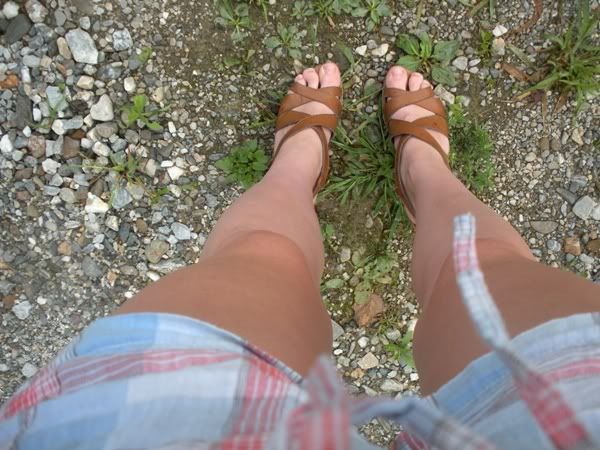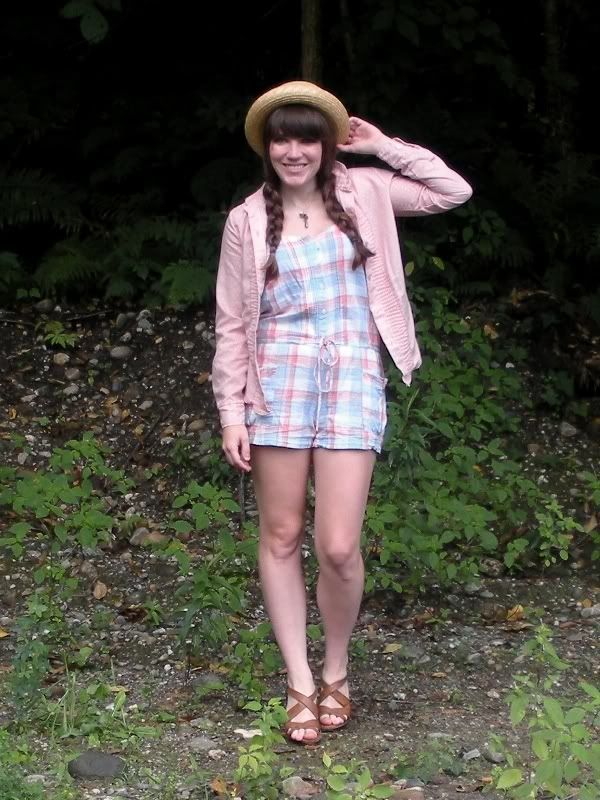 (romper: old navy; hat/blouse: thrifted; shoes: kohl's; necklace: gift from k)
I have had such a wallow-y week and I am incredibly ready for it to be over. Tonight I will be watching Project Runway and eating. And drinking. And then tomorrow night K and I are FINALLY going to the drive-in (I'm documenting it here so he can't back out at the last minute--you hear me, K??) This weekend he has to study for a final, and now that I'm out of my funk I think I'm ready to buckle down and spend the weekend exercising my creative muscle (my brain). If I could finish the first draft of my screenplay this weekend that would be excellent, especially considering that the last time I sat down to write it I decided that the entire premise needed to be radically redone.
I also want to hit JoAnn's this weekend and maybe pick up some discount fabric for a little project I've had brewing in my mind for the past couple of days. I started a
new blog
that will combine my love of fashion and travel (and will hopefully act as a launching-point for said project). More on that later! In the meantime, I'm glad to be back :)