Friiiiiiiiiiiiiiiiiiiiiiiiiiiiiiiiiiiiiiday!
:)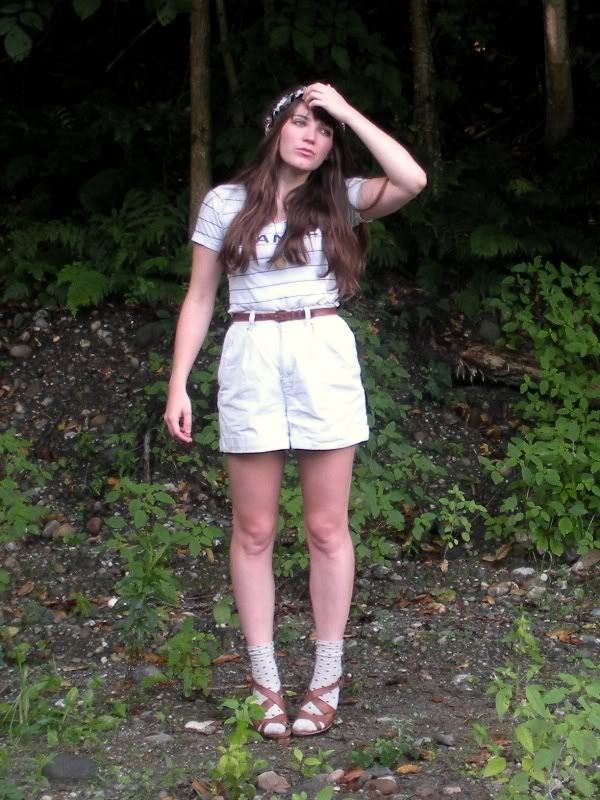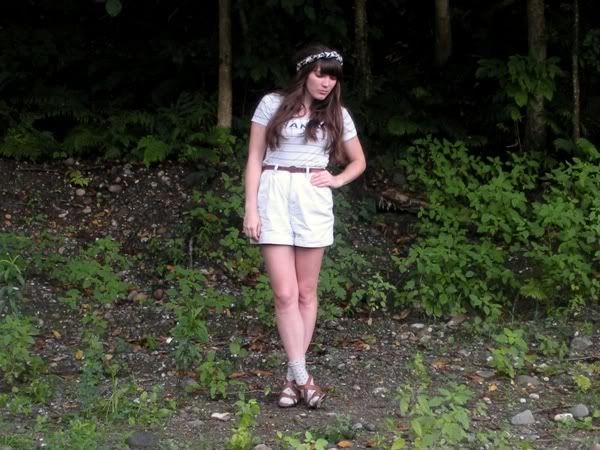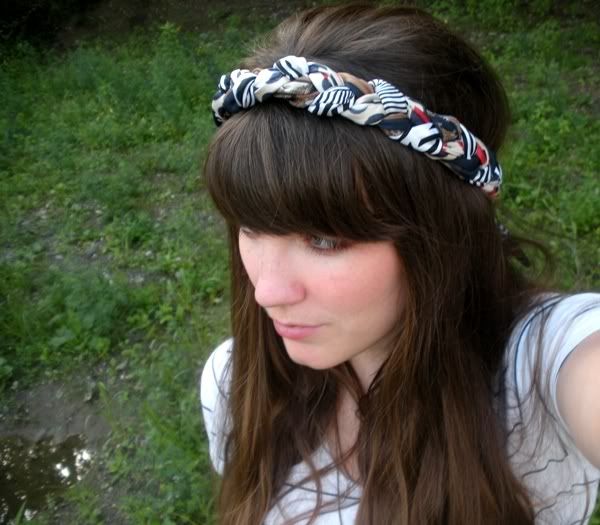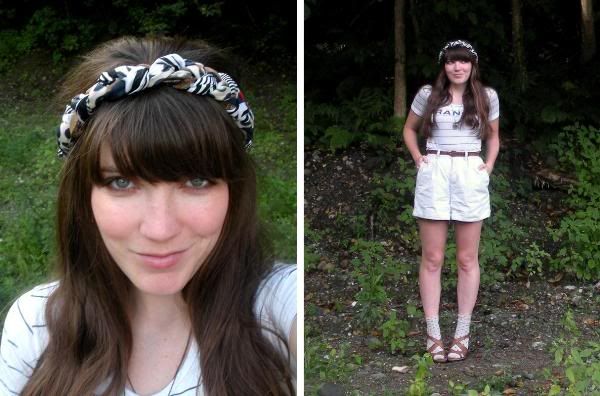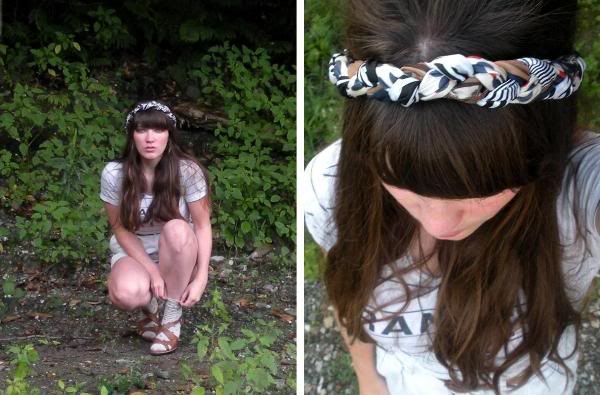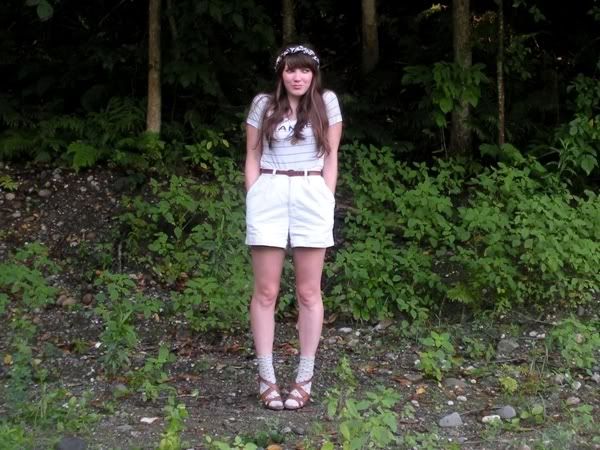 (scarves: various; shirt/necklace: uo; shorts/belt: thrifted; shoes: kohl's)
Positive Thinking: One nice thing about working a 9-5 office job is that I always have the weekends to look forward to. When I was working as a barista there were mornings I would have to get up at 5 am, Friday nights when I'd be cleaning up until 11 PM, holidays when I'd be serving double-time to keep up with all of the shoppers, and my weekends were never really weekends. I usually had Sunday and Monday off, which only corresponded with K's schedule because he also had a weird job (cookie delivery man--haha!). Also, on that note, I miss having loads of "expired" cookie dough always at my disposal. Although that was rather dangerous.
Anyway, I guess what I'm saying is: I know I complain a lot about my desk job, but in reality I do like having a reliable (relatively decent) paycheck, never really having to work overtime or "cover shifts," and not having to rely on tips to bring me to a livable wage (because most people are stingy). I guess what I'm trying to say is that it is easy to lose track of how hard it was to have such a weird work schedule. It didn't really feel like freedom then, it only feels like less of a shackle in retrospect. I guess the major difference is that at the time there was really nowhere to go but up, which felt like a sort of freedom because moving on was always a realistic option--at my current job, almost anything else would be a significant step backwards (at least financially). Just trying to keep everything in perspective.
In other news, I'm actually getting pretty excited for NYFW next month! (I'm not going or anything, but) I'm feeling especially inspired to pay attention to what's going on in the fashion world for some reason. Maybe it was the In Fashion exhibit at Shelburne Museum? Je ne sais quoi. Last year I was kind of "eh whatever" about the whole thing, but I think that may have been because I was trying to deny my true love for pretty clothes :)
Happy weekend, everyone! (Tip your Waiters! ;p)