It feels so weird to be behind on my outfit posting... like I'm lying to you guys! Anyway, this outfit is from yesterday, and I wasn't even going to take photos (because I was behind, so why bother?) but I kind of liked how it came together, even though it was super-casual. As you can see, it was seriously raining: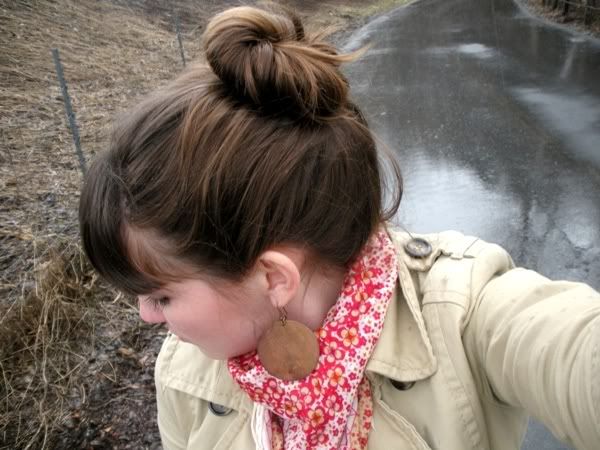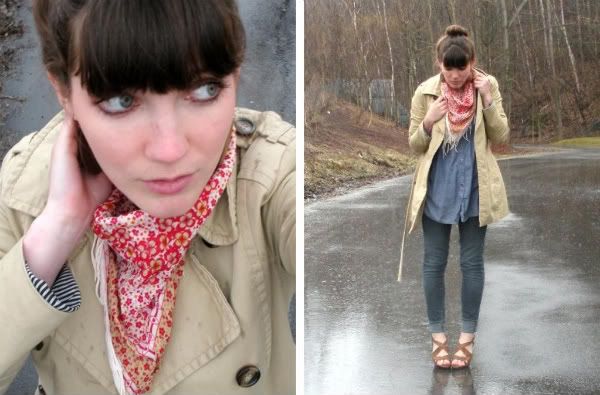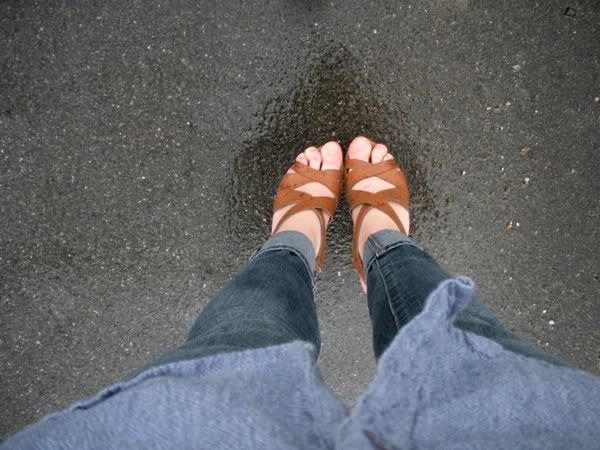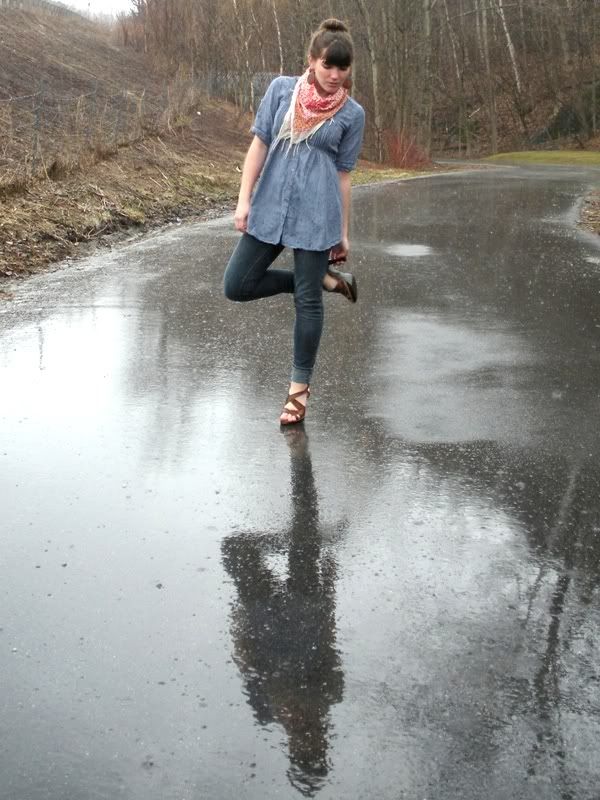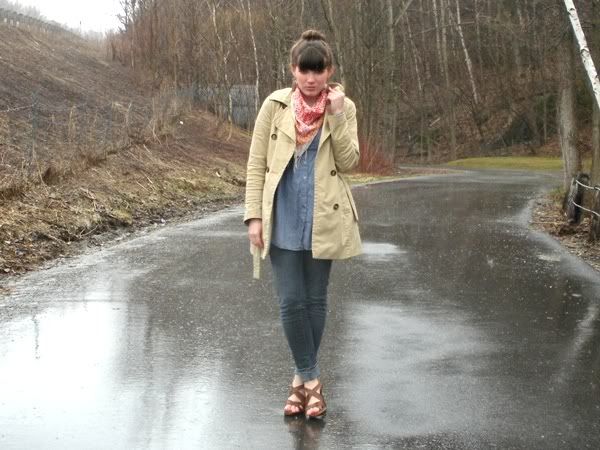 (trench: h&m; chambray tunic: tjmaxx; jeans: pacsun; scarf: f21; shoes: simply vera for kohl's)
Weirdly, the outfit I throw on when I'm feeling the most grubby is one without a single vintage or thrifted element!
Tonight K and I are going to see a local production of Chicago and I am so excited. I love Chicago (even if I've only technically seen the Catherine Zeta-Jones/Renee Zellweger movie version), and it is my dream to see the show on Broadway someday. I'm sure I wouldn't love the movie so much if I had actually seen the real show--the only Broadway musical I've seen on the New York stage was RENT (in high school), and the movie didn't even remotely compare to the thrill of seeing it onstage (I was literally on the edge of my seat). If you recall, one of my resolutions this year was to audition for a musical. Well, this was the musical I intended to audition for, but then... well, let's just say that the auditions fell right after the holidays and I was not about to publicly prance around in a leotard. Excuses, excuses? I don't care. Wasn't happening. Anyway, this is better because I just get to sit back and enjoy the show!!