I've been daydreaming about this outfit for days now (is that weird?), ever since I thrifted this pretty J Crew polka dot blouse and immediately knew I wanted to wear it with my red skirt. Something about this outfit feels very Kate Spade--a simple, girly getup in bold, bright colors, with a twist of sixties prep. After I overdosed on pastels last week, it's not surprise that I'm boomeranging back into brights this week! Also, this Jewelmint necklace is still my favorite thing ever :)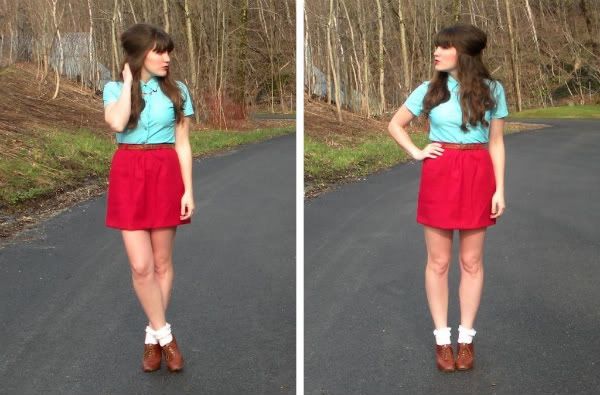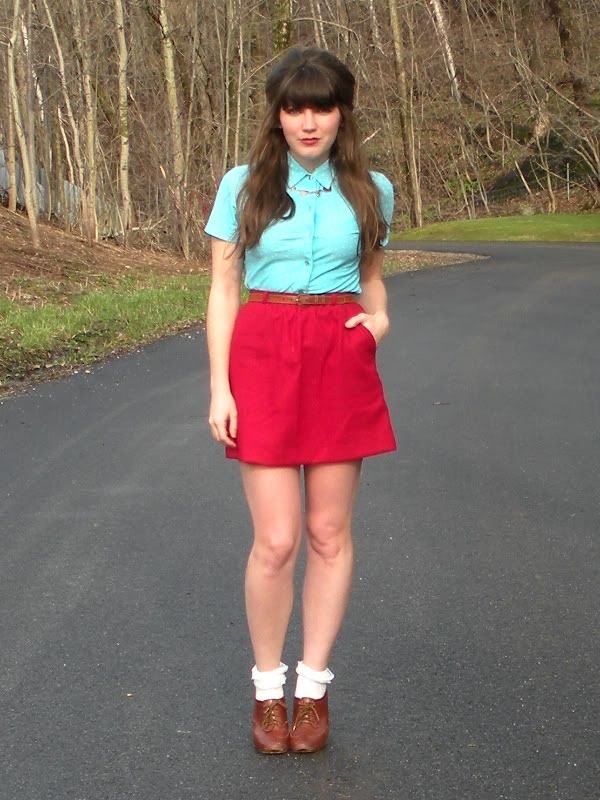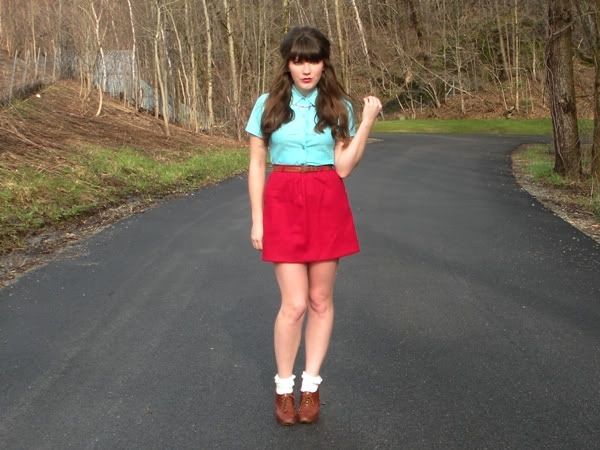 (blouse/skirt: goodwill; socks: uo; shoes: seychelles; necklace: jewelmint)
Last night we had a major storm that took out our power with a crack of lightning and a thunderclap. Luckily we had finished making dinner at that point, so we ate our hot dogs (tofu for her, bratwurst-and-sauerkraut for him) and macaroni-and-cheese (we're both totally broke) while watching lightning bolts streak across the purplish sky. I love thunderstorms, but I'm so grateful that we never get anything worse around here. I don't think that I could live comfortably with the threat of tornadoes and/or hurricanes hanging overhead like a dark cloud.
I haven't been making progress on any of my writing projects (I now officially have a TV pilot, screenplay and novel in the works) for the past week because I've been too busy! Hopefully this weekend I will be able to settle back into my writing routine.
Welcome to all of my new followers (and thanks again to
Meg
for yesterday's feature)!