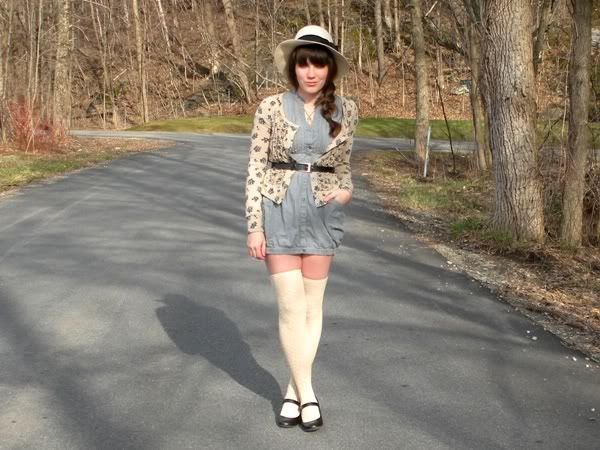 And thus we conclude Easter Week on the blog.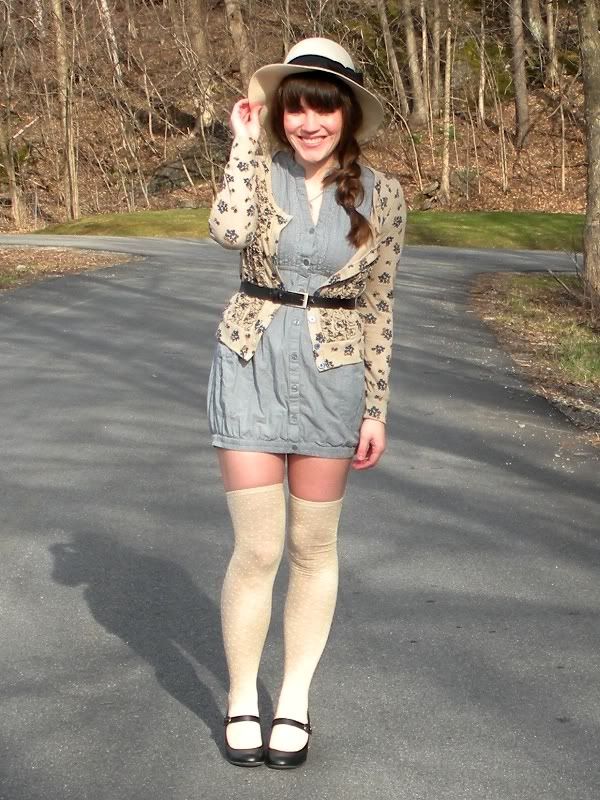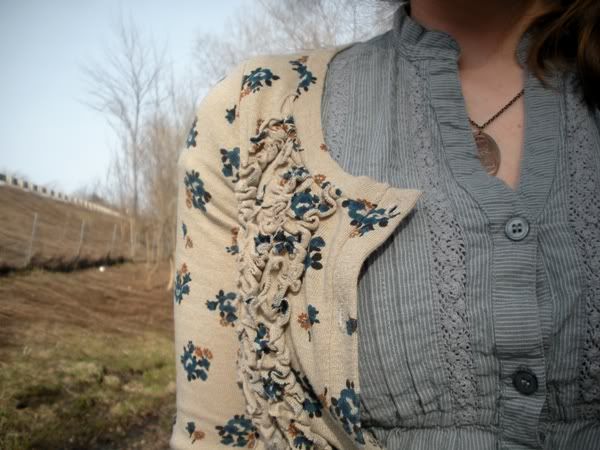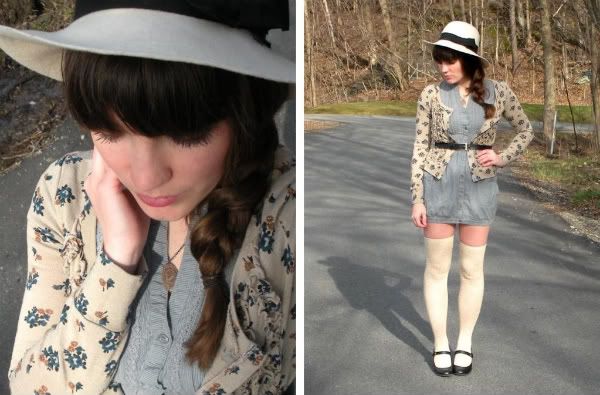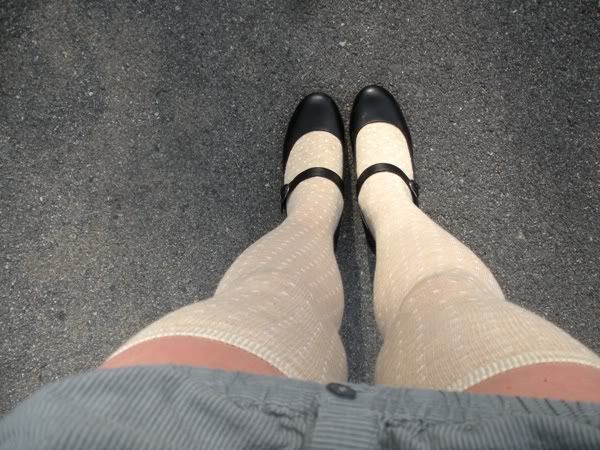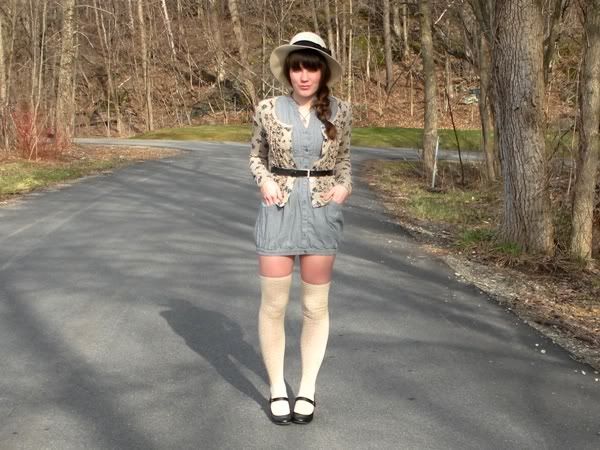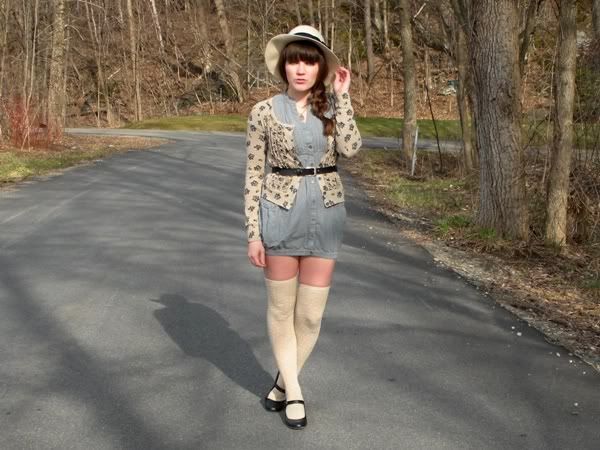 (tunic: plato's closet; cardigan: ruche; hat/belt: thrifted; socks: uo; shoes: payless; necklace: diy)
There were some eggs hidden around my office this morning, so I've spent the day munching through chocolates like an (Easter) bunny. It's no secret that chocolate is my favorite thing about this holiday (I've also been known to enjoy a jellybean or two--or two hundred), but I am looking forward to spending a weekend down in Connecticut with the family. Tomorrow will be dedicated to manual labor (hauling brush and such from our recently-demolished camp on the Pond), which I'm actually looking forward to! I really do enjoy working once and a while, especially since I spend most of every week sitting on my bum in front of a flickering computer screen (ew). (I really do want to be a farmer. Sometimes.) Then of course, the traditional Sunday dinner in Portland (and the potential for lawn games) before the long car ride north. I only wish K could come :( He'll be spending the weekend shut up in his office studying for finals, which is a big bummer.
Anyway, I love this hat. It's not really a bonnet, but it's just as awesome. You know what else is awesome? You guys. Happy Easter!