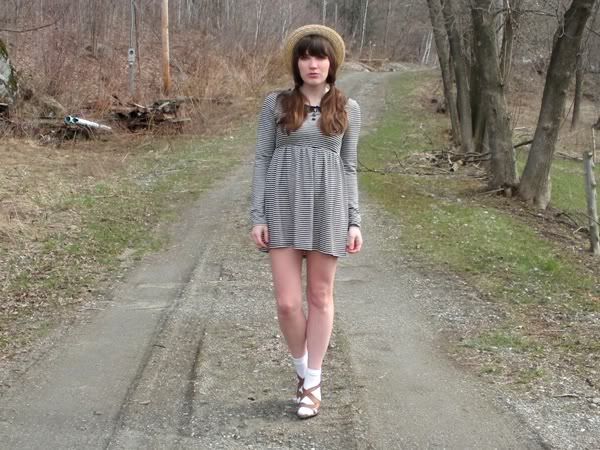 Boo-hoo to Monday. I've been a bit of a wreck today, I'm not going to lie. Firstly, I slept later than planned (shocker) and totally forgot that I was supposed to get my summer tires put on this morning at 8 AM. And then I realized that because I got home around 10 PM last night I wasn't able to go grocery shopping and I didn't really have anything for breakfast. But at least I had this cute little striped dress to hide all of the chocolate Easter bunnies in my belly (I think it will also be my new favorite for chilly summer days).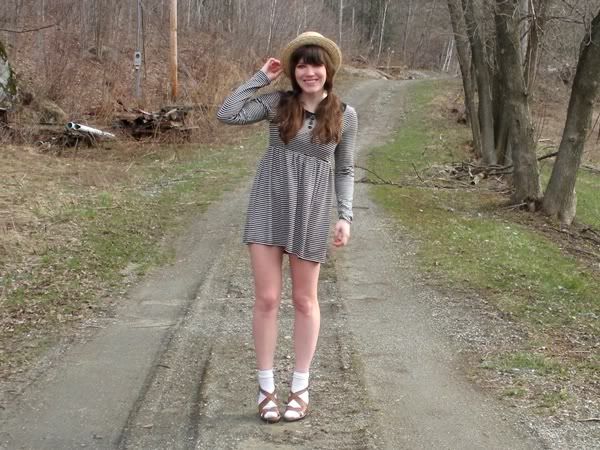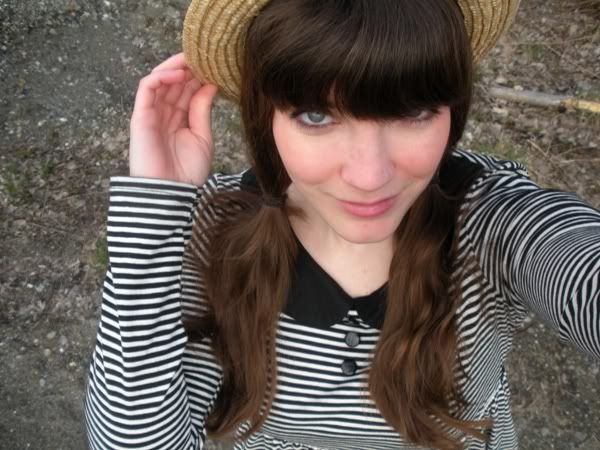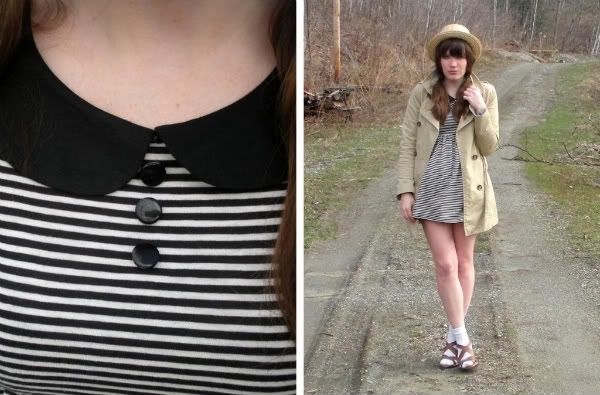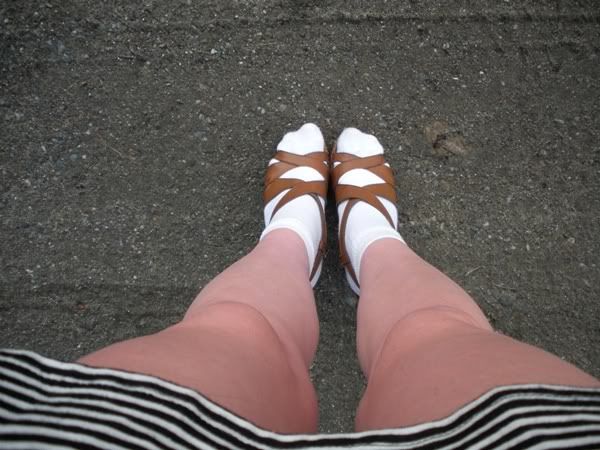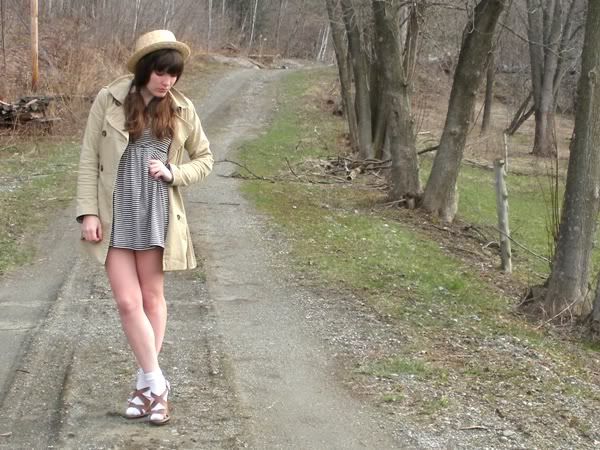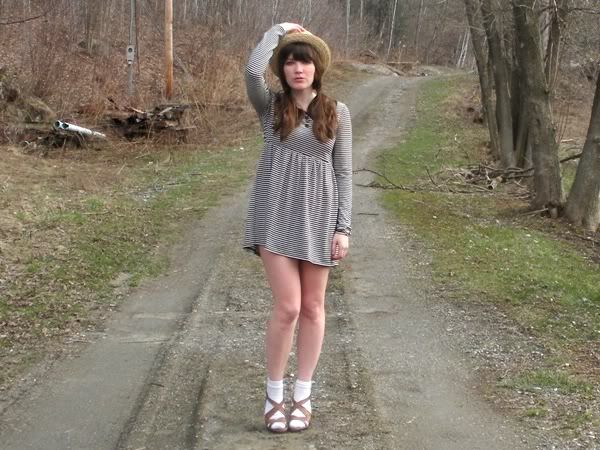 (dress: f21; hat: uo; socks/shoes: kohl's; trench: h&m)
What a weekend I had. The family and I arrived in CT in time for a late dinner, then went back to my aunt's house. I had a few too many fresca-and-raspberry-smirnoff's and felt nice and sick the next day, just in time to carry loads of brush up and down the skinny, snaking stairs of our cabin on the lake, in the pouring rain, while wearing a one-dollar poncho, enormous mud boots and oversized work gloves. Three hours of back-breaking labor later we headed "home" to loll around on the floor in front of a space heater watching movies. We did go out to a lovely dinner that night during which we were all pretty much too exhausted even to converse (which does not happen often in my family), and to Coldstone for dessert. I brought about ten pounds of pasta home in doggie bags. Easter Sunday the men did some more manual labor while the ladies lounged around, and we headed to Easter dinner. We did attempt to play "Jarts" (this game is officially illegal now because it's too dangerous, but the set was from the 'fifties or something), but my brother broke one and that cut the game short. Instead we just ate. A lot. And it was delicious. But then I got sick again. So I spent most of my weekend sick! I'm becoming a weakling.