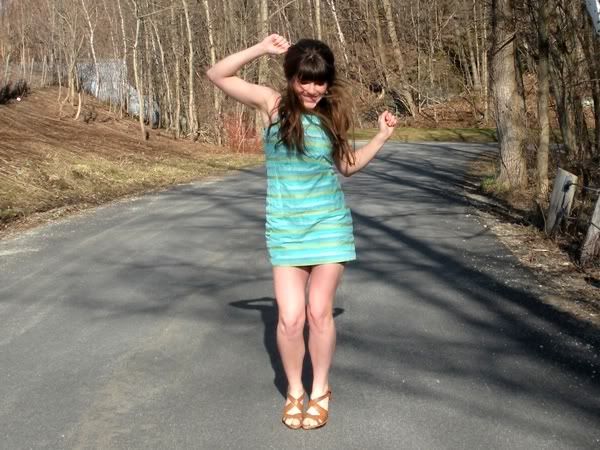 TRUE STORY: I love dance parties. In fact, I rather wish that my regular life was a non-stop dance party, all the time.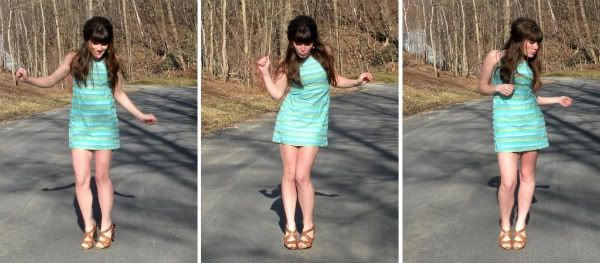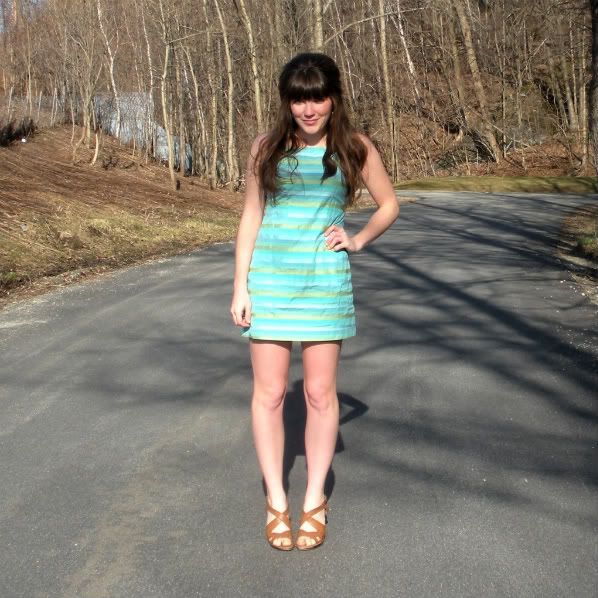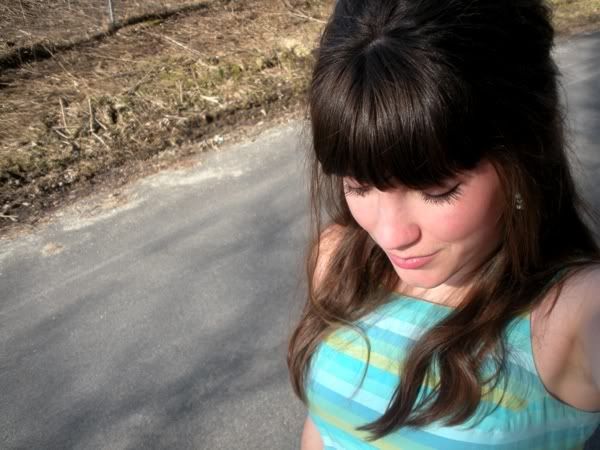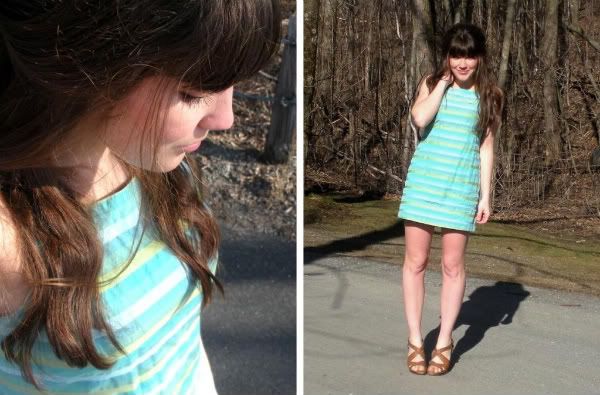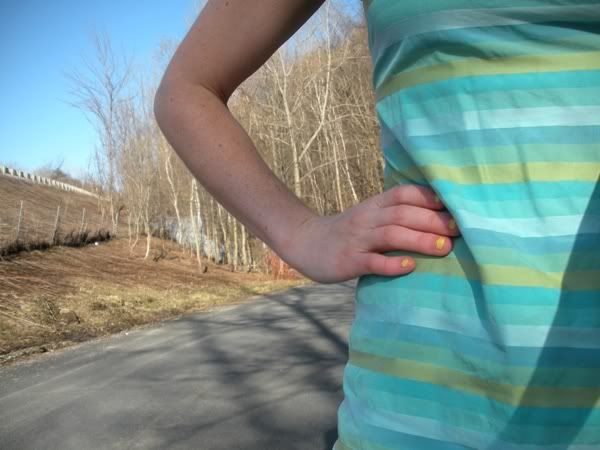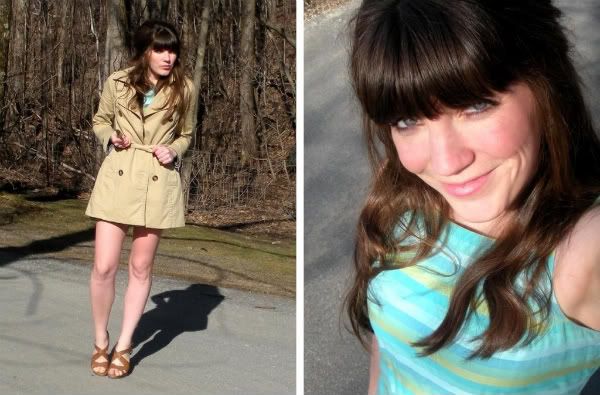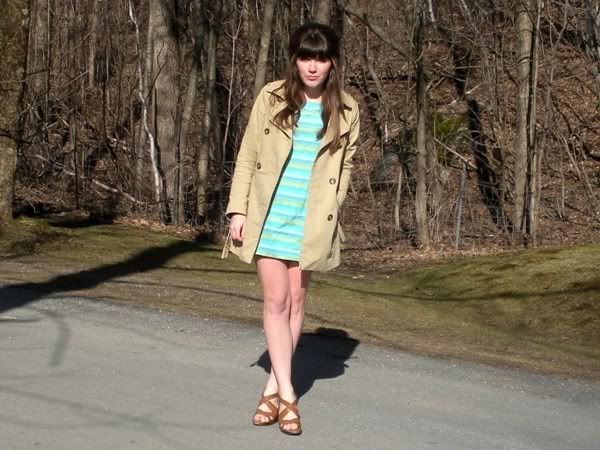 (dress: thrifted j crew; shoes: simply vera for kohl's; trench coat: h&m)
I always think of dance parties when I wear this dress because I wore it to my first real hipster dance party in college and there were plenty of incriminating photos of me mid-dance move so that's how I will always imagine myself in it. I wore it a lot back then, though oddly enough I don't think it has ever made an appearance on my blog! It was also my very first thrift/(vintage?) purchase. The tag says J Crew and I assume it's probably only from the nineties or something, but it has a definite sixties vibe (in my opinion), especially with bouffant hair and winged black eyeliner.
Also, this nail polish is a big fail. I grabbed it at the drug store because it was a pale pastel yellow in the bottle, but it actually looks much more like lemon meringue than banana cream. Oh well, it was like $1.50. I kind of like it anyway--after all, yellow is my favorite color!