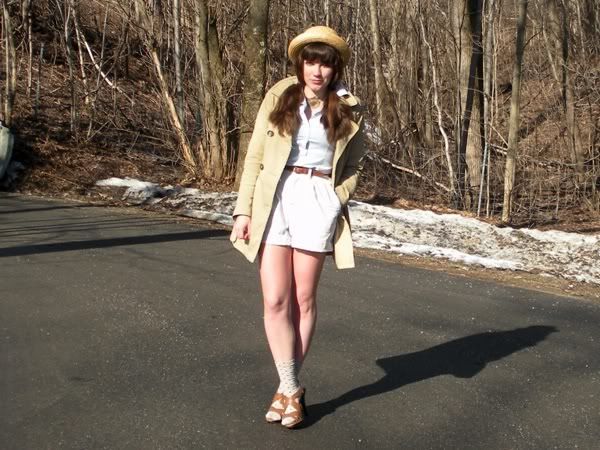 Today's outfit feels very summery. I was inspired to wear shorts after spending last night preparing a different pair of shorts for scalloping--it will be quite the experiment, but hopefully I can manage the alteration without too much trouble!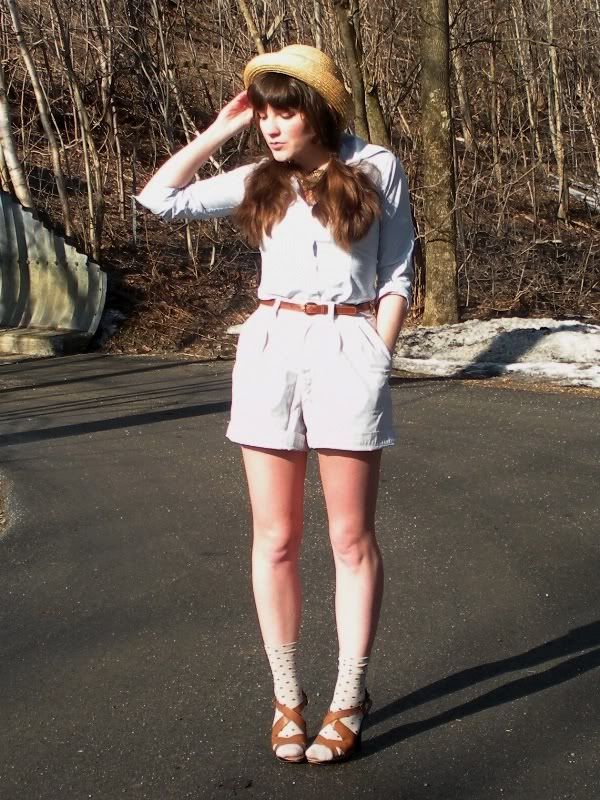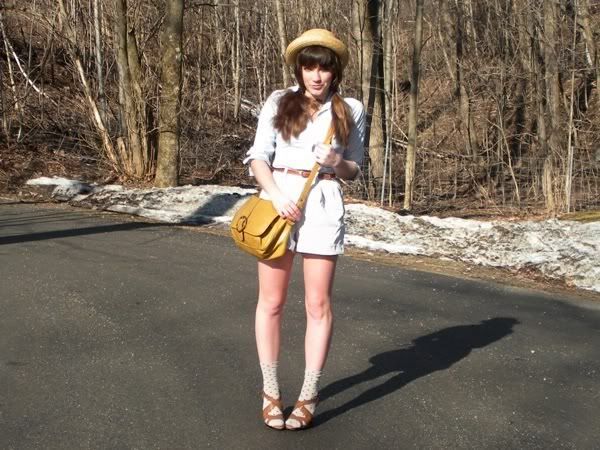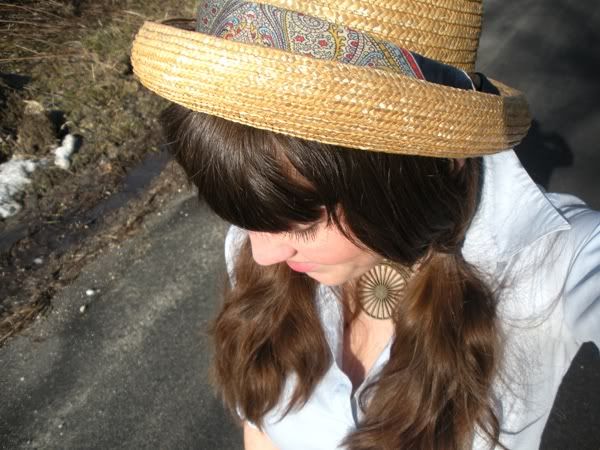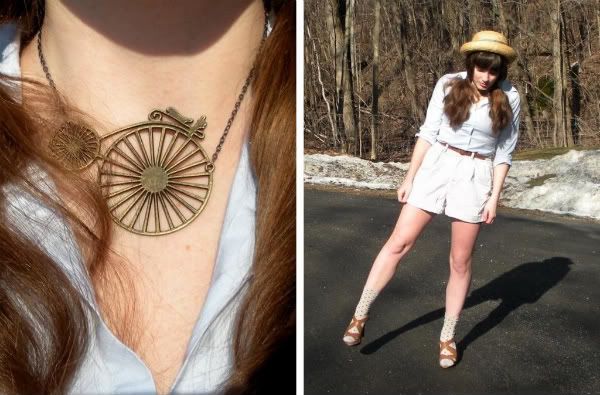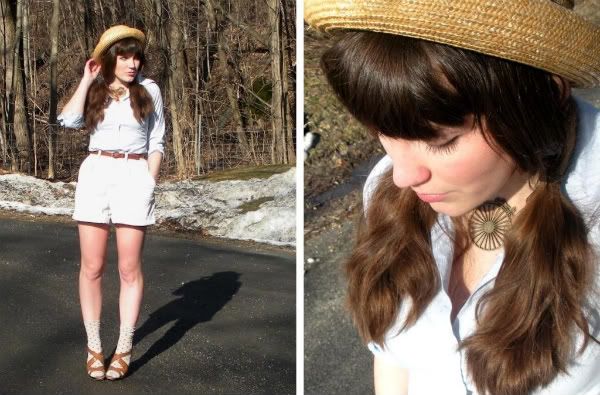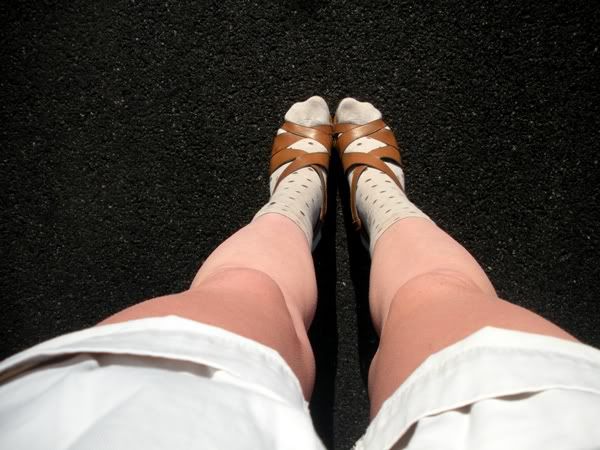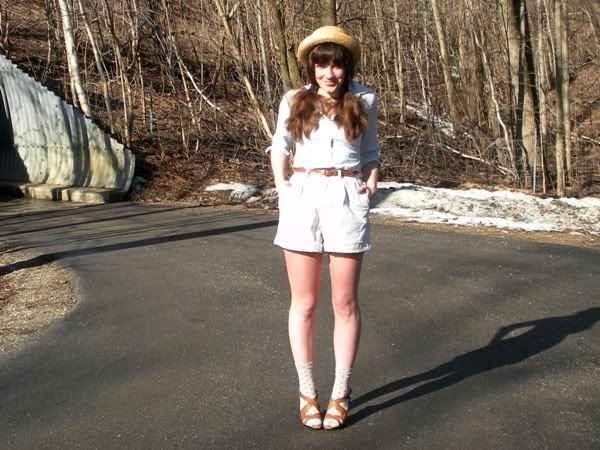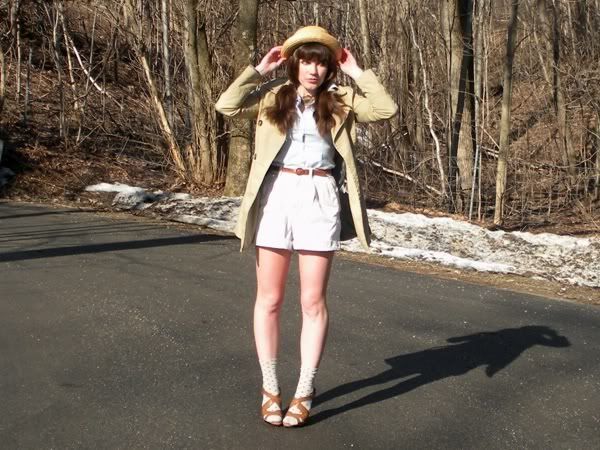 (hat/shorts/belt: thrifted; trench: h&m; socks/shirt: ??; necklace: diy; shoes: kohl's)
This outfit was born not only because of my shorts inspiration, but because I really need to clean and polish my oxfords before wearing them again (I'm worried that the winter salt has totally destroyed them). It does feel a little bit more summery than spring-like, but I pulled all of my spring-iest clothes to the front of my closet last week and will be happily donning them on the blog next week. Maybe by then the sun will settle down a little bit. (PS: Told you it was straw hat week!) I'm not feeling particularly verbose today. In fact, I've been in kind of a foul mood the past couple of days and I don't know why! Probably because I've been waking up late every morning this week, which means I have to rush, and which somehow also means my hand-eye coordination is completely wacky and I do things like drop my banana-and-peanut-butter english muffin upside-down on the floor on my way out of the apartment, or drop detergent on the floor at the laundromat, or misclick my mouse an infuriating number of times while attempting to edit my blog photos, or (well, you get the idea). So that's my week. I am eagerly anticipating this weekend, when I will finally be able to recharge, ride bikes, and generally enjoy the more pleasant weather we will be having.
VENT OVER.