It's Easter Week, so you can expect to see me in all my Sunday finery (since, if this upcoming Easter is anything like the last, it will be spent getting rather intoxicated and digging my heels into the grass while playing cutthroat lawn games--not exactly glamorous). I adore this dress but it does feel an awful lot like costumery, so it makes its way out of the closet maybe once a year. Last time I wore it was in November of 2009, with a distinctly gothic spin. This time around, I feel as if I am channeling Alice in Wonderland.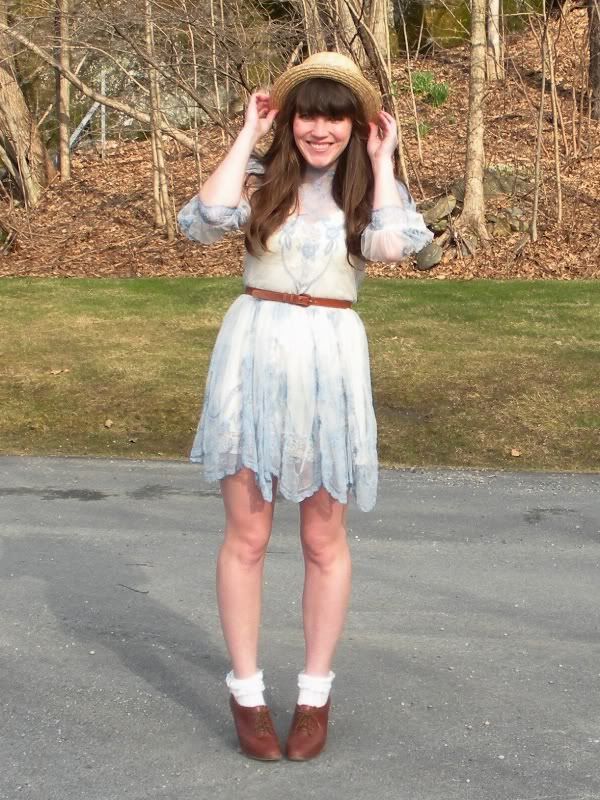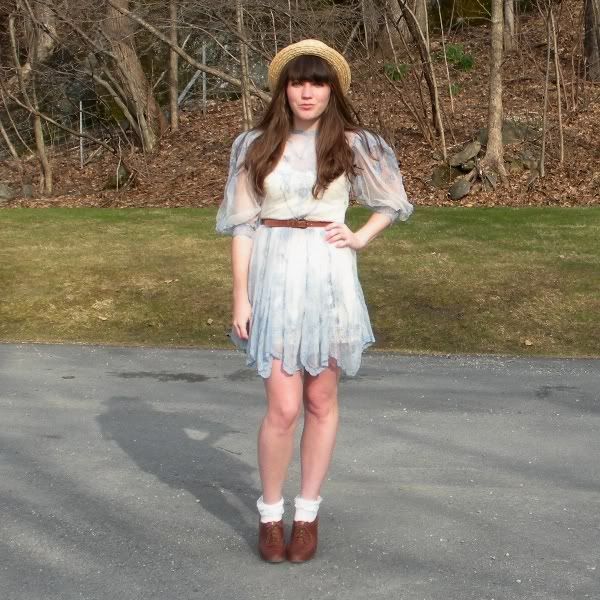 (dress: vjones1 via etsy; socks/hat: uo; shoes: seychelles)
Speaking of Alice in Wonderland, I recently watched Alice, Woody Allen's loosely-based modern interpretation of the classic, and loved it. In my opinion, you can't get much better than Woody Allen and Mia Farrow, who can both basically do no wrong in my mind (besides the whole he-left-her-for-her-adopted-daughter scenario, which is just gross). Sometimes I choose to overlook people's personal failings if I have enough of an appreciation for their art--is that bad? K absolutely hates Woody Allen. I guess you're either on one side or the other. Mia, on the other hand, is just darling.