It would appear that I am premiering one
Modcloth
dress each week (week
one
and
two
). I'm not sure exactly what drew me to this particular dress, since it's not my usual style (I usually can't pull off the shifty style, and this struck me as a mix between eighties--which I still generally steer clear of, for the most part--and flapper, which I love). In the end, the fun polka dot print and the deep chevron-reminiscent neckline won me over, and I was delighted to discover that the extra weight of the ruffles on the bottom help shape the dress so it doesn't fall flat and unflatteringly. It feels very circus-mod, perfect for a matinee of
Water for Elephants
, or a trip to
Cirque de Soleil
(both activities are currently in my hope chest for the coming months).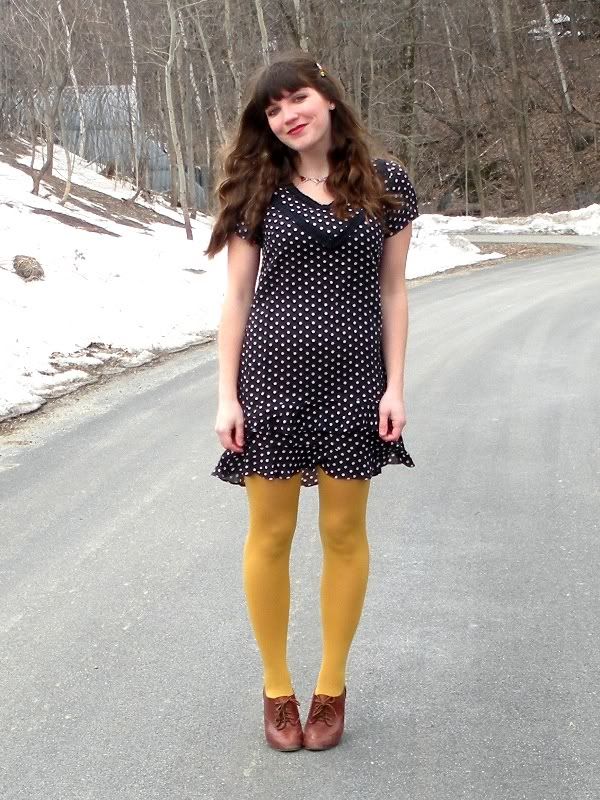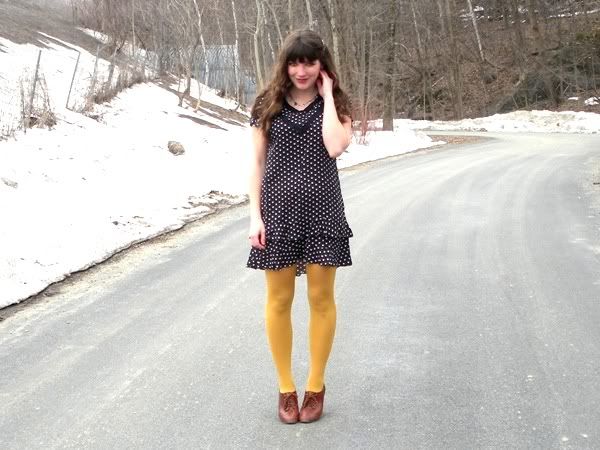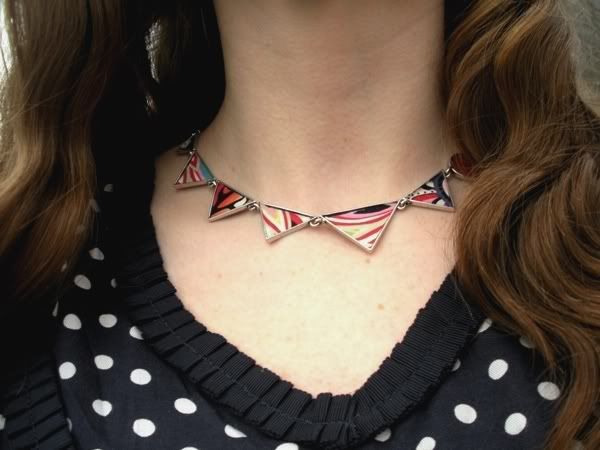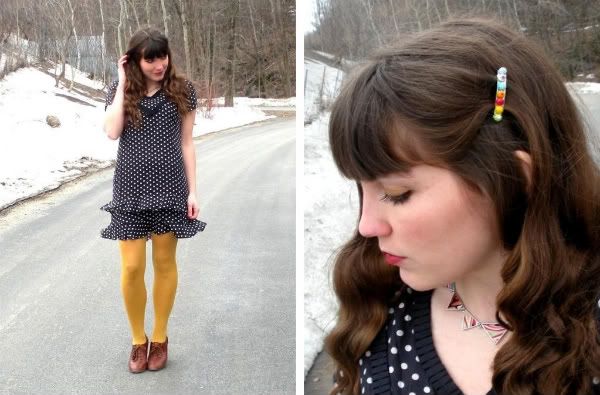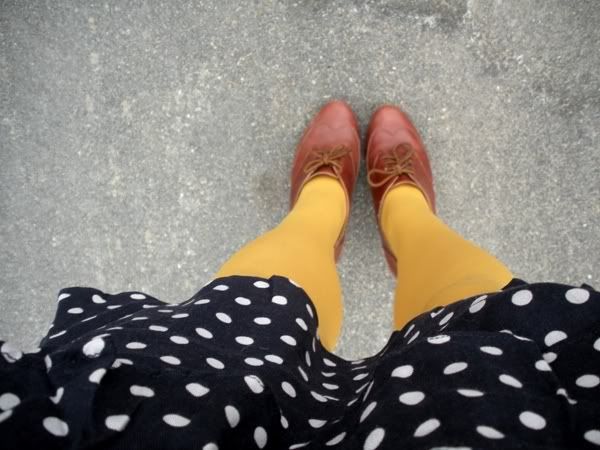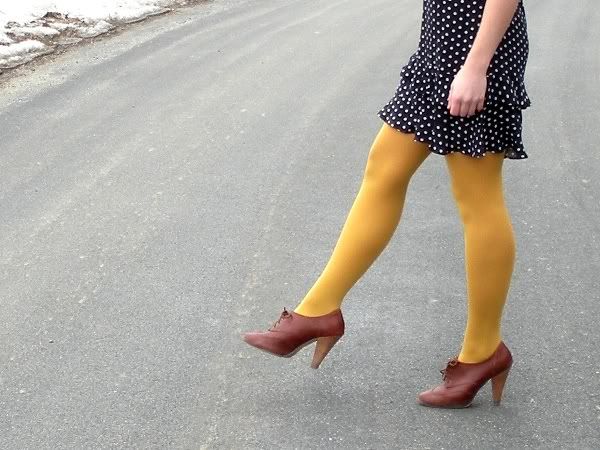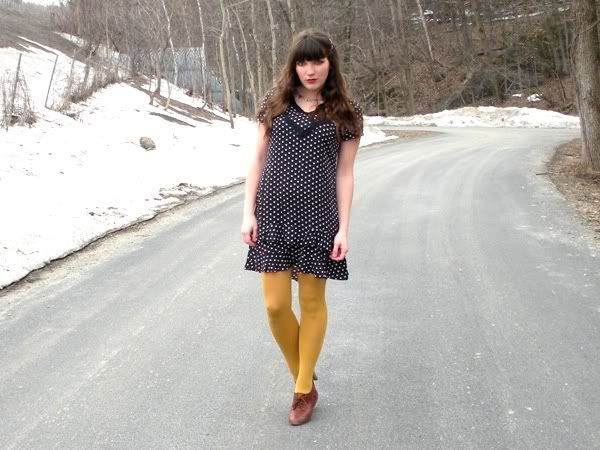 (soft spot for style dress: modcloth; tights: hue; shoes: seychelles; barrette: venice; necklace: jewelmint)
I resisted the urge to wear my faux pearls, which would have tumbled me over the fine line between contemporary interpretation and costumery. I knew immediately that I wanted to wear my yellow tights (sometimes you just know), and the barrette was almost an immediate afterthought. I picked up a pair of these pretty glass bead barrettes when I was in Venice (the only two types of shops I saw in Venice revolved around glass art or Carnivale masks), and I absoutely love them. Unfortunately, while this one is still entirely intact, its mate is looking a little worse for wear (a bead is missing). Perhaps two would have been overkill anyway.
On another note, I wish there were more hours in the day. Don't get me wrong, I'm quite pleased that we are experiencing more hours of daylight, but I still feel like I don't have enough time to do what I want in any given evening! Last night I went for my first run en plein air since last summer, and it was a wakeup call! Running outside is official far more difficult than running on the treadmill, especially around my apartment, which is evidently in the middle of a mountain range. It didn't help that despite the sunshine the air was still chilly (and my lungs paid the price), but it was wonderful to be outside again, breathing the fresh (cold) air and communing with Mother Nature--I even spotted a robin! Of course, when I got home I was faced with a sink overflowing with dishes (which I washed), the prospect of a shower (which I begrudgingly took) and the preparation of dinner (which I made, and ate) and before I knew it the night was nearly over! This is one of many reasons why I wish I could work from home--I could do dishes or go for a run on my lunch break or at slow times, maybe even chop vegetables in between checking article corrections... and have the rest of the night to spend however I pleased! As a wise sage named Calvin once said, "the days are just packed..."