I am in love with this outfit for a couple of reasons. The main reason: my necklace is awesome. Love it.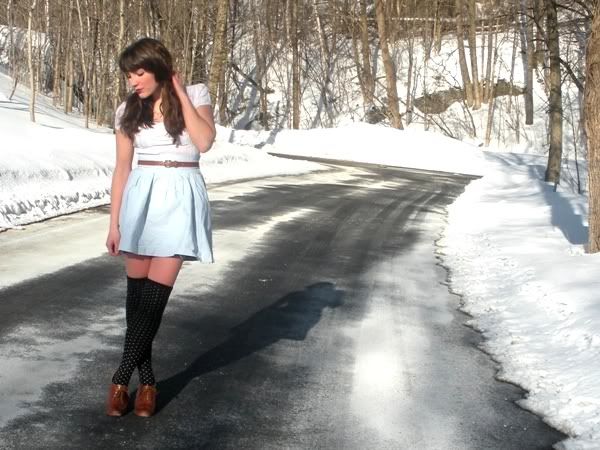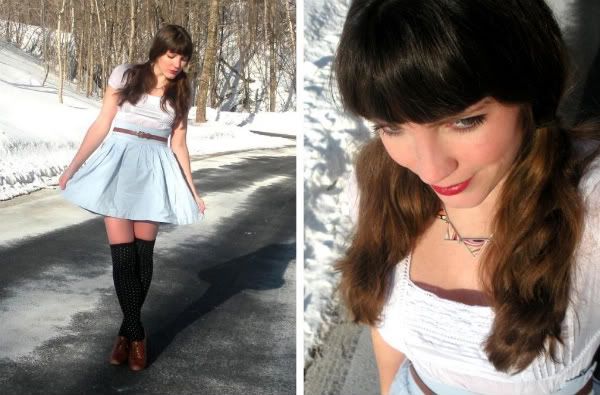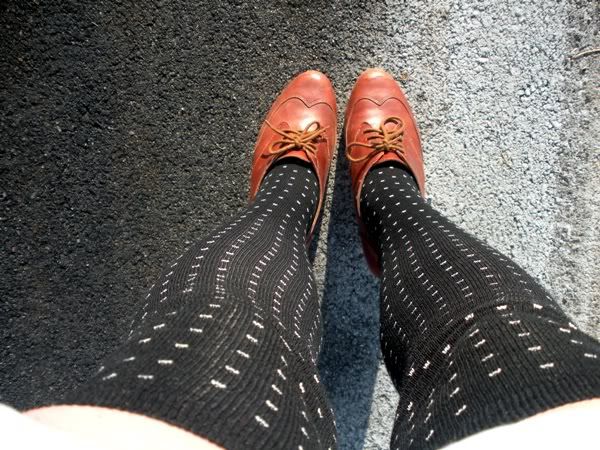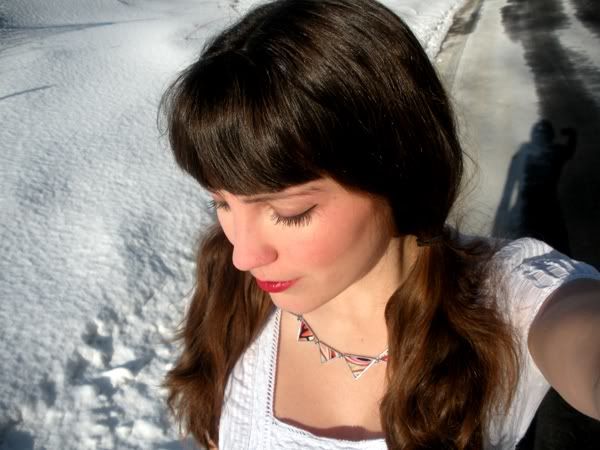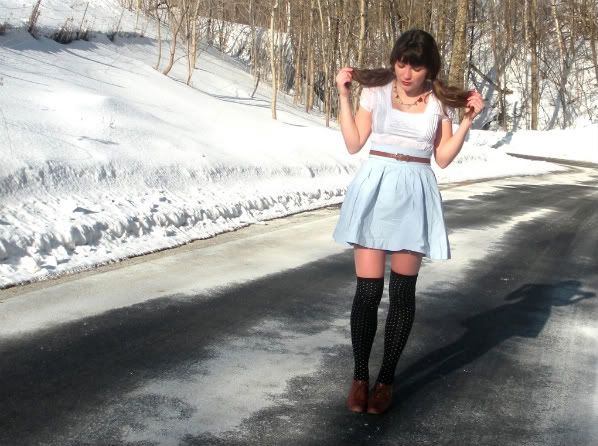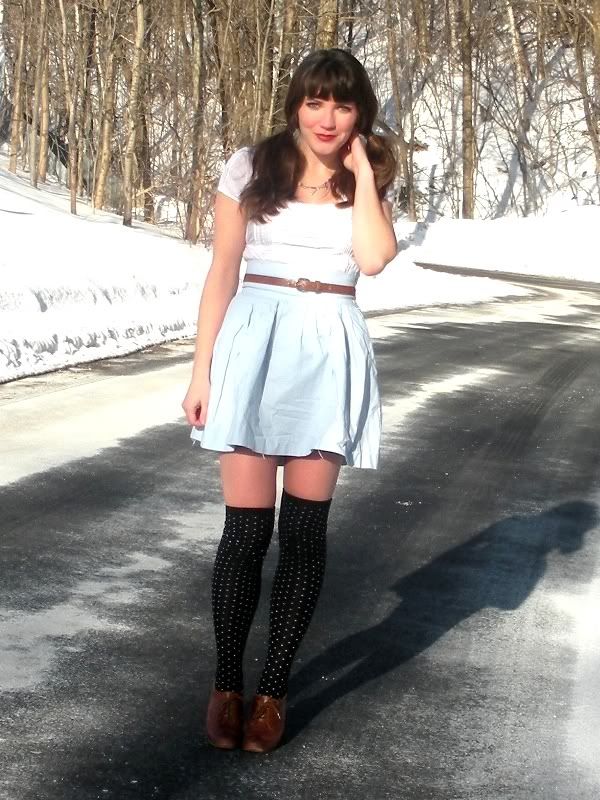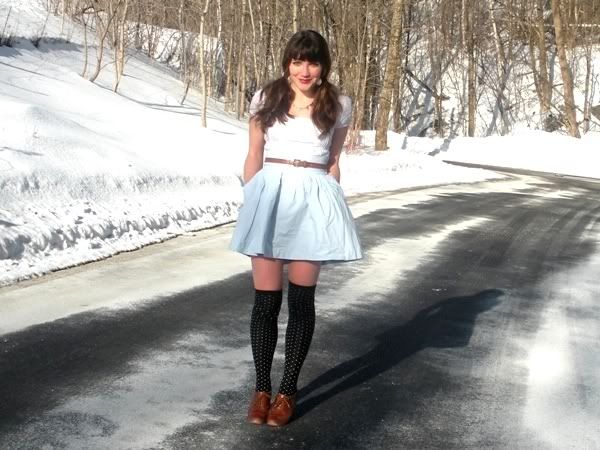 (necklace: jewelmint.com; blouse: tjmaxx; skirt/belt: bargain boutique; socks: uo; shoes: seychelles)
A couple of other reasons why this outfit makes me happy? I think this may be one of my favorite skirts. Can you believe it once looked like something that Nicki would wear on "Big Love" (aka ankle length, frump-o-rama)? It's so perfectly poofy, I just want to flounce around in it. I knew I wanted to wear this necklace with a simple white blouse so that it could have all the glory, so I pulled this peasant blouse out of hibernation and I really love it! I'm full of love today. The necklace is just so adorably indie-pop, with its little fabric flags and pretty, precious heart, that I wanted the rest of my outfit to reflect the playfulness implied.
On to another topic: I was roundaboutly rerouted to Kate's beauty/body image/womanhood blog Eat the Damn Cake last night, and I spent the better part of an hour going through the archives. She writes about things that we can all relate to in a charming, witty way, and I definitely recommend stopping by if you have a bit of time on your hands. I started thinking about the ways in which we woman meticulously shape our physical appearance, and whether this is good/bad or really just kind of whatever. There are some things that I absolutely must do every day, but I do neglect other forms of upkeep that other women might consider unnegotiably necessary.
I must put on a little bit of makeup whenever I leave the apartment, even if it is just undereye concealer (absolutely always).
I must manage unwanted hair by way of tweezing, bleaching or shaving (as necessary).
I must brush my teeth twice a day.
I must go to the gym and run like a hampster as often as I can stand.
I must eat according to the number of calories burned at the gym (or not).
And yet:
I hardly ever brush my hair, and I certainly never straighten or curl it.
I bite my fingernails down to the nub and don't much care if it's unattractive.
I do not shower every day. There, I said it. It's not like I exert myself.
I never iron my clothes (because I don't have an iron, but I doubt I would even if I had one).
I wear articles of clothing multiple times between laundering (exception: underwear).
I will eat cake whenever it is presented to me.
TMI? I find this whole quasi-universal beauty regimen fairly fascinating. Sure, there are some people who don't wear makeup, who don't go to the gym, who don't shave their legs, and I say good for them. What does it matter? Why should it be anti-feminist to wear makeup? Why should it be chalked up to insecurity? What's the difference (really) between wearing makeup and wearing clothes? We all choose to dress in ways that are flattering and make a certain impression and we certainly wouldn't leave the house without clothes, so why is it strange that many of us wouldn't leave the house without makeup?
Just a thought that's been thought many times before. Still, it's on my mind this morning. What about you? What would be on your must-upkeep list? When does your dedication to prettiness and hygiene slide slightly?