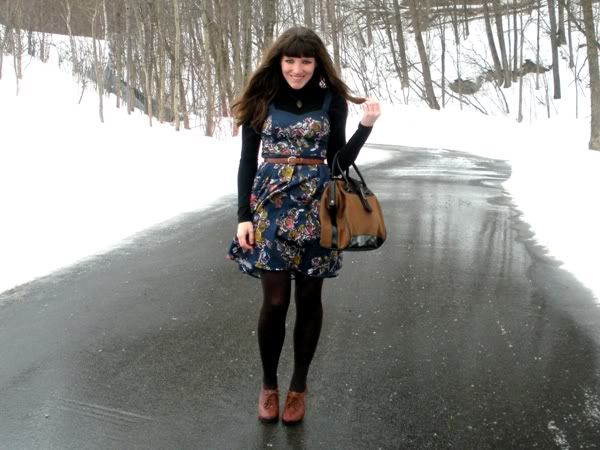 I'm baaaaack! Yay! These photos are actually from yesterday, and in case you were wondering what it looks like to take photographs in a sleetstorm, this is it. Call me wacky, but I'd still take sleet over snow any day (if the snow can't even freeze, spring must be on her merry way)!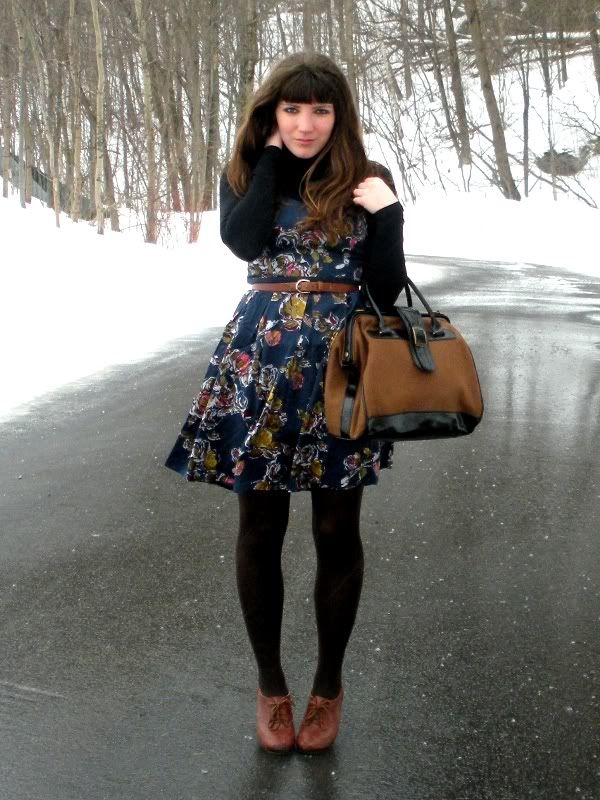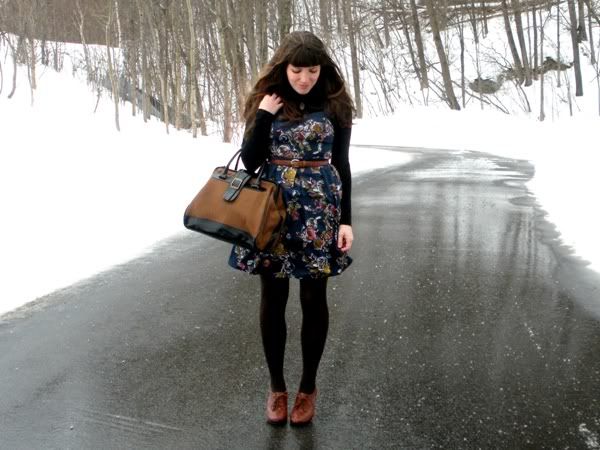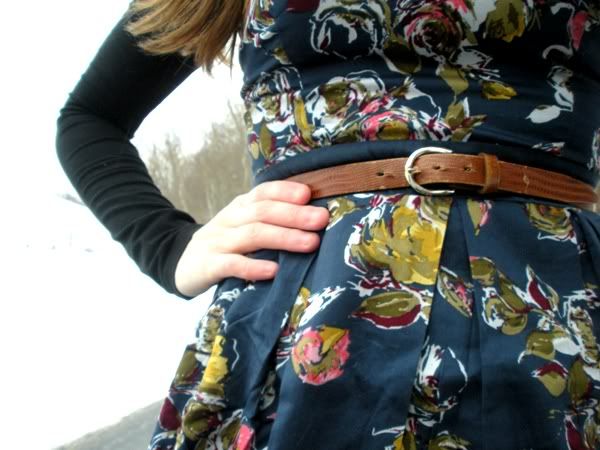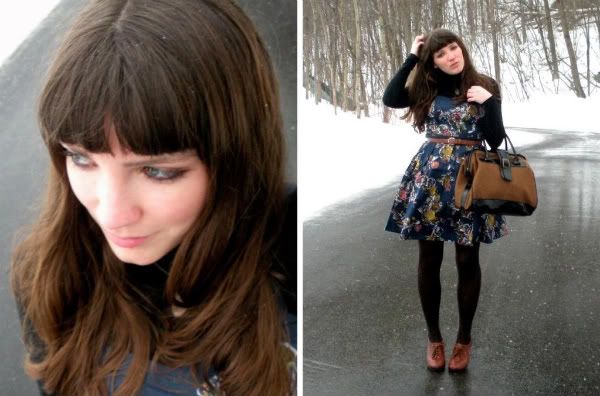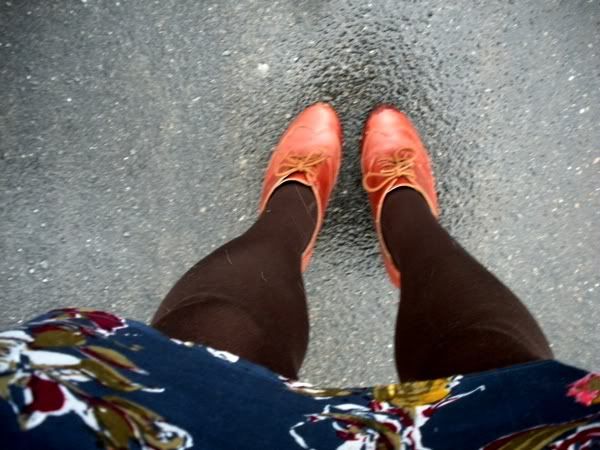 (dress/bag: UO; cardigan: ruche; tights: hue; shoes: seychelles; belt: bargain boutique; necklace: diy)
Last year
on this date I had longer locks, a nose ring, and was feeling homesick for the city. On
the first of February
this year, I was setting "manageable" goals for myself that I mostly just managed to ignore (I haven't opened my journal since 2010, and I'm not even remotely close to finishing my pilot script). I did visit the gym 3x/week, but my overindulgent eating habits made that milestone a little less satisfying. My mini-goals for March are as follows:
1) Visit the gym 3x/week
2) Cut & count calories
3) Finish pilot script
4) Cease nail-biting
I'm a little bit disappointed in myself for stagnating on page six of my script, but I did feel like I needed to get quite a bit of research under my belt before I started my first draft (and I'm glad I did). Trouble is, my passion for the project has decipherably dimmed since the first glimmer of inspiration hit many months ago. I'm trying to power forward but it certainly feels like an upward climb from here.
As for my outfit, I really just wanted to showcase some of the items that arrived in my Urban Outfitters package this weekend (thank you, tax refund!). I'm officially in love with this bag, and the dress will be getting a fair amount of play in the spring and summer months. Sorry for slacking on commenting, I've been frazzled for the past few days! Hopefully I'll be able to get back on track this week!