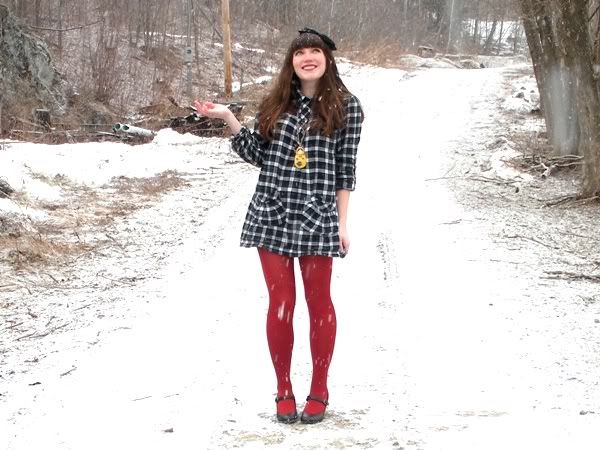 Yeah, that smile is a lie. I am not at all pleased that the skies decided to dump on me again today. It's almost goddamned April, already (the adage calls for April showers, not April snow showers). Funny thing is, I didn't even know it was snowing when I got dressed for the Gothic Harajuku Christmas Carol this morning.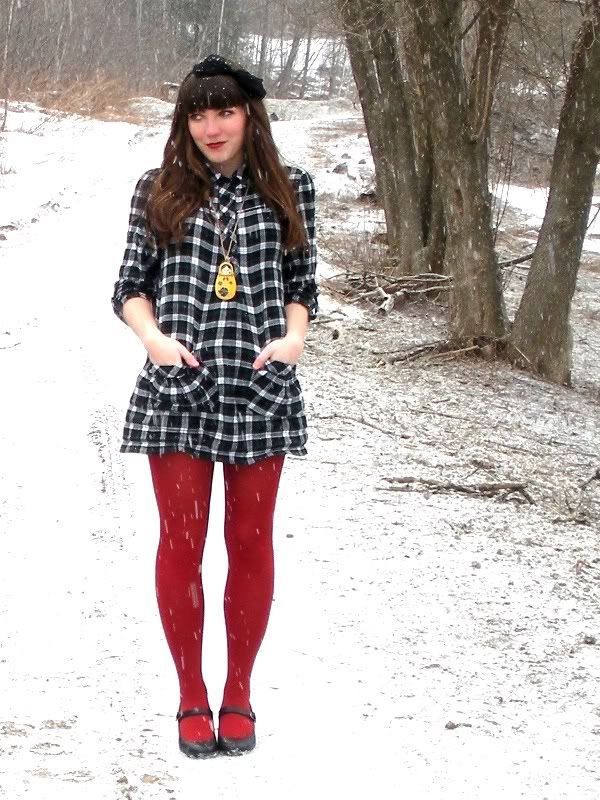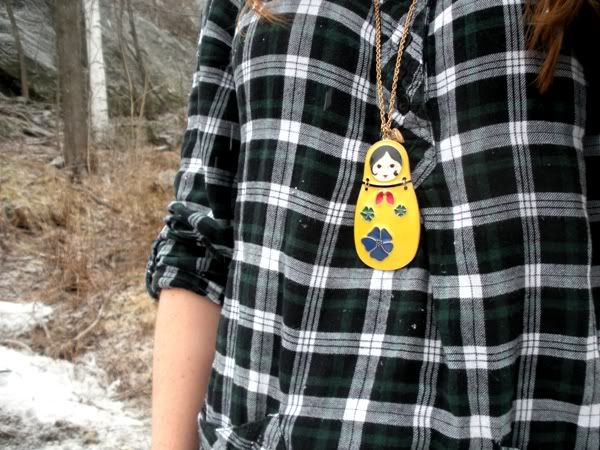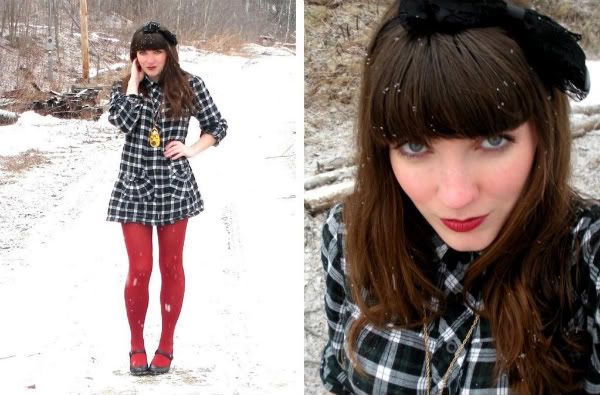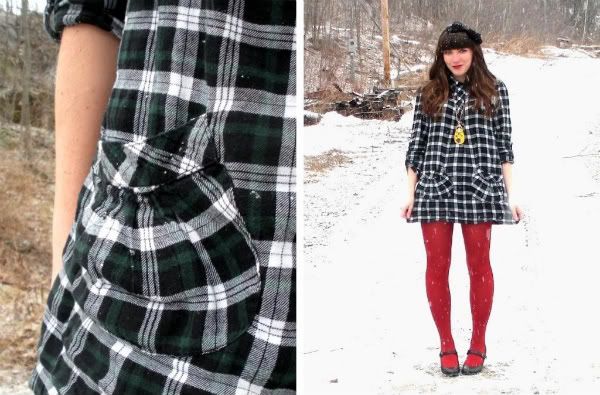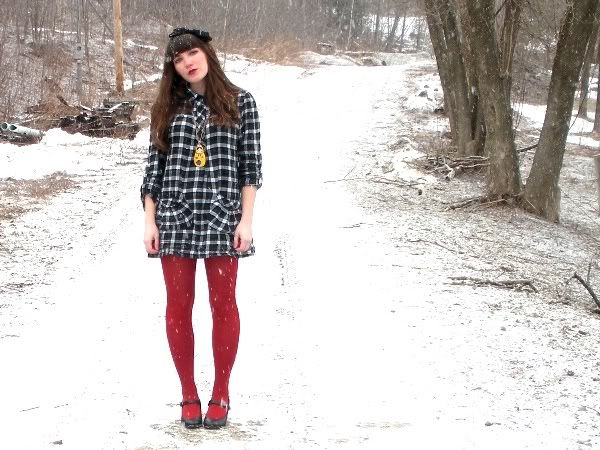 (tunic: tjmaxx; headband/necklace: forever 21; tights: hue; shoes: payless)
Last night K and I went to a semi-advanced screening of Julien Schnabel's (of
Basquiat
fame) new film,
Miral
, which I thought was fantastic. The film was based on the girlhood diaries of a Palestinian journalist (
Rula Jebreal
, who also penned the screenplay) and her life growing up at the heart of the Israel-Palestine conflict. I thought the decision to make the film from a Palestinian point of view offered an oft-ignored perspective, and the general message that education and understanding can be great forces for good in the world was one we somehow still seem to need to be reminded of. There was a Q&A after the screening with
Jon Kilik
, a UVM grad and the film's producer, who has quite an impressive resume and has worked with the likes of Woody Allen and Spike Lee (he is also currently dating Jebreal, who
does
look remarkably like the film's star,
Freida Pinto
). I definitely recommend going to see the film if it comes to your area (it is currently showing only in NYC and LA), and I definitely recommend to myself that I keep track of these incredible free events on college campuses around town. Four years out of university, I had forgotten that there still existed a place where you could gather to watch and learn for
free
:)
It grows by the side of the road.
You've probably seen millions of them.