After the glorious springlike weather we've been having, I was not feeling the prospect of snow (which is now falling) this morning, so I dressed accordingly. This sweater is absolutely the most unflattering article of clothing in my closet, but there is something liberating about embracing shameless shapelessness.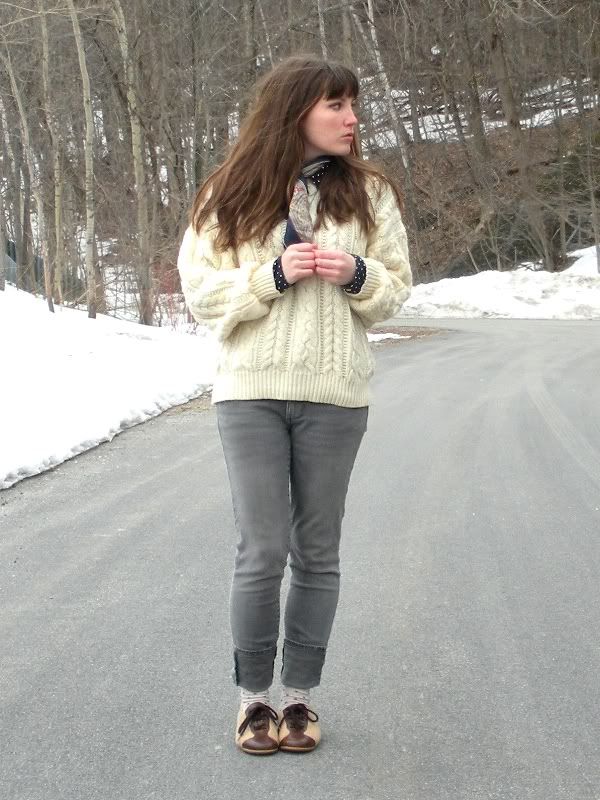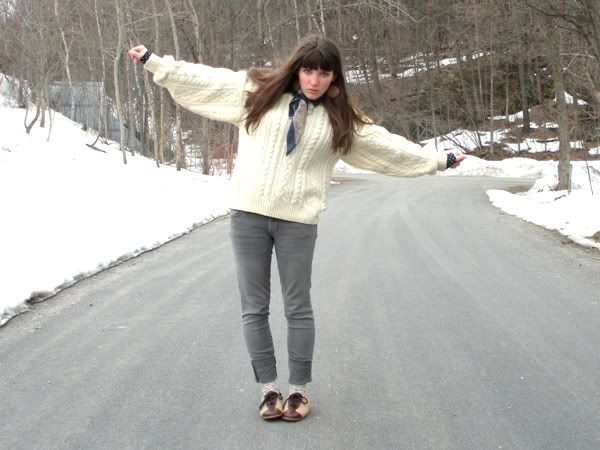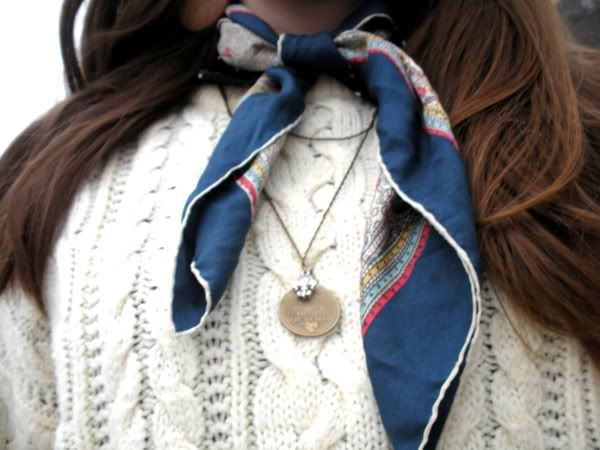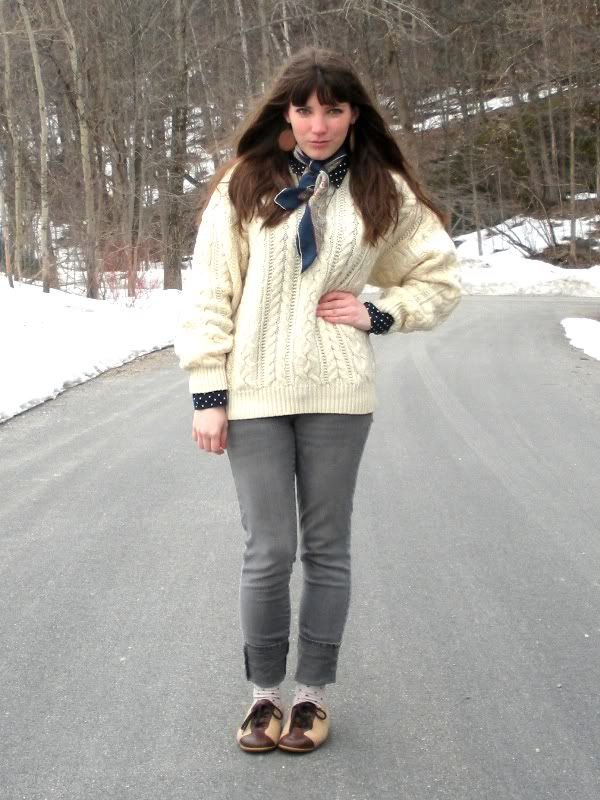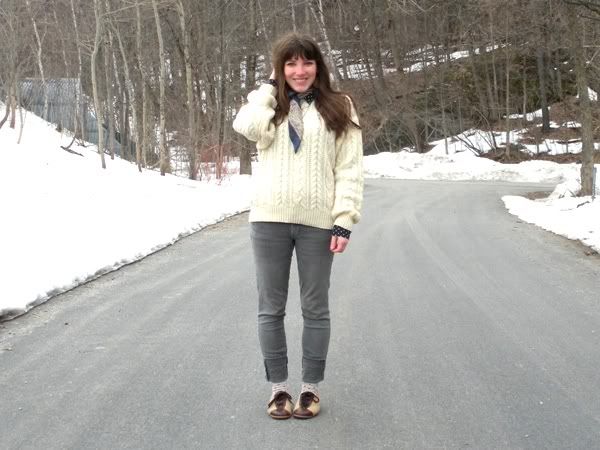 (sweater: salvation army; jeans: pacsun; blouse/scarf: bargain boutique; necklace: uo; shoes: lateornever via etsy)
Welcome to my new followers! I would be lying if I said I wasn't totally thrilled that there are 200 people who check in on my little blog, and I love getting to know all of you!! :)
I don't have much of a plan for this week except to save money, make a little big of progress on my television pilot (aided by the bottomless box of wine I purchased on St. Patrick's Day), and eat sandwiches. Oh, and go to the gym. And I refuse to let the snow get me down (too much). What are your mini-goals for the week?