March, you have forsaken me. I definitely do not believe that I was meant to live in a snowy climate, because I felt a profound anger swell inside me at the sight of snow this morning. When I stepped outside, my car was absolutely COVERED in about two feet of powder, and the plow had come through our little alley and plowed a three foot wall all the way around my little station wagon. Not awesome, Town of Richmond. Since I don't have a shovel, I spent the better part of twenty minutes digging my car out with my hands (and feet) like a little labrador, then driving forty minutes (instead of my usual twenty) to work, where I found that only six other people (out of approximately 80) had even bothered to brave the storm. Luckily, I had these photos on standby from last weekend. They were taken on the road to my parents' house: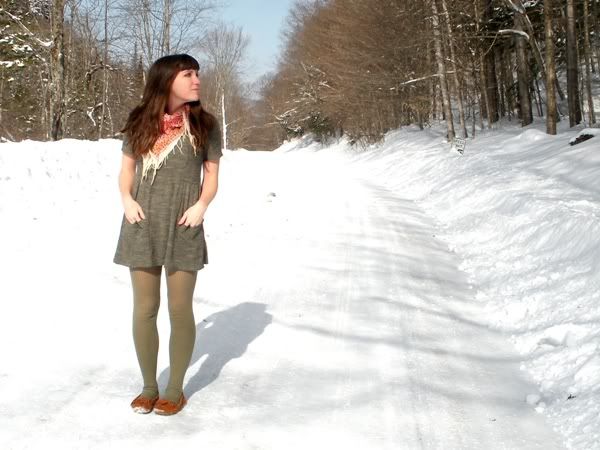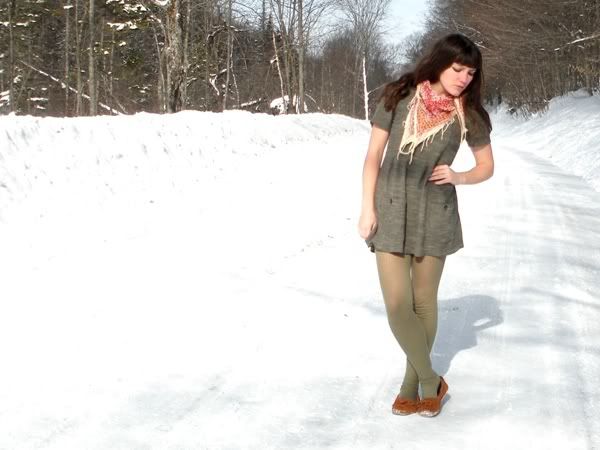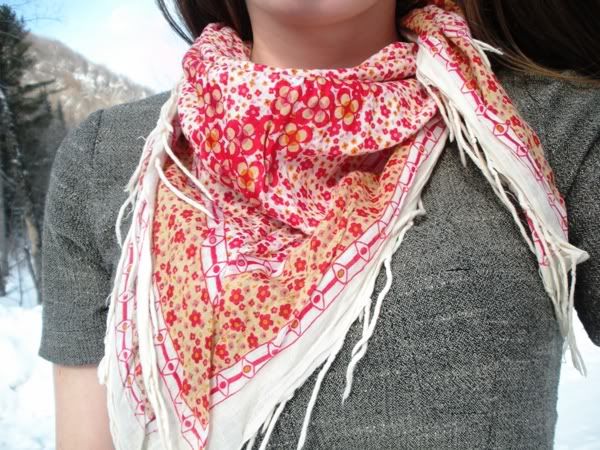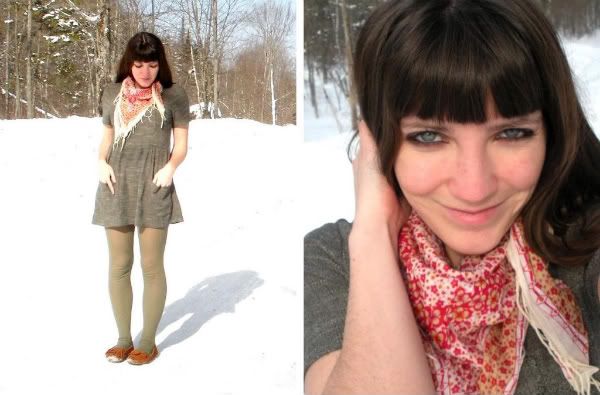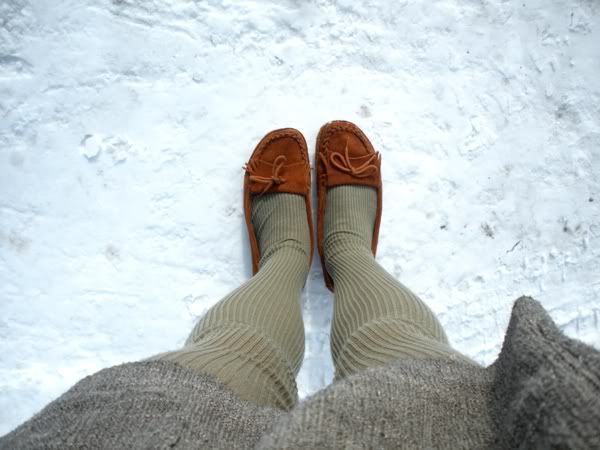 (dress: goodwill; tights: h&m; scarf: f21; moccasins: minnetonka)
I'm not sure I'm a fan of how saggy these H&M tights get... but they're cozy!
And, to wrap up an incredibly whiny post, here is something not-lame! K and I went out to dinner last night (despite the fact that it had already been blizzarding all day) at Bangkok Cafe in Burlington. I am in love with Thai food and have been drooling over the thought of it all month (my craving for peanut noodles was satiated at the potluck on Thursday night), so I was quite pleased to gorge myself on veggie spring rolls in sweet sauce, red curry with tofu, asparagus and red peppers, and thai iced tea (best beverage ever).
Yum!