Happy Mardi Gras, everyone! I hope you're doing something fattening this Tuesday :) I'll be having a regular, ordinary afternoon and wishing that I was throwing beads around down in New Orleans instead.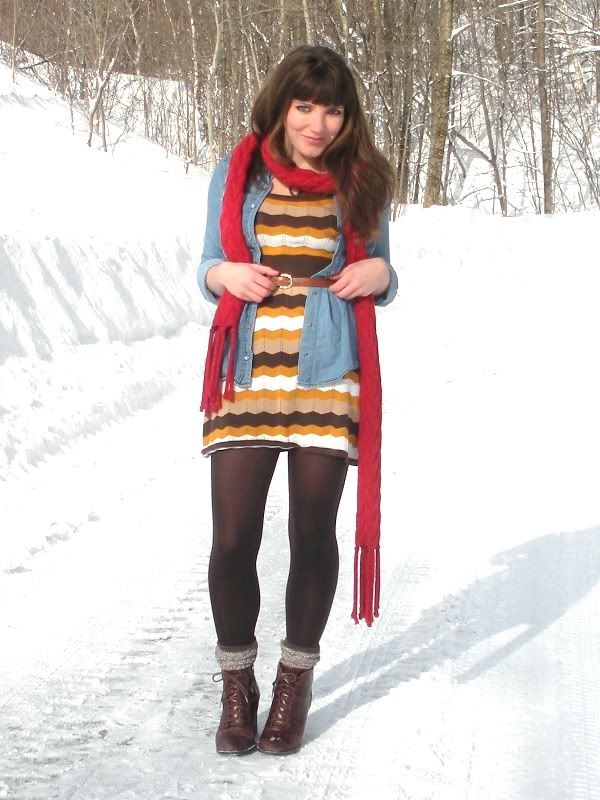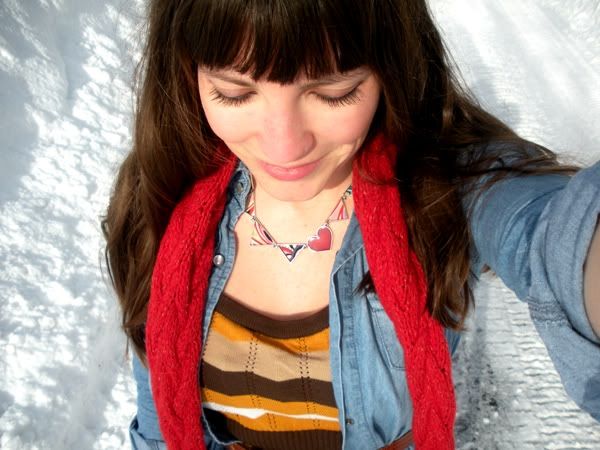 (dress: plato's closet; chambray shirt: walmart; scarf: tjmaxx; boots: seychelles; tights: hue; necklace: jewelmint)
This dress is one of my very favorites, and it's definitely appropriate for the seventies revival happening this spring. I'm not sure I'll ever bust out my bellbottoms (not because I don't like them, but because I rarely wear jeans... maybe I should challenge myself), but I can certainly channel that seventies vibe with this classic chevron-print sweaterdress in a gradient of browns.
Speaking of challenge, this week I'm making a concerted effort not to wear my Seychelles oxfords. I literally wear them with
everything
, and while I will still love and adore them until the end of time, I do have about four hundred other shoes clamoring for attention in a very crowded closet. So far, so good! In fact, I might even try to wear a different pair of shoes
every day
this week! Wish me luck :) Also, it has officially stopped snowing (thank goodness), but all of the freezing and thawing that has been going on lately caused a break in the pump that supplies water to my little town, and now we have to boil our water before drinking, brushing teeth, preparing food, etc. I feel like I'm living in the Dark Ages. Or, as Snooki would say, "I feel like a pilgrim from the f**king 'twenties washing this sh*t in the sink!"/"boiling this water before drinking!"
(spaghetti with spinach, cherry tomatoes and goat cheese, tossed with pesto and olive oil)
PS: I am a MAJOR pasta lover. There is no way I could ever turn my back on carbs. Give me a bowl of spaghetti and a loaf of bread and I'm in heaven.