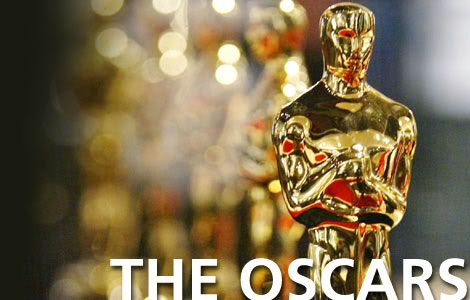 So, no outfit post today. I took photos (and even took some this weekend as well!), but forgot my camera cord in my other bag (since I got a new one in the mail!) so have no way to upload. What else did I expect from a Monday? Luckily for me I did watch the Academy Awards last night and took note of a few of my favorite dresses, so I have something to share with you today. I'm terribly sorry to be so lame and simply regurgitate photos that are already all over the interweb, but tomorrow I'll be more original, I promise :)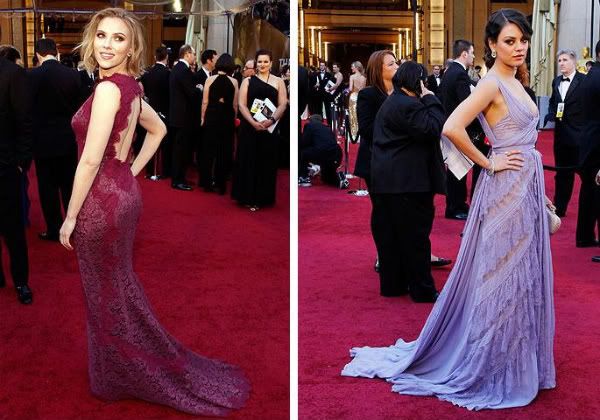 I loved Scarlett Johansson's wine-colored
Dolce and Gabbana
and her sultry bedroom eyes, but Mila Kunis wore my favorite of the evening--a lovely lavendar
Elie Saab
gown (who also made the amazing Monet-inspired dress that
I swore I would have worn
to last year's Oscars if given the opportunity).
My other favorite of the evening (if not even more favorite than Mila's Elie Saab) was Florence Welch in buttery yellow Valentino Couture, but Halle Berry also looked amazing in Marchesa.
I absolutely love that cobalt blue is trendy this season (it's a great color for blue-eyed brunettes). As it turns out, it's also a great color for redheads (although actually this dress is more purple than blue)--Amy Adams looked amazing in sparkly L'Wren Scott (though I would have taken the jewelry in a different direction)--and saccharine-soft-pop songstress Mandy Moore shone onstage in Monique Lhuillier (despite the fact that the song was sensationally silly, as most of Ms. Moore's ballads tend to be).
Who were your favorites?